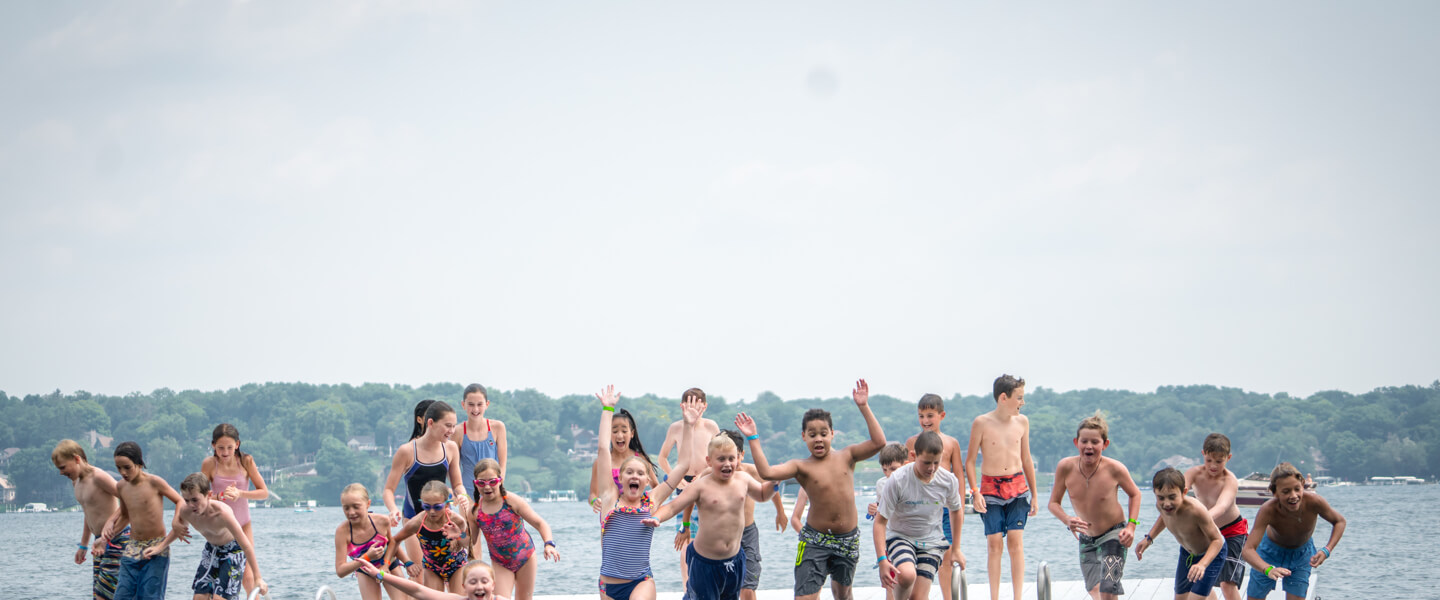 Summer Camps
You want the best for your kids and so do we! We want every experience at summer camp to be meaningful and life-changing. We accomplish this through two goals, love kids and share Jesus.
Love Kids.
Our goal is to love kids. We want camp to be a safe place where kids can be themselves and grow into the person God created them to be. We do this by having lots of fun, building great relationships, and creating life-long memories.
Share Jesus.
Our goal is to share Jesus. We want every camper to know how deeply they are loved by God and to help them grow in their relationship with Jesus. We trust the work of the Holy Spirit in each camper's life as we listen to and respect each camper's response. Our goal is to simply give campers the opportunity to learn about God's love and grace.
Summer Camp 2021
We are looking forward to summer camp in 2021! Our programs are full of the characteristics and activities that make a camp experience transformative, meaningful and fun. While some aspects of summer camp are different in 2021, our commitment to ministry is not. We continue to remain committed to high standards of health and safety, as well as meeting and exceeding state, local and CDC recommendations.
Based on anticipated COVID-19 conditions and best practices, here is some of what you might expect at Covenant Harbor this summer. However, please remember that guidelines and recommendations may change before summer. Some may be  adjusted based on restrictions and guidance of health and local officials.
Key Changes for Summer Camps
Pre-Camp Screening and In-Camp Screening
All campers and staff will complete a health screening prior to arrival at Covenant Harbor. During your camper's session we will conduct daily temperature readings as well as verbal well-checks.
Increased Sanitization
High-touch areas of our site and facilities will be sanitized at an increased rate. New hand-washing and sanitizer stations will be added to key areas.
Face Masks
Covenant Harbor has committed to adhering to the guidelines and mandates of the CDC and other federal, state, and local authorities. The face mask policy will proceed from the recommendations of those entities at the time of the camp session, which causes this policy to remain subject to change up to the point of arrival at camp. Covenant Harbor anticipates the possibility that campers and staff may need to wear masks when indoors with groups other than their own cabin, and expects that campers and staff may not be required to wear masks when inside their own cabin, while eating/drinking, while participating in physically strenuous activities, while swimming at the waterfront, or when outdoors and able to maintain distance from others outside their own cabin group.
Decreased and Phased Capacity
When registration opens on Jan. 5, capacity for all overnight programs (Kishwauketoe, Pier 30 and Alpha) will be reduced from previous years. This allows for a lower concentration of people in cabins, at activities and on the grounds. 
As summer approaches, if the health crisis eases and state and local officials endorse our approach, the capacity of overnight camp programs may increase. Any increases in overnight program capacities will be implemented only with the approvals of the local health department and our board of directors, along with the guidance from our affiliated camping associations.
Modified Programming
Our outdoor environment will be heavily utilized for as much programming as possible – even more than usual. We anticipate most camp activities being available, but possibly in adapted forms, such as in squads or cabin groups rather than large gatherings. 
Schedule
We have shortened overnight programs, in light of the complexity of operating safely. Weeks have been slightly shortened to various degrees, depending on the week. (Please note that not all weeks begin and end on the same day of the week.) Extra time between programs will allow us to more thoroughly clean and give staff needed time to rest and monitor health.
Meals
Meals will be served to campers by our staff, instead of a self-serve buffet. When possible, dining will also be outdoors. New handwashing stations will be available and washing will be required before meals.
Suspected or Confirmed COVID-19 Case
A suspected or confirmed case at camp will result in clear and timely communication to family members, quarantining and medical care of the camper, supervised and programmed isolation of that cabin group, and close work with our local health department. If your camper has specific symptoms we will work with you to arrange a plan for pick up, which must happen within 24 hours.
Registration and Cancellations
Medical cancellations at any time (including for COVID-19 exposure or illness or a related concern), will result in a full refund minus a $50 processing fee. Alternatively, you may transfer your deposit and fees to another summer program in 2021 or 2022. In the event of a full camp cancellation by Covenant Harbor, all registered campers will be eligible to transfer all payments to 2022, receive a full refund, or turn their payments into a donation.