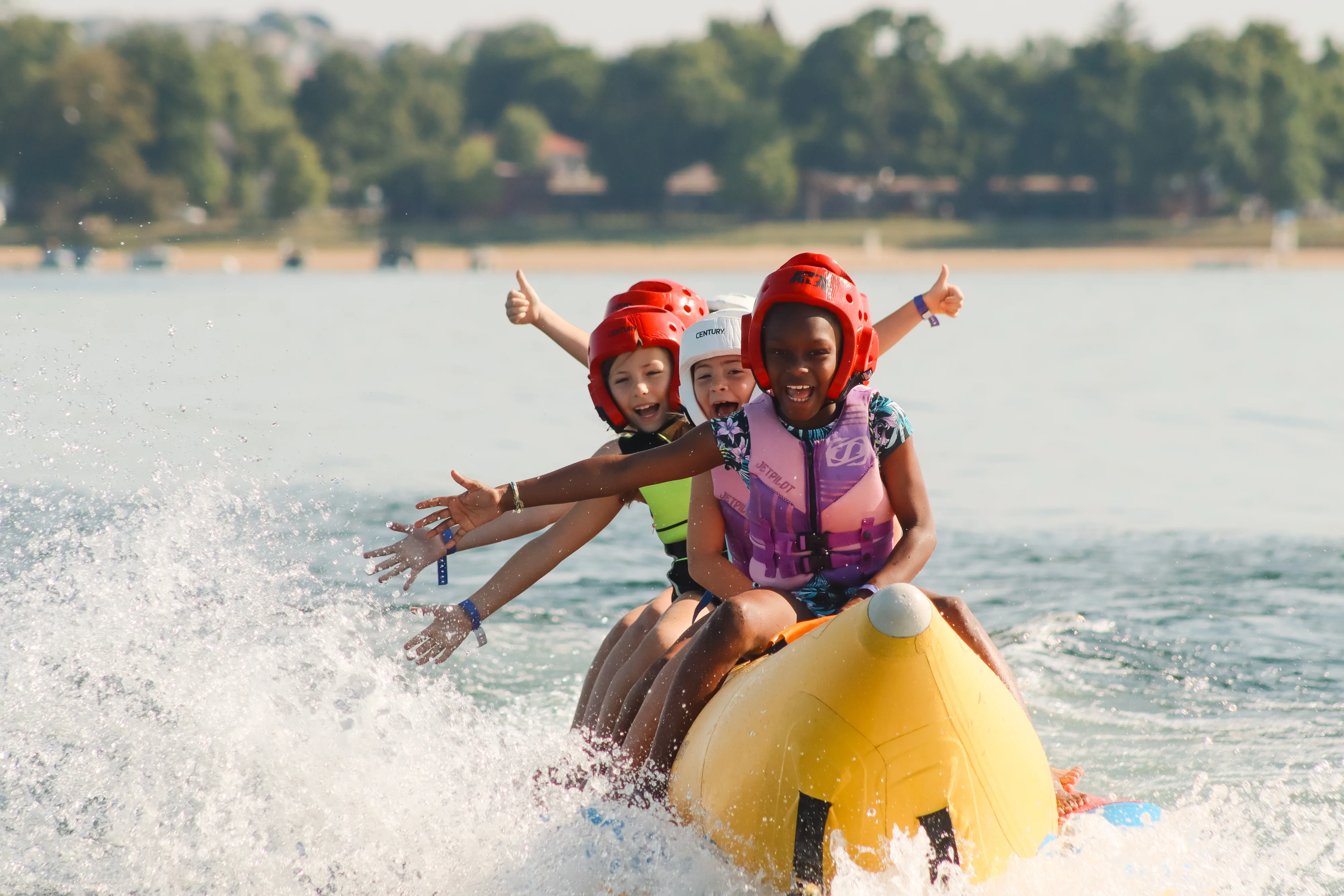 Summer Camp 2024 Registration Opens:
November 15, 2023
7:00 a.m. CST
Summer Camp 2024
Covenant Harbor's mission is to draw people from their routine into opportunities to enjoy creation, recreation and relationships so that all will experience God through Jesus Christ. Camp ministry is an incredibly powerful tool that God uses to reach the lives of children and youth. We strive to make every experience at camp a meaningful one. Read more about the mission of our Youth Ministry department!
Summer Camp Philosophy
A Word from Our Executive Director
Dear Parents, 
This summer starts our 76th year of ministry, and we are ready! 
Camp is one of the best ways for kids to unplug from technology and experience the fun and normalcy campers need in order to grow and thrive. We look forward to helping them step away from their everyday routines, try something new, grow in confidence, and enjoy those classic camp activities. 
At Covenant Harbor, every aspect of our creative programs are designed around your camper in order to give them high quality, attentive, safe and fun experiences. Your camper will learn about Jesus, try new things, learn independence, make new friends and create memories that will last a lifetime. 
You can trust that our summer staff are carefully selected for their abilities to joyfully lead and mentor your child well. They undergo extensive screening prior to hire and complete detailed training before summer begins so that they can love kids and share Jesus. 
We look forward to seeing you and your camper this summer!
Eric Anderson
Executive Director 
Impact of Summer Camp
We trust that the culmination of loving kids and sharing Jesus will result in life transformation as campers are challenged by the truth of Scripture, develop friendships and learn life skills.
Summer Camp Impact
More Summer Camp Information
Why Summer Camp?
Camp Registration
Summer Camp Days
Summer Camp Health and Safety
Helpful Information
"Thank YOU Covenant Harbor for doing such a great job this summer; my son had a great week and I'm grateful he was able to go to camp this year, it means a lot and makes a difference in kids' lives." Camper Parent

"My son has always wanted to go to camp. He wants to stay all summer. He accepted Christ this summer. He said the best part of camp was reading his Bible. He is still reading his Bible almost every day." Camper Parent

"My child was so talkative on the way home. They explained everything to me. They loved his friends, staff, games and faith discussions. I was so happy for them to have this experience." Camper Parent
"My daughter was so nervous on her first day headed into camp in June. She had 3 sessions this summer and as soon as I picked her up that first day she was so beyond happy and excited about her day at camp. By the end of that first week she was asking to come back next year!" -Camper Parent