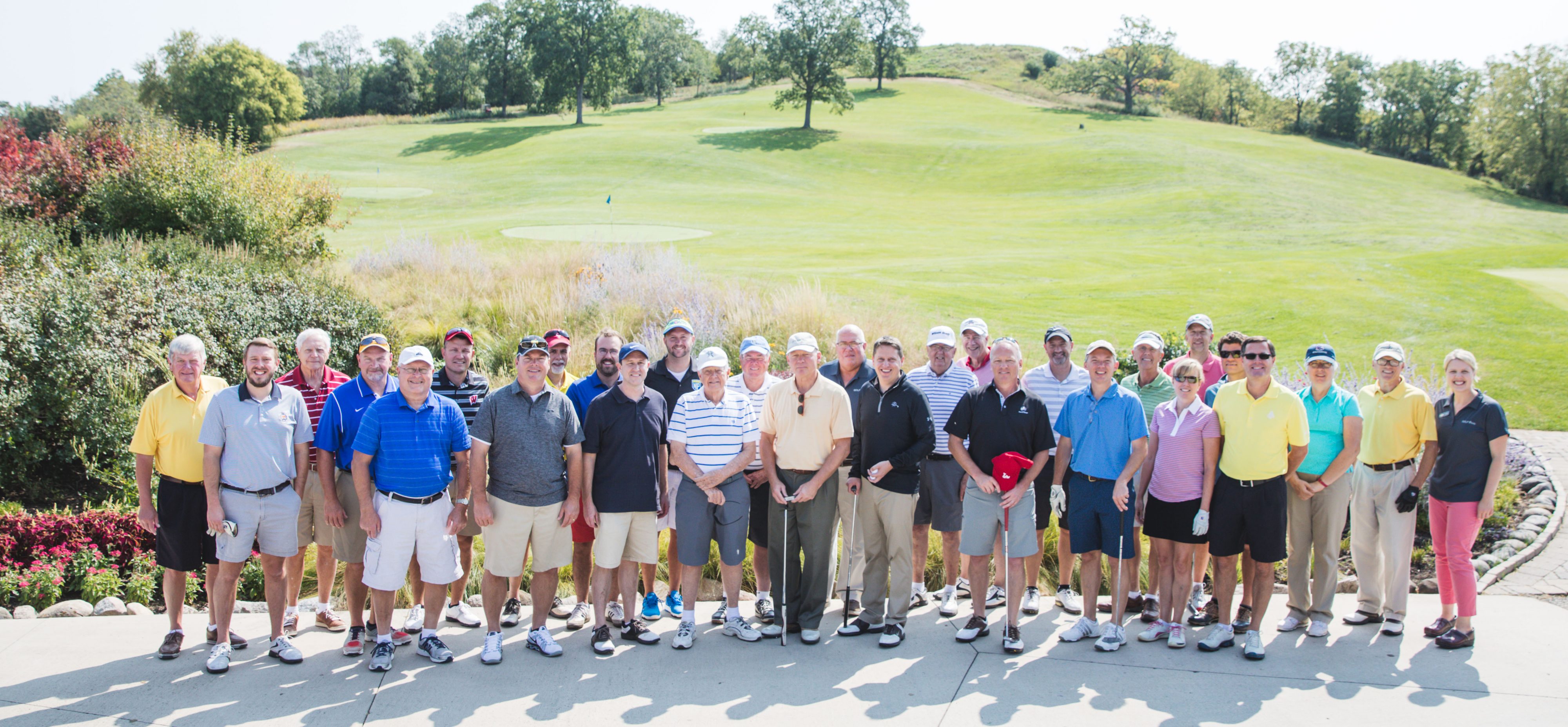 GOLF for kids
Your participation in GOLF for kids will raise nearly one-third of the necessary annual scholarship funds for our summer and winter campers.
Event Details
September 20, 2021
GOLF for kids is back! 
The Foundation for Covenant Harbor presents the 27th annual Antwan Williams Memorial GOLF for kids tournament at Hawk's View Golf Club to benefit Covenant Harbor's camper scholarship fund. Registration is now open. 
Registration Information
Available sponsorship opportunities range from $7,500 to $225. Foursomes are included in sponsorships of $2,500 or more. Individual golfer registration is $205 and includes 18 holes with a golf cart, light lunch and dinner, golfer giveaways and a $100 charitable Scholarship Fund donation.
Golfer and sponsorship registration and payment can be completed securely online through the link above. To register by mail, please complete and return this sponsorship form with payment (checks payable to Covenant Harbor). Please direct any event or sponsorship questions to Sarah Snow or (262) 248-3600, ext. 330. Registration for GOLF for kids closes Sept. 1.
The details for GOLF for Kids!
Event Description
The GOLF for kids tournament raises nearly one-third of the necessary annual scholarship funds for our summer and winter campers. Below are ways you can make a life-changing camp experience possible for a youth camper:  
Sponsoring

a portion of our tournament 

Participating

a golfer 

Donating

a prize for our bucket raffle or grand prize raffle drawing 

Volunteering

to

assist with event day logistics

Giving

to our

Scholarship Fund

 
Sponsorship opportunities have a significant impact in maximizing financial aid for camper families. If you do not plan to golf, sponsorship at any level is always welcome and appreciated.
2021 Event Day Schedule
10:00 AM  Check-in/Warm-up
11:00 AM  Lunch/Program
12:30 PM  Golf (Scramble)
  5:30 PM  Awards Dinner
Other golf extras: Mulligans, Rent-A-Pro, Hole Contests, Table Raffle Prizes and Grand Prize Drawing! NEW this year! The Launcher will be set up at a hole on the golf course. 
*Appropriate health and safety precautions will be in place per recommended guidelines of health and public officials at the time of the event.  
Types of Sponsorships
Sponsorship Opportunities
All sponsorships are acknowledged on our website and social media, in the event brochure and during the event day program, unless you request to remain anonymous.
$10,000  Tournament Sponsor – three foursomes included FULFILLED!
$7,500  Meal Sponsor – two foursomes included
$5,000  Golf Cart Sponsors – one foursome included
$2,500  Hole Sponsor – one foursome included 
$1,000  Sponsorships 
Driving Range Sponsor

Golf Ball Sponsor
The Launcher Sponsor
Mulligan Sponsor
Photo Sponsor
Putting Green Sponsor
Tee Pack Sponsor
Water Sponsor
$600  Scholarship Sponsor – Fully fund an overnight camp scholarship
$225  Scholarship Sponsor – Fully fund a Day Camp scholarship  
Download Sponsorship Brochure here.
Sponsors
Tournament Sponsor 

Meal Sponsor
Hole Sponsors
Supporting Sponsors 
If you are interested in becoming a sponsor or would like to learn more, please contact Sarah Snow, Development Director or call 262.248.3600 Ext. 330 for more information.
Volunteer
If you are not a golfer but are willing to provide support on event day, we do need event day volunteers. Please contact Sarah Snow, Development Director or call (262) 248-3600 ext. 330 with questions or to join the volunteer team.
History
Antwan Williams was an early recipient of a GOLF for kids scholarship as a youth camper at Covenant Harbor. While studying architectural engineering at Purdue University, Antwan spent his summers on summer staff at Covenant Harbor. During those summers, he sensed a call to ministry and attended Covenant Bible College. Shortly after his graduation in 2006, Antwan passed away at age 22 as a result of injuries sustained in an automobile accident. In an email to the Covenant Harbor staff the week prior to his unexpected death, Antwan said, "I truly appreciate all you have done for me. The scholarship money I received as a kid and those summers coming to camp showed me the love of Christ more than words could have. Your investment in me has been part of shaping my life." Antwan's legacy lives on through scholarship support generated by Covenant Harbor's GOLF for kids event. Join us Sept. 20, 2021 at Hawk's View Golf Club in Lake Geneva to honor Antwan. Your support of  GOLF for kids through a sponsorship opportunity will positively shape a young life in ways we cannot imagine.