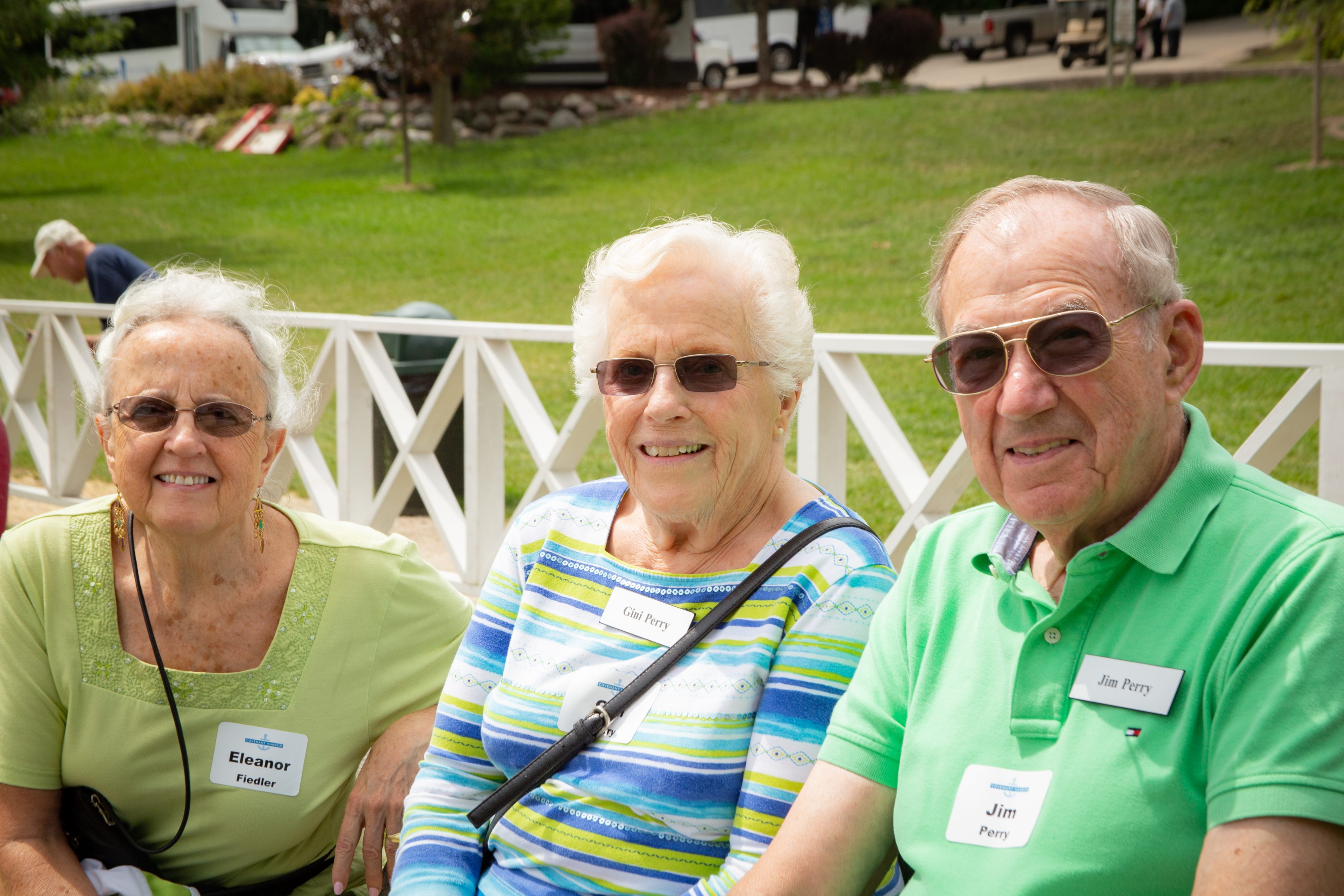 In the midst of the ongoing COVID-19 pandemic and as Road Scholar evaluated all programs held across the country and internationally, all programs through June 30 have been cancelled. In partnership with Road Scholar, we continue to evaluate decisions about late Summer and Fall programs. We will continue to update our website with the most recent information possible. Thank you for your understanding and patience. If you have any questions or concerns about a future Road Scholar program, please contact us at (262) 248-3600. 
If you have additional questions regarding Covenant Harbor's health and safety policies in regards to COVID-19  or are interested in our new reimagined 2020 Summer Programs, please see additional information here. 
Road Scholar is a wonderful way for adults of all ages to experience Covenant Harbor. Since 1990 more than 10,000 people have participated in our Road Scholar programs at locations around Wisconsin. Covenant Harbor is the largest Road Scholar program provider in Wisconsin and is proud of its reputation for quality programming.
Sign up for a program and enjoy an adventure in lifelong learning! You'll find interesting topics presented by knowledgeable instructors, university professors and local experts. You'll also meet fascinating fellow participants who are curious about the world. Programs are all-inclusive so all classes, meals, accommodations and extra-curricular activities are all included for one price.
Find Your Road Scholar Experience
Lake Geneva, WI
Learning at Lake Geneva
Program 21427
Join our popular instructors for five thrilling days of lectures, presentations, and expert-led excursions. From the serious to the sublime, you will leave this program enlightened and enriched. See date-specific notes for course topics. See below the different topics!
Awe-Inspiring Architecture of Jenney, Wright & Calatrava
2020: June 7-12 (Canceled), July 12-17
Program #23821
Experience stunning architecture by three very different architects. Jeney was the father of the skyscraper, Wright created the Prairie style, and Calatrava merges buildings and sculpture. Keep The Pace.
It's a Classic! Music & Art from the 15th to 21st Centuries
2020: June 7-12 (Canceled), October 18-23
Program #23831
Gain an appreciation of great music and art from the Middle Ages to the 21st century with master teacher Greg Athnos. This program is offered semi-annually with a new collection of topics each time. Easy Going.
The Magic of the Theater 
2020: June 28-July 3 (Canceled)
Program #23818
Venture to the lovely historic resort town of Lake Geneva to enjoy live theater and go behind the scenes to see how the actors and directors make the magic happen. Easy Going.
Historic Homes and Gardens of Southern Wisconsin 
2020: June 28-July 3 (Canceled), September 20-25
Program #23829
From your home base in beautiful Lake Geneva, learn about the beautiful gardens in Southeastern Wisconsin as you hear stories of beer barons and theater royalty. Keep The Pace.
The Wisconsin Immigrant Story 
2020: July 12-17
Program #23819
Study American immigration in the 1800s, with hands-on learning at a living history museum and opportunities to share your own family immigration story. On Your Feet.
Society in the World of Jane Austen 
2020: August 9-14
Program #22358
Time travel with expert historians to England's Regency Period as Jane Austen's world comes alive through fascinating lectures, discussion, and immersive Austen-era activities. On Your Feet.
Hit Record! Preserve Your Story for Generations 
2020: August 9-14, October 11-16
Program #23816
We all tell stories about our lives – from humor to key events like wedding and births. Learn how to write, edit and record your story so it can be enjoyed for generations to come. Easy Going.
Welcome to the Renaissance 
2020: September 20-25
Program #23817
Take a closer look at the rebirth of classical ideas that began in Italy but quickly spread to central Europe and England. Explore art by Michelangelo and the scientific process of Francis Bacon. Easy Going.
Tolkien's Ring Trilogy, The Golden Triangle, Musical Trios 
2020: August 23-28
Program #23830
Discuss J.R.R. Tolkien's inspiration, plot and characters for his highly successful Lord of the Rings trilogy. Then study the painting composition technique that can help improve your photos too. Wrap with beautiful music. Easy Going.
Autumn in Wisconsin: Magical Beauty & Friendly Locals 
2020: October 11-16, October 18-23
Program #23820
Grazing cows. Colorful leaves. Welcoming locals. Experience the culture and the beauty of southeastern Wisconsin during the breathtaking autumn splendor of the Kettle Moraine region. Keep the Pace.
Door County, WI
Door County: Cherries, Apples, Lighthouses, and Lake Views
Learn about Door County history, art, geology and culture from local experts like an award-winning taxidermist, a watercolor artist, a lighthouse docent, naturalists and orchard owners. On Your Feet.
2020: June 21-26 (Canceled), July 12-17, July 19-24, July 26-31, August 2-7, August 16-21, August 23-28, September 13-18, September 20-25, September 27-October 2, October 4-9
Program #12334
Door County's Peninsula Music Festival
Celebrate the history and world-renowned talent of the Peninsula Music Festival, where you'll attend lectures, performances, rehearsals, and speak with industry professionals. Attend two concerts and a 'closed to the public' rehearsal. Easy Going.
2020: August 9-14, August 16-21
Program #18777
Kohler, WI
The Kohler Experience: Family, Company, and Community
Kohler is iconic for its plumbing products but this village has so much more to offer. Go behind the scenes at the five-star resort, learn about championship golf, visit the Kohler factory, and visit two museums. On Your Feet.
2020: July 3-7, October 25-29
Program #2074
*July program includes concert in the park and fireworks.