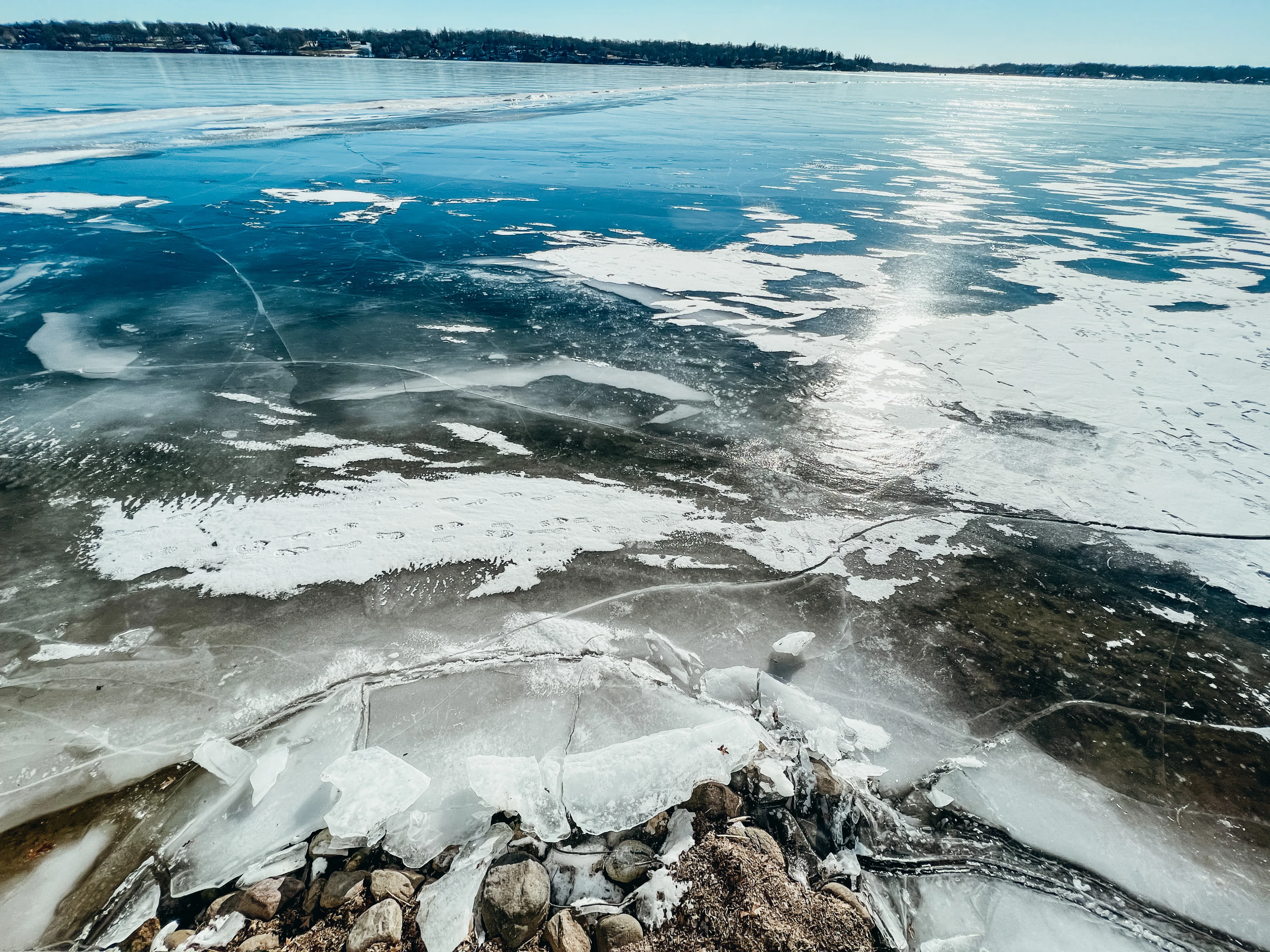 Winter Camps
Incredible Fun, Deeper Ministry, Step Away From Routine
Next Steps for Student Ministry
Everything about Winter Camp's is designed to be a time away from the normal rhythms and distractions of daily life to be a launching point for ministry, all while creating life-long fun memories together. Our intentional programming provides high-quality large-group teaching and worship and plenty of free-time options while also creating space for small group moments between leaders and students. From start to finish, details are planned for you, the whole group will leave feeling full and encouraged.
Choose your weekend!
January 12-14 (Jr. & Sr. High)
$183
January 19-21 (Jr. High)
$183
January 26-28 (Jr. & Sr. High)
$183
February 2-4 (Jr. & Sr. High)
$183
February 16-18 (3rd-6th Grade)
$183
We're here to serve your group
Youth Groups
Covenant Harbor is passionate about furthering the mission of the Church. Winter Camp is a great launching point for student ministry. Are you a church youth leader? Sign up today! 

Adult-led Groups
Winter Camps are not just for traditional youth groups! Parent-led groups of all sizes are welcome to attend. Are you ready to gather students together for Winter Camp? Sign up today! 
Activities
Climbing tower, zipline, giant swing, tubing, broomball, ice skating, sledding, indoor climbing wall, open gym, bounce castle, game room, coffee shop, snack shop, Stumpball, polar bear dip, target sports and so much more available on Winter Camp weekends!
More about Winter Camp
Speakers
Weekend Speakers: We are so fortunate to have an incredible line up of speakers for this winter season. Take a look at the bios of weekend speakers below.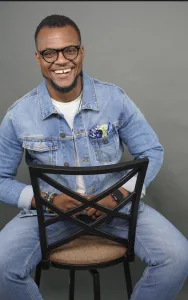 January 12-14: Anthony Thomas, Calvary Community Covenant Church, is an educator for more than 20 years, Anthony has a master's degree in counseling and Educational Leadership and Administration. He will complete the Master of Arts in Christian Formation at NPTS in 2024. 
Anthony's pastoral journey began in 2015, planting Spoken Word Fellowship Church with his wife. In 2019, a merge happened that allowed Spoken Word Fellowship and Calvary Covenant Church to become one faith community. Calvary is a growing, multigenerational church on the south side of Chicago. Pastor Anthony and Lady Brytish parent three amazing children,Cameron, Kiersten, and Kaci. He continues to follow the Holy Spirit towards a bright future in both sacred and marketplace settings.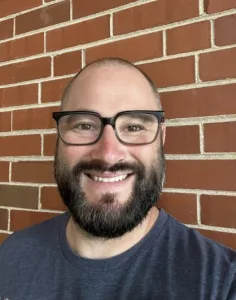 January 19-21: Jeff Root, Glen Ellyn Covenant Church, has been a pastor in the Evangelical Covenant Church for 12 years. While he spent his first years after college in the world of finance, it was clear that his true passion and calling in life is pastoral ministry. He spent 9 years as a youth pastor and is now the Lead pastor at Glen Ellyn Covenant Church. Jeff loves Jesus, his family, camping, board games and Star Wars. Jeff is twice a graduate of Wheaton College, with a B.A. in Business/Economics and a M.A. in Biblical Studies. He will graduate in December 2023 with a second MA in Leadership & Evangelism from the Church Evangelism Institute at Wheaton College. Jeff is outgoing and inspiring; his authentic love for Christ shines through in the way he communicates. Jeff's passion in life is to inspire those he is with to a more authentic relationship with Jesus, others, and themselves. He and his wife, Jori, both grew up in Wheaton where they now live with their three children, Everly, Kysa and Casey.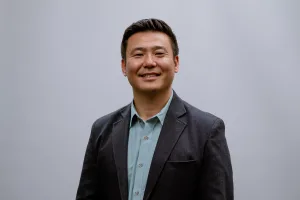 January 26-28: Joon Hwang, New Life Covenant Church, was born in Korea, grew up in Canada, and spent ten years as a youth pastor in various Korean immigrant churches in the Chicago area. Then, in 2011, Joon planted a church with twenty of his former youth students, called New Life Covenant Church in Palatine, IL. Joon loves meeting people, networking with pastors and churches, and enjoying a variety of foods. He is married to Julie, and they have two sons and three daughters.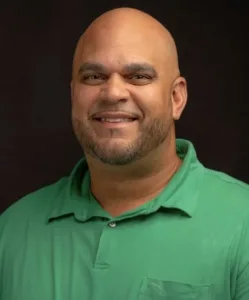 February 2-4: Andrew Morrell, Real Community Covenant Church, is a follower of Jesus who has been radically transformed by the power of the gospel. He is husband to Kasey and father to Wyatt Brown, Madysin Brown, & Sophia Morrell. In 2015 Andrew planted REAL Community Covenant Church, an intentionally multiethnic, multiclass church that seeks to bear witness to the reconciling power of Jesus. He is a graduate of Indiana Wesleyan University bachelors in Christian Ministries. He also enjoys reading books, cooking, hanging out with people, fishing, motorcycle rides, and spontaneous fun.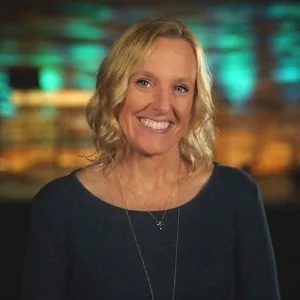 February 16-18: Jenn Anderson, Good Shepherd Church in Naperville, began her ministry journey in 2006 when she accepted the part-time position of Nursery Coordinator at Good Shepherd Lutheran Church. Today, Jenn holds the full-time position of Children's Ministry Minister, overseeing all ministry events and milestones for those up through 5th grade. Her leadership includes Sunday morning programming for newborns through 5th grade, mid-week ministry designed specifically for 4th and 5th graders, baptism instruction and services, First Communion retreats and services, preschool sanctuary time, family worship services, and various special events throughout the year. Jenn and her husband, Tom are raising two teenagers: Megan just began her freshman year at Calvin University and Bradley is a high school junior.
Worship Band
We are so excited to be welcoming Divine Resonance for all five winter weekends.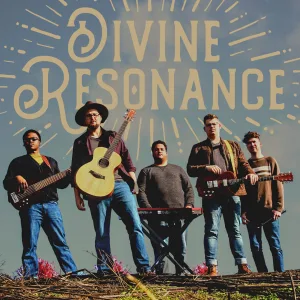 Divine Resonance is "God Glorifying MidWest Alt-Rock" band. 
They were formed in 2017 by members Billy Hart (drums) and Dan Leffingwell (guitar) as a way to escape from the craziness of life. After Jake O'Marrah (lead vocals) came on board it became more than just an afternoon jam, it became Divine Resonance. Since then they have added Gabe Douglas (keys) and James Markham (bass) to their ranks, have defined their sound, played shows and festivals, won contests, and released an album.
Weekend Overview
Arrival and Departure:
Winter Camp will officially start between 7:30-8:30pm Friday night. Please arrive between 6:30-7:30pm to allow time to check-in, move in and attend a leaders meeting. Winter Camp will wrap up by 10:00am Sunday morning. Please schedule your return to home to allow you to fully participate in Sunday morning events. 
Weekend Basic Schedule: 
Friday 
6:30pm: Arrival and Move In 
6:30-8:30pm: Evening Activities Open
9:00pm: Welcome Session
10:00pm: Group Discussion Time 
11:00pm: Late Night Activities and Quiet Hours Begin
Saturday: 
8:30am: Breakfast
9:30am: Morning Activities 
10:30am: Morning Session
11:30am: Sacred Spaces – This time includes stations for students to engage in different spiritual disciplines and connect with the Lord.
12:00pm: Group Discussion Time 
12:30pm: Lunch
1:30-5:30pm: Free Time Activities 
5:30pm: Dinner
6:30pm: Evening Activities 
7:30pm: Evening Session 
8:30pm: Group Discussion Time 
9:30pm: Late Night Activities 
11:00pm: Quiet Hours Begin
Sunday: 
8:00am: Breakfast
9:00am: Closing Session
9:45am: Group Discussion Time 
10am: Pack up and Depart 
What to bring
Winter Camp Pack List
The winter weather provides lots of opportunities for outdoor activities. Please be prepared for the weather. All winter housing units are heated and linens are NOT provided. Students may want to bring $10-$30 for snacks and camp merchandise at the camp store as well as to purchase additional tickets for the Giant Swing, Indoor Climbing Wall and Zip line ($5 per person/per activity). Please leave personal electronic equipment (i.e. cell phones, iPods, game systems, etc.), knives/weapons, and fireworks at home.
Clothing
Pants, shirts, underwear, socks
Sweatshirts
Sneakers
Warm winter coat
Snow pants
Mittens/gloves
Winter hat
Snow boots
Swimsuit (if doing Polar Bear Dip – JH/SH only)
Pajamas
Cabin
Sleeping bag
Pillow
Towel
Toiletries
Miscellaneous
Bible
Notebook
Pen
Face masks
Water bottle
Optional
Flashlight
Camera
Snacks (no nut products)
***Covenant Harbor cares deeply about creating a space where everyone feels welcome, safe, and accepted. In order to help everyone feel at ease and enjoy the weekend together, please do not bring clothing or other items that could cause discomfort or division, including references to political or social issues. Thank you!
What Not to Bring
Do not bring cell phones or any pets, electronic devices (including cd players, Game Boys, and iPods), personal sports equipment, firearms, weapons of any kind, fireworks, tobacco, alcohol or drugs.
***Please note that peanuts/tree-nuts or peanut/tree-nut products are not allowed.
Questions?
Please contact Emma Mueller, Program Director, with any questions about the winter weekends. Or call our office at 262-248-3600.