60+ Retreat
This retreat was made for you.
60+ Retreat
April 9-11, 2024
Details and Registration coming soon!
Be together.
A time of fellowship, sharing joy-filled memories together, and retreating away at camp with fun activities. This year, we are partnering with Crescendo, an initiative of Make and Deepen Disciples with the Evangelical Covenant Church, to provide a holistic approach to educational workshops and sessions that are rooted in biblical models, historical evidence, and current studies of aging.
60+ Retreat Details
Theme
Living Lives of Lasting Purpose
Guest Speakers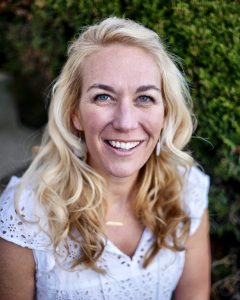 Melissa Wall is currently serving as the Lead Pastor at Anchor Covenant Church in Lake Geneva. She has a passion for equipping leaders and creating pathways for people to fall in love with Jesus. Her Deer Grove congregation, where she served as Lead Pastor for 16 years, claims that Melissa has led three congregations — at Deer Grove, Starbucks, and her gym! In each of these settings, she has been bestowed with the name Pastor as she shepherds the congregation, dives into faith conversations over coffee, or shares a story on the treadmill.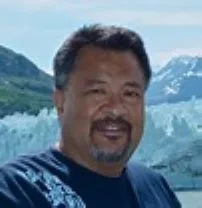 Jim Sequeira, whose ancestral home is in Laihana, Maui, is a Covenant pastor at Cascades View Covenant Church in Vancouver, Washington. He is a leader in the mosaic movement in the Evangelical Covenant Church and has served as a facilitator and speaker at many events both inside and outside the Covenant Conference. Jim is frequently involved with the North American Institute for Indigenous Theological Studies. He joined the Crescendo Team in 2022 and is leading the focus on Story Listening and Story Telling, which draw from his Hawaiian heritage. Jim enjoys playing his ukulele and singing whenever people will let him!
Rick Carlson is a life-long Covenanter who, out of college, started Covenant Heartsong. He served as the main stage producer for CHIC, worship leader for many Midwinter Conferences and Covenant Annual Meetings and produced the video documentary on the life and ministry of Dr. Paul Carlson. He was the secretary of the Hymnal Commission which produced the blue hymnal and has contributed many hymns and songs to the worship life of the church. Rick is also known for playing. Mr. Quigley, in the children's video series, Quigley's Village. He retired in May of 2023 after serving 26 years as a Covenant Pastor. Rick and his wife, Pat, have two married children and are currently living in Turlock, California.
Danny Martinez has served the Central Conference as Superintendent since 2017 and is the first ECC conference superintendent of Latino descent (his beloved Guatemala). Pastor Danny has led in nearly every capacity of the church. His background includes lay ministry, youth pastor, worship leader, senior pastor, and conference/denominational leader. Pastor Danny loves God, loves the church, loves the Covenant, and he loves music, having released albums in recent years.
Workshop Sessions and Leaders
Workshops will be held on Wednesday morning (10:30-12:00) and repeated in the afternoon (1:30-3:00). Participants can pick two different workshops to attend.
Being and Becoming: All who choose to follow Jesus, regardless of age, are called to continually grow in
their relationship with him and bear fruit. Be encouraged and explore practices toward that end. – Debbie Blue, spiritual director, Crescendo Resource Specialist, and contracted teaching and leading in various settings. Calumet Park, IL
A Spiritual Journey Across the Generations: Explore the mutual spiritual dynamics of each generation. Spiritual dynamics that lead to shared spiritual experiences, shared story and a lasting identity as disciples of Christ who make disciples as we participate together in ministry both inside and outside the church. – Steve Burger, Covenant pastor, currently Coordinator of Children and Family Ministry, Youth Ministry, Central Conference.  Lake Geneva, WI
My Money Story: This is an opportunity to explore how you relate to money and how your own "Money Story" has shaped how you use and view money.  Join us for a lively chat and perhaps discover for the first time the "whys" of spending, saving and giving that are all part of your history and how you can make changes for the future. – Karen Palmberg, Covenant Trust Company. Batavia, IL
SPICES – Introduction to Crescendo: Providing an overview of the Crescendo SPICES framework for Living Lives of Last Purpose. – Harold Spooner with Vance & Sootie Havens 
Sharing Our Stories: Stories are means for creating a legacy through sharing history, experience, memories, wisdom, faith, traditions, etc. Explore together story listening and story telling. – Jim Sequiera, pastor of Cascades View Covenant Church, Vancouver, Washington
Pricing and Registration
Fees are per person and include meals and lodging from Tuesday afternoon through Thursday brunch. Tuesday supper is included, from 6pm – 6:45pm. Check-in begins at 3pm with a 4pm Welcome session and 7pm Worship.
Geneva Bay Center Single*: $315 – Hotel style with elevator.  Each room can house 4 guests and has a private bathroom. Bedding & Towels are provided.  Building is accessible. Priority placement will be for those with identified special needs. 
Geneva Bay Center Double*: $226 – Hotel style with elevator.  Each room can house 4 guests and has a private bathroom. Bedding & Towels are provided.  Building is accessible. Priority placement will be for those with identified special needs. 
Lower Carriage House*: $187 – Dormitory style with standard twin bunk beds and has an attached bathroom. Guests will need to bring their own bedding and towels. Some rooms in each building are accessible. 
Commuter: $137 –  Includes all programs and meals (no lodging).
*These buildings are ADA compliant.
Registration Information
All registrations will be completed online, with an initial non-refundable $50 deposit. Covenant Harbor staff will review registrations and accommodation requests. Covenant Harbor will confirm your accommodations and inform you of the balance due.
If you have difficulty registering online, please call our office M-F between the hours of 9am-5pm at (262) 248-3600.
Registration is to be paid in full by March 26, 2024. Any final balance is due at that time. Refunds, less the $50 deposit, are given until March 1.