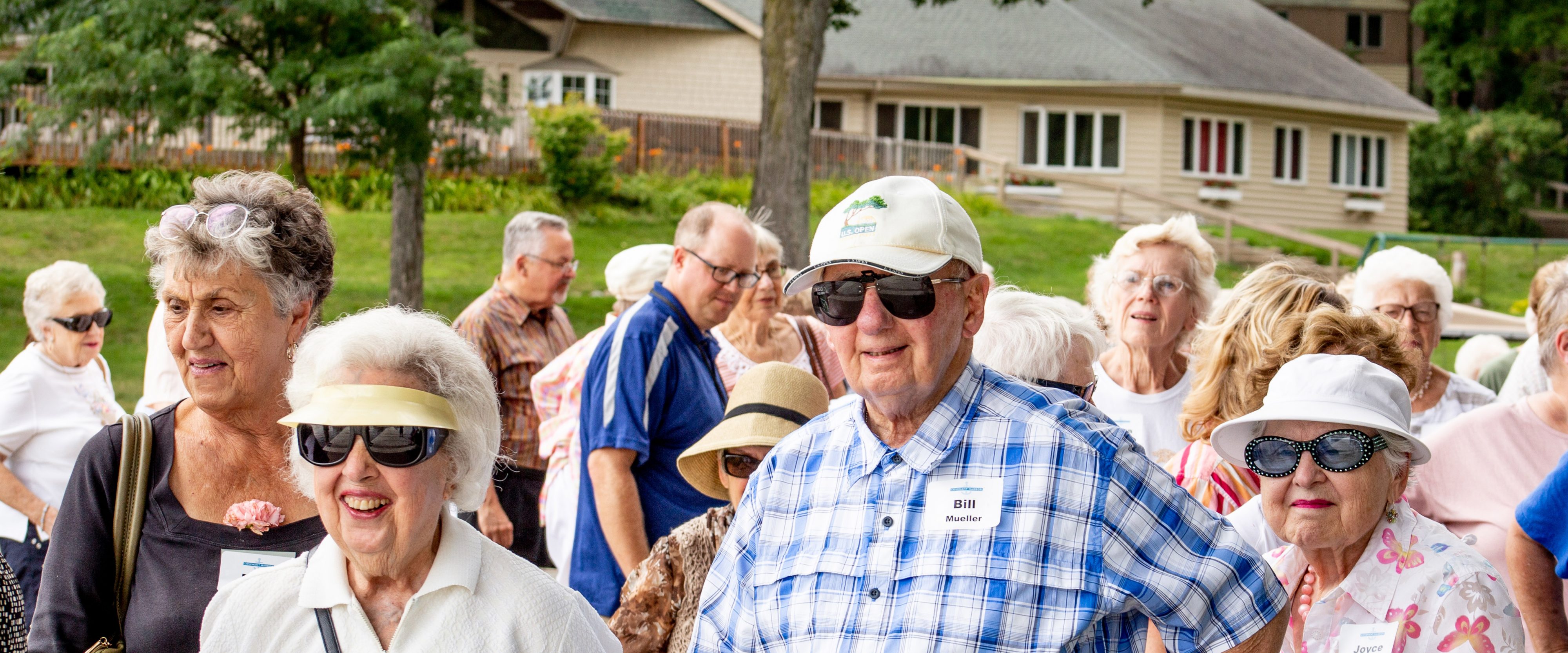 60+Day
A renewing late spring day at Covenant Harbor designed for boomers and beyond!
We are sad to say that we will not be holding the 60+ Day as planned this spring. In the midst of the ongoing COVID-19 pandemic, moving forward with this retreat seems unsafe. We are thankful for everyone who had planned on attending. We were so excited to be together! Please contact us at (262) 248-3600 if you have any questions or concerns.
If you have additional questions regarding Covenant Harbor's health and safety policies in regards to COVID-19  or are interested in our new reimagined 2020 Summer Programs, please see additional information here. 
Join us as we kick off our summer camping season with our first 60+ Day (formerly Senior Day) with a morning of engaging worship and learning, followed by an afternoon of enjoyable fellowship, food and a relaxing one-hour boat cruise on Geneva Lake!
Meet leadership staff and learn about upcoming summer events at camp. Golf cart tours around camp will be available throughout the day.
To register, download, print, and complete the 60+ Day Registration form in the above button and mail it with payment to Covenant Harbor. Registrations will be accepted on a first come, first serve basis until we have reached capacity. For any questions call Covenant Harbor at (262)248-3600.    
60+ Day Schedule
10:00 am Check-in begins (Light refreshments served)
10:30 am Gathering and worship
Noon   Lunch served in Lodge dining hall
1:30 pm Boat Tour
3:00 pm Depart for home
Registration
Price TBA- registration fee includes coffee hour, worship program, lunch, a one-hour boat tour, golf cart rides, and an afternoon snack.   
Boat Cruise
A one-hour boat cruise aboard The Lady of the Lake will be provided by Lake Geneva Cruise Line. Participants will board the cruise boat from camp and will be picked up and dropped off at a Covenant Harbor pier.
Overnight Accommodations
If you live more than 90 miles from Covenant Harbor and wish to inquire about overnight accommodations the evening before (May 28) 60+ Day event or the evening of event day (May 29), please call the Covenant Harbor office at 262-248-3600. We have a limited number of rooms available to rent and will provide preference to those coming from farther distances.
Printable Posters
Click on the buttons below for printable flyers and posters.