When sending your child off to camp, a lot of questions may be looming in your mind. Perhaps one of the biggest questions is, "Will my child make healthy decisions when they're at camp?" At Covenant Harbor, we take health very seriously and work to provide an experience where camp promotes healthy living.
Dietary Health: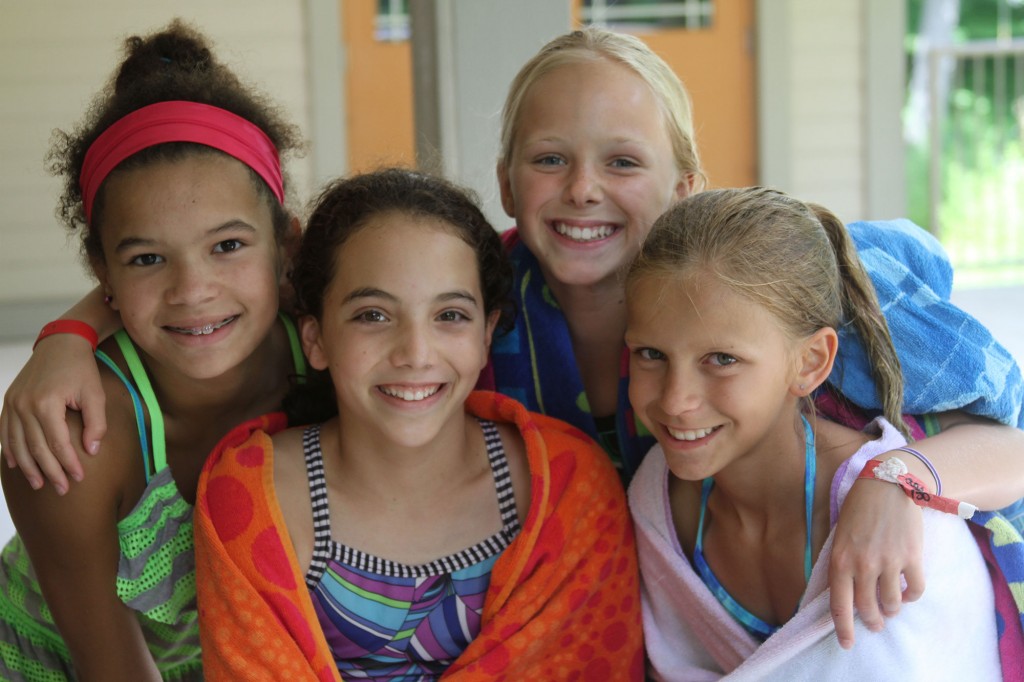 At each meal, children are offered a fresh array of foods that cover all the basic food categories. There is always an option for salad and fresh fruit. Children are also required to drink one glass of water at meals to make sure they are staying hydrated before getting juice, milk or lemonade.
Our head chef Deborah Lampert states, "It's really important that children enjoy mealtimes while they're at camp. Lots of brightly colored fresh fruits and veggies, homemade breads and bagels, plus fun foods like real chicken breast strips (oven-baked, not fried) and taco bar keep them happy and on the go while they're here. Real food for real children — that's the kitchen motto! When they're well-fed, they're better able to participate in activities and hear God's message. "
Physical Health:
Aside from what children put in their bodies to fuel them, camp allows children to be outdoors most of the day. Children have the opportunity to take part in large group games, enjoy water activities and have plenty of time to dance and sing at our large group sessions.  During free time, children have the opportunity to do all these fun activities and more!
Each week there is a registered nurse or doctor on camp grounds, as well as two student nurses. These staff members are here to insure your child has a safe experience at camp. They administer medication during all meal times and after the evening sessions.
We also know that rest is very important. Counselors are instructed to have the time for lights out in the cabins at varying bedtimes depending on age groups and are responsible for making sure each child gets adequate time for sleeping.
Mental and Emotional Health:
Each counselor or staff is able to help guide and encourage children to try new things at camp, ask a lot of questions, and to have a positive experience. Children also will learn core values such as the importance of teamwork, the power of friendship, leadership skills and the love of Christ.
Spiritual Health:
It is also important that your child is cared for spiritually while at camp. Covenant Harbor provides children with numerous ways to encounter Jesus throughout the week. Each day, children take part in quiet times, cabin devotionals, a short message and time for worship in the morning and evening sessions, as well as one-on-one and small group discussions with counselors.
Covenant Harbor is accredited by ACA (American Camp Association) and a member of the CCCA (Christian Camp and Conference Association) organization.
Blog Post by Becca Sajbel