We're preparing in many ways. Summer staff recruiting and hiring, de-winterizing buildings, pulling out activity supplies, the piers go back in the lake (earlier this year than ever before). And, of course, we're building our Summer Camp programs. As we do, we'd like to share part of our philosophy with you: Camp is More than Fun.
Campers almost always come ready to have fun, and rightly so (it's really fun here, we work hard to be sure of that). But, almost always, campers are challenged at camp as well.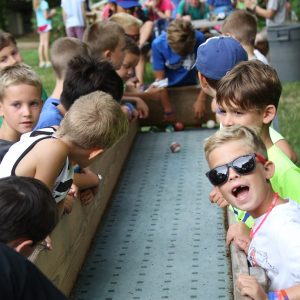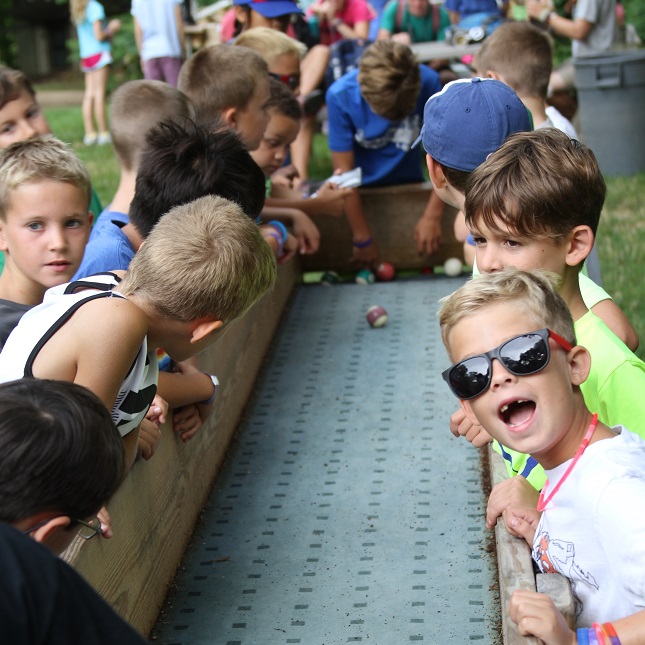 Camp provides a safe place for people to experience things they've never done before, removed from their normal routine and distractions. Because of this, camp is often a place of significant personal growth, which looks different for each camper. Some campers grow in their independence, just being away from home; others experience spiritual growth, from teaching at camp or through relationships with new people. For some, the relationships themselves are the challenge, being around people that are different from their normal community. Really, there's no telling how any specific camper will grow while they're here, so we do our best to foster growth and healthy challenge wherever we see the opportunity, even in negative circumstances.
Sometimes there's conflict between campers. Sometimes the food is really different from home (but still delicious). Sometimes knees get skinned. We never try to make these things happen, but many problems are unavoidable throughout a summer that sees more than 2,500 campers come through our programs.
Our staff is well trained to help campers when problems arise. Our goal in any challenge is to find an equitable solution and make campers feel comfortable. When conflict or difficulties arise, though, we take advantage of the opportunity to help campers grow. In other words: we try to avoid problems (or even the simplest inconveniences) but appreciate the chance to teach when they occur. We believe this aspect of camp to be one of the best reasons for its existence. That's why we have Camp is More than Fun. We want to send your camper home with a head full of fun memories, a new group of lifelong friends, and as people more capable of navigating the world.
To that end, over our next few blog posts, we're going to discuss some specific ways your camper may get to grow while they're here. Feel free to follow along, as camp gets closer, to learn more about ways your camper may be challenged, and how you can join us in encouraging growth.
Blog series by Brad Hutchison.
Covenant Harbor is accredited by ACA (American Camp Association) and a member of the CCCA (Christian Camp and Conference Association) organization.