We are excited to announce our theme for the Winter Camp 2020: RELENTLESS.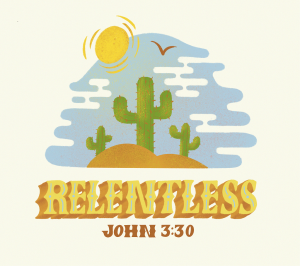 This winter, we want to dive deep into what it means to relentlessly pursue Christ.
Specifically, we want to take an in depth look at John the Baptist, his ministry, and his RELENTLESS devotion to Jesus Christ. John relentlessly lived out his purpose by pointing people to Jesus, not conforming to the culture around him, and remaining faithful through life's toughest trials and tribulations. We are hoping John inspires all of us to be RELENTLESS in our pursuit of Christ, as we seek more of Him and less of ourselves. 
Beyond our theme, we are excited for another great Winter Camp season filled with the best Covenant Harbor has to offer: Christ-centered relationships, quality time with your students, engaging worship, fun winter activities, and much more!  
We look forward to seeing you here this winter! If you haven't registered your church for WINTER CAMP 2020, there is still space available. We would love the opportunity to serve you as you love students and share Jesus!
Blog Post by Alex Ralston and Dan Hinz