Covenant Harbor's Moms and Daughters Retreat is coming up on May 3-5, 2019!  We really care a lot about providing space, activities, and time to intentionally invest in the mother/daughter relationship.  We'd love for you to join us, especially if this weekend is a good fit for you. Check out these lists to see for yourself!
This retreat is for you if: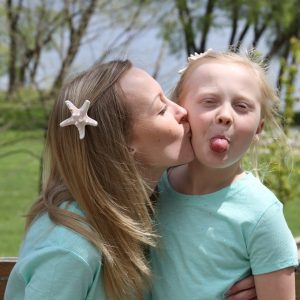 1) You want to spend time with your daughter.  This whole weekend is time together! You'll get to do activities, eat, walk places, learn, sing, act silly, and make memories together.
2) You want to dig into scripture and your relationships with the Lord together.  The weekend will have four large-group sessions with an incredible speaker and worship band that will teach us more about God and this year's biblical theme.
3) You want to meet other Moms and daughters outside of your usual community in a safe environment.
4) You want to try new things.  Workshops are obviously a great way to try out a new skill or hobby, but there are plenty of other opportunities for new experiences throughout the whole retreat if you come with an open mindset.
5) You want to step away from the busyness of life and recharge.  We'll certainly have a fun schedule for you, but camp is a great place to step away from your normal routine to reconnect with your daughter.
6) You want to encourage your daughter to grow.  The time you invest in this relationship MATTERS.  This retreat will have plenty of opportunities to grow you and your daughter's relationship, skills, and spiritual life.
This retreat is NOT for you if:
1) You're perfect—everyone at this retreat will be a human just trying their best.  Our team works hard to make the retreat really excellent, and we do that with a culture of grace and kindness!
2) You're only a fair weather fan.  We can't control the weather (we tried).  We're praying for sunshine, and will have PLENTY of indoor options and spaces.  But it is camp, you guys. Come prepared or sing in the rain!
3) You're not willing to learn– this retreat will open up discussions and may introduce you to some things you haven't tried before.
4) You're afraid of fun—there will definitely be some crazy games, a few jokes and some seriously great events.  Get out of your comfort zone a bit for you and your daughter!
Now that you know this retreat is a good fit, share this list with your friends and bring them with you to Moms and Daughters Retreat!
Blog post by Kelly Elwell.
Covenant Harbor is accredited by ACA (American Camp Association) and a member of the CCCA (Christian Camp and Conference Association) organization.