The value of team building is a major benefit of an Outdoor Education experience. In a team building program, activities are structured to challenge students and adults to grow in many areas, with the guidance of trained facilitation staff.
There are a few key terms that Covenant Harbor team building facilitators give attention to when guiding participants through group activities.
Safety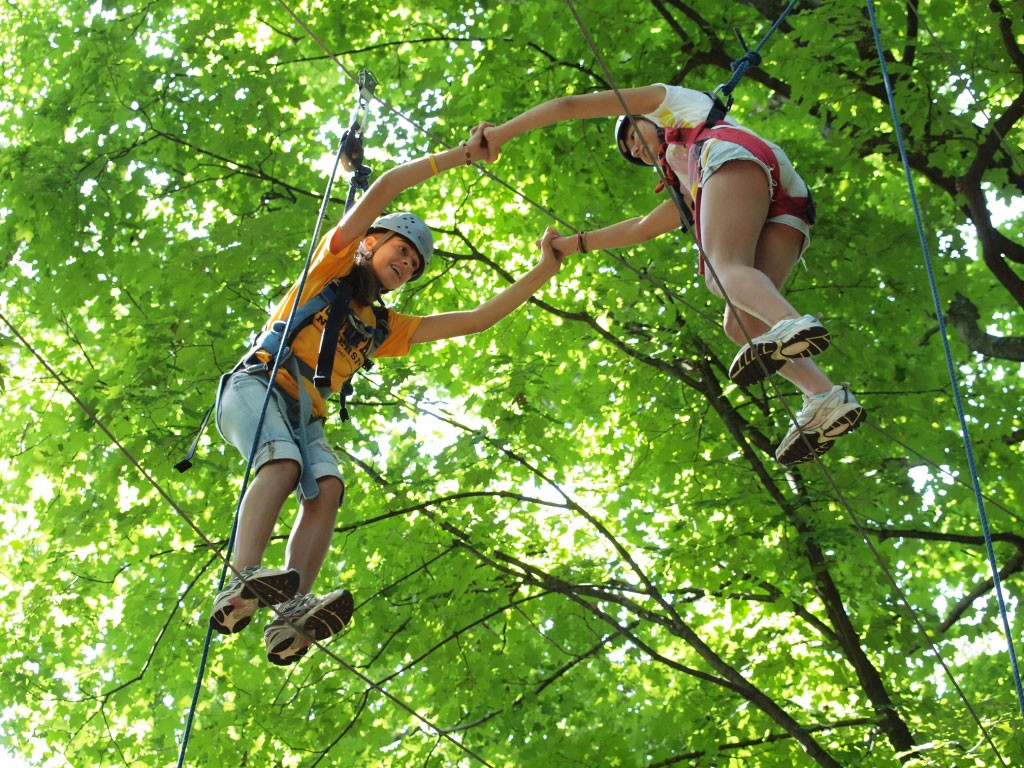 Before engaging in any team building activity, it is crucial to understand how to safely complete the challenge. Team members must be concerned for one another's safety as well as their own safety.  It is important to follow all activity and equipment guidelines as well as the instructions of the facilitation staff. It is also important to consider not just physical safety, but emotional safety too. Setting clear guidelines for interaction helps secure the emotional well-being of individuals in the group.
Communication
It's not just about what you say; also consider how you say it. Nonverbal communication can have a large impact on team dynamics. Also, don't forget to listen. Be sure others are getting a chance to speak up, giving them confidence and helping them to grow individually and as a whole team. Take what others say as valuable feedback and respond to it with respect.
Let Go
Be willing to let go of your own agenda. There is no right or wrong way to complete a challenge. This is an important part of your group's experience. Outcomes may not always be as you expected, and that's okay.  Your group will approach challenges with their own unique dynamics. Be willing to grow through the team building process.
Fun
Don't forget to enjoy what you're doing! Smile a lot and remind others to do the same. Your group may be engaging in activities they have never tried before. Have fun with the experience and make memories together. This is an essential step to authentic team building.
Debrief
Always take time to discuss your team's performance. "What did you do well? What could you have done differently? What could you have done better? How did you feel when…?" These questions open the door to open and honest discussion together.  Take the time to reflect on what happened, and how you worked together as a group. At Covenant Harbor our trained staff will help you navigate your debrief discussion.
Transfer
Don't leave behind the team building that you accomplished. Ask the "Okay, now what?" question to discover how to best move forward. Team building does not end when facilitated activities are over.  Make sure you put into action the things you have learned in the process. Weeks or even months later, connect with your team to maintain the progress you made through team building activities.
The value of team building is something we love to talk about at Covenant Harbor. We provide a number of opportunities for groups to hone their team building skills and their ability to effectively work together, including our Ropes Course and Executive Initiative.
Covenant Harbor is accredited by ACA (American Camp Association) and a member of the CCCA (Christian Camp and Conference Association) organization.
Blog Post by Peter Hatlestad