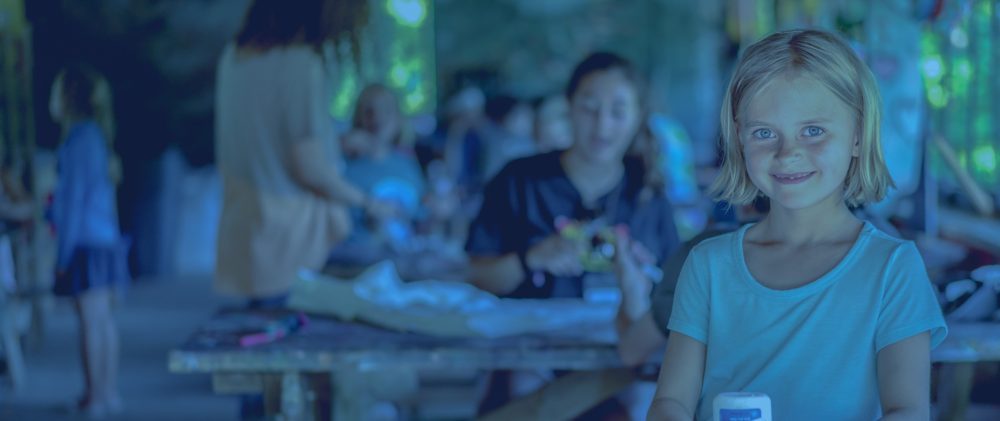 Kishwauketoe Village Transformation
A PLACE FOR YOUNG CAMPERS
Nearly 40% of American Christians meet Jesus before age 13.* Children are especially receptive to the gospel message. At Covenant Harbor, we experience this in our youngest summer campers. They are eager and ripe to learn about Jesus!
The special, set-apart place on our grounds for these campers is the Kishwauketoe Village, or "Kish" for short. Here, we introduce children to Jesus, nurture young faith and teach the truths of the Bible. In this small village tucked in the woods, God writes his story on young hearts. Kish is an inspiring place!
With its unique setting, Kish allows us to care for young campers safely and in community. Quality staff and age-appropriate programs communicate God's love for each child. Kish is a formational place that has served our campers well through the years.
The Village did not move, and our summer ministry there did not change. We improved where campers live, play and worship!
CURRENT KISHWAUKETOE VILLAGE UPDATES
Funding for the $1.8M project is complete! Essential Kish components were completed in June 2020. Completion of the pavilion, the Knoll improvements and parking have now resumed following a pandemic-related pause in construction.
$1,800,000 FOR KISH TRANSFORMATION
• Six new camper cabins that each includes an interior bathroom, heat and air conditioning, new loft meeting space, 12 beds and a covered porch. • New site layout for placement of camper cabins, playground, Kish entrance, campfire circle, green space, improvements to Knoll meetings space and new parking near the Knoll. • Repurposed spaces include turning the tree house into a new activity space and the current summer directors' cabin into an outdoor pavilion, and improving the main Kish meeting space in the Knoll.
THE NEW KISH VILLAGE WILL
• Make the program and overnight experience safer for campers and provide them with like accommodations. • Allow campers to sleep 5-15 steps from a bathroom inside their cabin. • Include six camper cabins (one is ADA accessible) that each features 665 square feet, 12 beds, interior bathrooms, new loft meeting space, heat and air conditioning, storage cubbies and a covered porch. • Add five hours of summer program time to each week long Kish experience in place of scheduled showers and increase year-round access to Kish.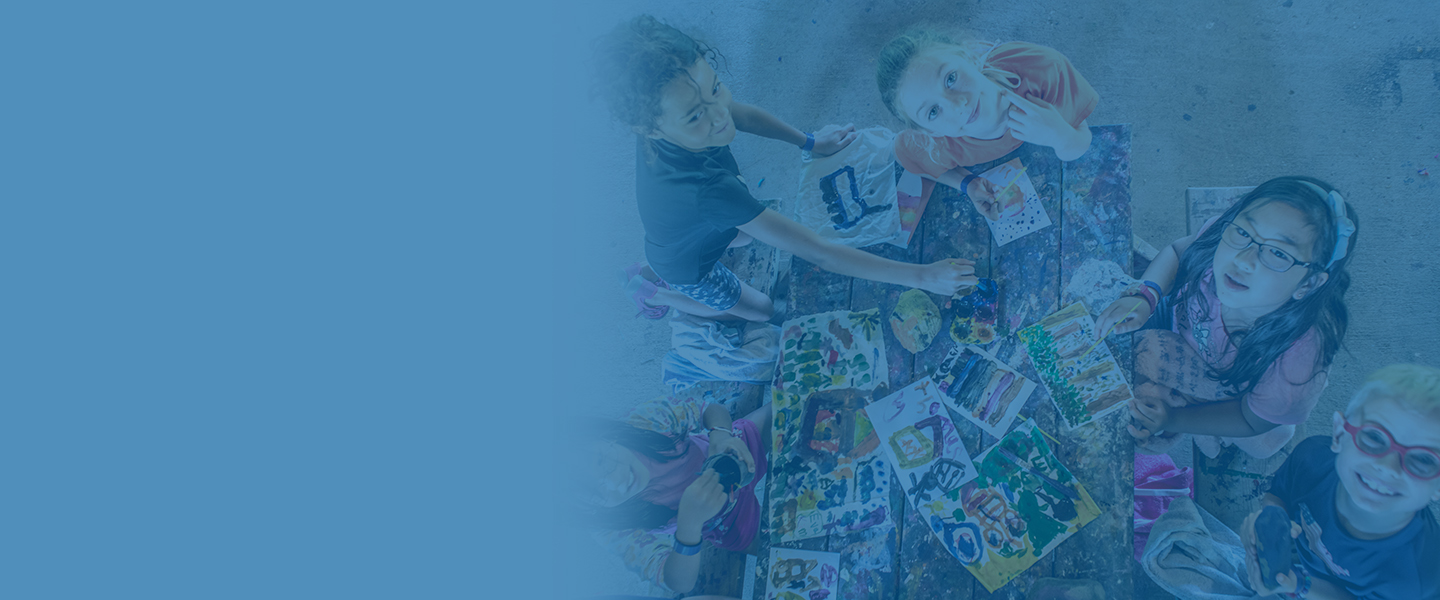 Thank you!
Thank you for your support in recreating and enhancing the Kishwauketoe Village and ensuring a strong foundation for future camping ministry at Covenant Harbor.
OLD KISH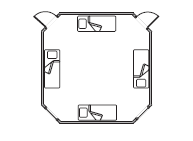 Cabins (4)
400 square feet, nine beds
~81 steps to bath house from farthest cabin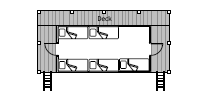 Tree House
180 square feet, nine beds
~133 steps to bath house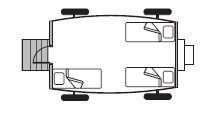 Covered Wagon
144 square feet, six beds
~63 steps to bath house
MINISTRY IMPACT
In 2018, Covenant Harbor served over 25,000 registered campers and guests. More than 15,000 of them stayed overnight. Our master facilities plan provides a guide for future ministry planning and reminds us that our buildings will always need attention, and thinking ahead is critical. One area in which we think ahead is the need to be good stewards of our bed capacity. Taking a residential building offline for repair or rebuilding likely means a loss of beds for a period of time. Leveraging the Kish project to include new beds for use during the retreat season will not only provide a substitute winterized housing when existing buildings are offline, but will also provide the capacity we need to grow our winter camps and retreat group occupancy when demand is high.
CAMPER SAFETY, OUR PRIORITY
All summer overnight campers need the safest, highest quality experience we can provide. That guiding principle is at the heart of the Kish Village transformation.
For the first time, these young campers will be able to access bathrooms inside their sleeping cabins, without having to walk outside and across the Village grounds to get to the bath house. This is especially important at night or during a thunderstorm. Additionally, new meeting space in the loft of each cabin will allow cabin groups to gather with their counselor on the spur of the moment, on rainy days or before bedtime.