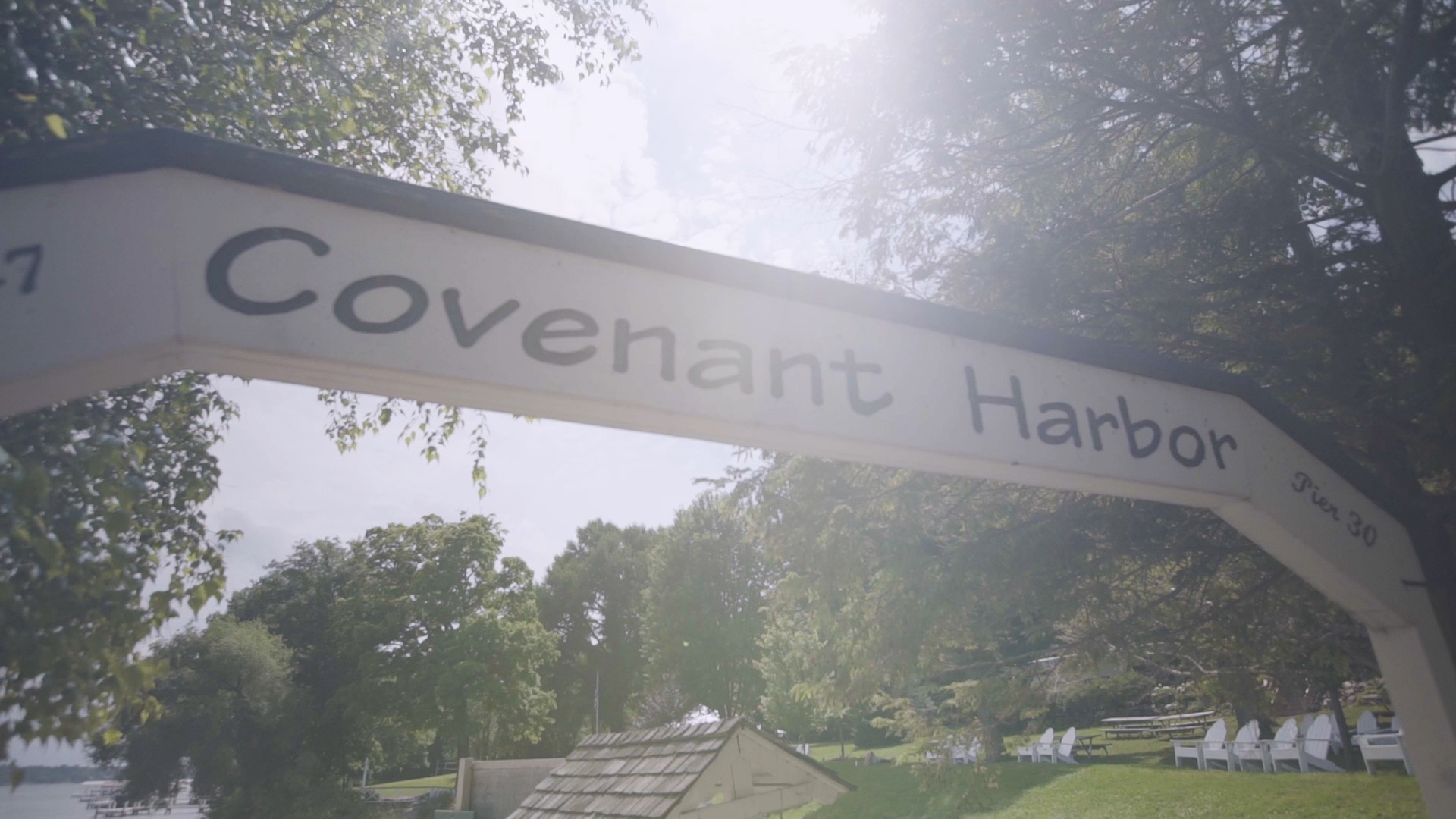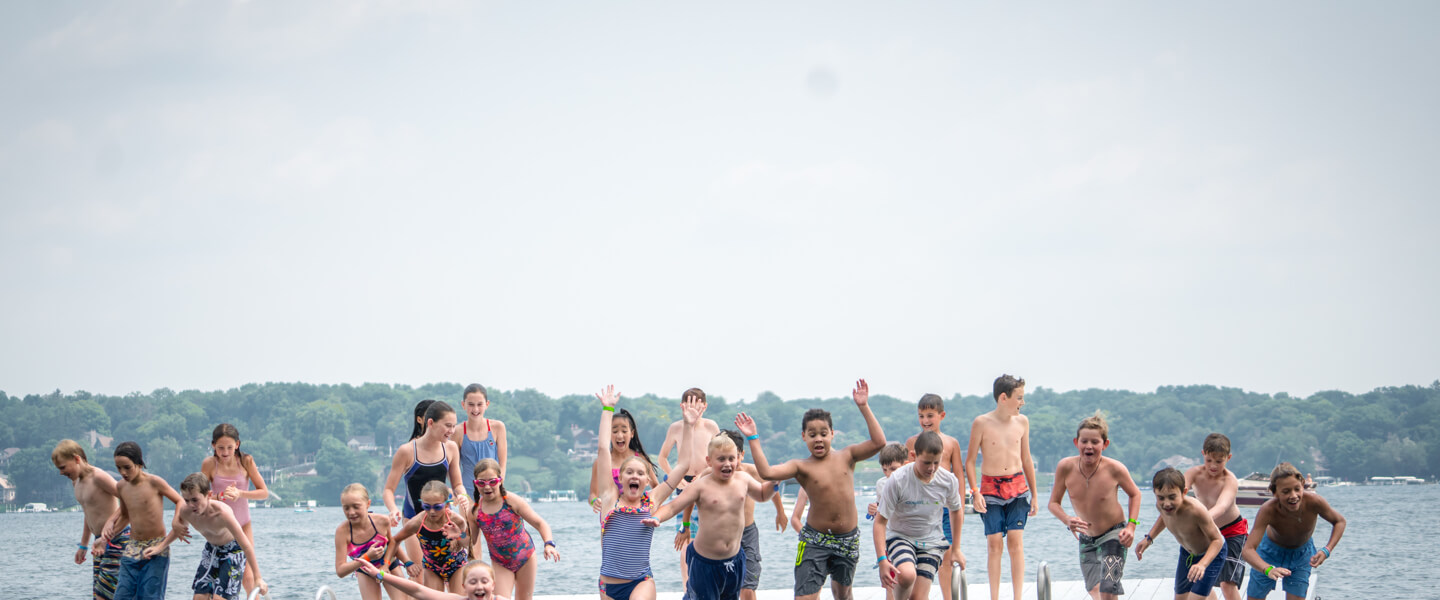 Covenant Harbor Fund Covid-19 Support
For over 70 years, Covenant Harbor has been a gathering place for respite, community and relationship building.
Covenant Harbor Fund and Covid-19 Impact
Covenant Harbor has been a place for people of all ages to come to know Jesus, and grow in faith and discipleship. They are equipped to go and serve the world in Jesus' name. 
Generous individuals and churches have faithfully sustained our programs, buildings and grounds through the years, protecting, preserving and improving Covenant Harbor's unique setting and spaces for renewal. 
Under normal circumstances, Covenant Harbor's funding model is one in which operational expenses are covered by fee income. However, due to the Covid-19 pandemic this year, Covenant Harbor anticipates more than a $3 million revenue loss due to the spring camp closure, and programs and rental group cancellations. Support to the Covenant Harbor Fund is needed most at this time in order to sustain the ministry through this unforeseen crisis and ensure a long-term future for Covenant Harbor.
The Path Forward is Together – We We Need Your Help
We are committed to being creative, proactive, self-disciplined and safe as we work towards reducing the deficit. Even with aggressive spending freezes, salary reductions and cost cuts, which includes furloughing about 80% of our staff, we still project a significant financial deficit over the next ten months. As of April 9, more than $998,000 has been raised toward the operational deficit, but we still need to raise an additional $81,000 by May 31.
If you are able, we invite you to partner with us financially with support to the Covenant Harbor Fund to help sustain Covenant Harbor's ministry through this financial challenge. 
How can you help? 
You can partner with us by: 
Providing

monthly support to the Covenant Harbor Fund by establishing a recurring gift

Making

a one-time gift to the Covenant Harbor Fund

Texting

"CovenantHarborFund" to (262) 393-GIVE 

Mailing

a check to Covenant Harbor at 1724 W Main Street, Lake Geneva, WI 53147

Transferring

gifts of stock/securities to Covenant Harbor

Directing

funds from your Donor Advised Fund to the Covenant Harbor Fund

Making

a qualified charitable donation to the Covenant Harbor Fund through your IRA

Including

Covenant Harbor in your will or estate plan

Sharing

Covenant Harbor's need with family and friends and encouraging them to make a gift to the Covenant Harbor Fund to support and sustain the camp ministry
Please direct any questions to Sarah Snow, development director, by email or at (262) 248-3600. 
Establish a recurring gift to support Covenant Harbor monthly
In this season of uncertainty where operating income is impossible to predict, your consistent financial support will help our staff make wise stewardship decisions month to month. To establish a recurring gift, please visit our online donation page on our website, and select the option to make your gift a recurring one, or sign in at the top of the page to create your own donor profile. 
Please contact Sarah Snow with any questions about establishing a recurring gift.
Financial Outlook
This year, Covenant Harbor expects – at best – to serve only about 32% of its usual annual campers and guests. With a projected revenue loss of over $3 million, the camp is facing significant operational loss and financial stress. 
In quick response to the spring closure and the immediate loss of operational income, the camp took significant cost-saving measures, including reducing salaries, freezing 403(b) contributions, furloughing staff, re-negotiating contracts with vendors, closing unused buildings, halting capital spending – except to complete most of the Kish Village construction. 
Even after aggressive budget cuts, current projections show operational losses of $800,000 to $1,000,000 or more over the next 17 months, through November 30, 2021.
Fundraising Plan and Timeline
Covenant Harbor is forecasting a fundraising need of $1,080,000 to the Covenant Harbor Fund to uphold the ministry through this unforeseen financial challenge and to restore 60% of its operational reserves. With fundraising efforts already underway, Covenant Harbor still needs to raise $530,000 more to make it through the pandemic. 
These Covenant Harbor Funds will be used to cover operational expenses such as payroll, utilities, operations, infrastructure, maintenance and any critical projects that may arise. 
Fundraising Timeline 
Of the $530,000 needed to be raised to reduce the deficit,
$280,000 is needed by Dec. 31, 2020

$250,000 is the anticipated need from Jan. 1 – May 31, 2021 (as best we know now) 
A Pathway Forward - Together
Covenant Harbor's pathway for addressing its immediate operational deficit has included a combination of government loans (Paycheck Protection Program), operational reserves, unrestricted cash and fundraising.  
2020 Operational Budget before Covid-19: Budgeted Revenue – $3,947,788
Budgeted Expense – $3,710,893
Operating Profit/Loss – $236,895
2020 Operational Budget with Covid-19 Impact:
2020 Operating Revenue (w/o PPP) – $835,122
2020 Operating Expenses – $2,167,065
2020 Operating Profit/(Loss) – ($1,331,943) 
2021 Projected Deficit – ($291,695)
= ($1,623,638)
Deficit to Overcome:
Deficit Amount (Gross) – ($1,623,638)
Less PPP – $420,000
Reserve Funds Utilized – $311,062
Minimum Funds Needed = ($892,576)
Rebuild Operating Reserves – $186,637
Fundraising Goal – ($1,079,213)
Funds on Hand (as of 11/23/20) – $548,273
Remaining to Fundraise = ($530,940)
Invitation to All
Invitations to support camp have been extended to everyone and anyone we know – individuals, churches, donors, camper families, retreat guests, staff alumni, devoted volunteers, lake neighbors, longtime champions of camp, and extended friends over the last several months. 
Although the Coronavirus has abruptly upended the camp's strong start to 2020 and has created a significant and unwanted ministry and financial challenges, leadership is fully trusting God and God's faithful people to rally to help sustain this beloved ministry through the crisis. 
Volunteer Opportunities - we need additional hands this year!
What impact has the coronavirus had on ministry at Covenant Harbor?
Our doors were closed to registered campers and guests from March 12 through June 30.  
For the first time in many years, Covenant Harbor had to cancel all traditional overnight summer youth camps for approximately 2,000 kids 
We cancelled all nine Summer Sunday Worship services and closed our property to the public on Sundays
The full impact on upcoming seasons—fall 2020, winter 2021, spring 2021, is unknown at this time, but we are receiving fall cancellations at this time 
Total revenue loss exceeds $3 million