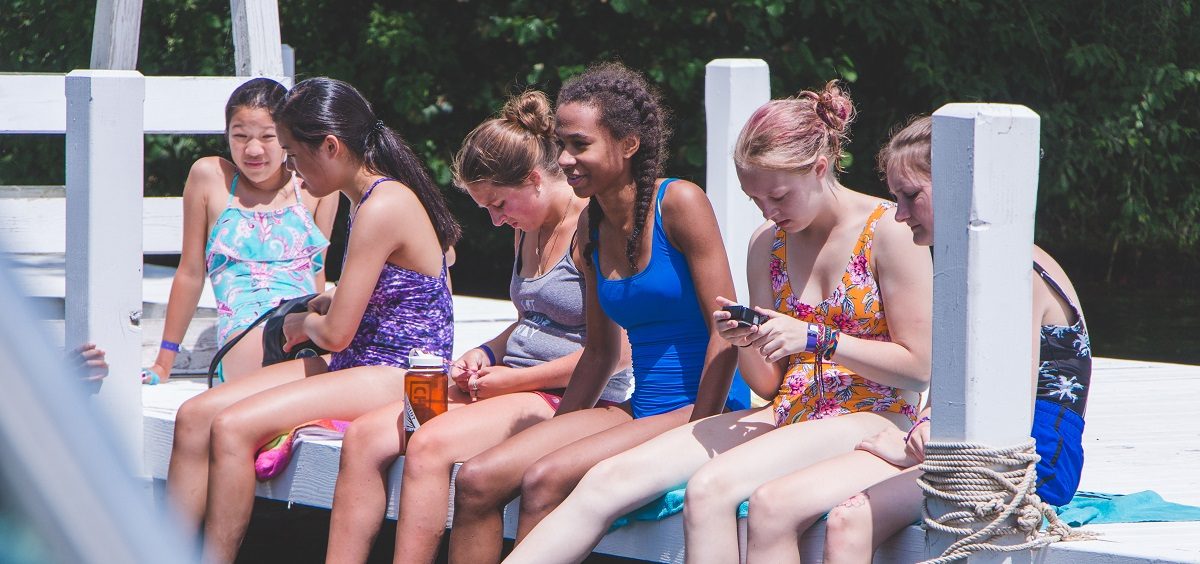 Pick Your Dates
Senior High (Grades 9-12)
Dates
Cost
Boy's Availability
Girl's Availability
June 26 - July 1
$665
No
No
We offer a week of camp for campers entering 10th-12th grades and recent high school graduates separate from our Alpha program. It's called BaseCamp. This week offers campers a lot of the classic camp experience (think waterfront and rock-wall and campfires and free time…you get it) with a lot of changes and additions tailor made for high school students.
There are many things that make BaseCamp different from our other programs: the teaching and discussion, (crazy as it sounds, even though it's a week in the summer, away from school, we find that, year after year, high schoolers are anxious to learn and discuss), unique challenges, freedom, and trust. High School camp is built around the knowledge that high schoolers are often people in the midst of great personal change. We seek to give them a week to focus on who they're hoping to become, not just what they're doing. They're working to try to figure out what they believe and why, and we see this week as an opportunity to help them along in their journey. BaseCamp is a week with unique speakers and activities, chosen just for this group, just for this time in their lives.
The whole thing will be exciting, fun, and memorable (it's camp!) but in the midst of that, our larger goal to provide an experience that strengthens, encourages, and helps these powerful young people move closer to being the people they're uniquely made to be. Come prepared to love it here, and be challenged; to meet new people and learn more about yourself, what you're capable of, and the one who created you.
Learn more about our age-appropriate programming in the sections below.
Discounts & Other Information
Prior to Camp
Arrival Information
Camper Safety
Schedule