You may be wondering"why staff retreats?" In any organization, one of the keys to success is to have a staff that works well together. The staff needs to be able to communicate effectively and efficiently to produce results. At Covenant Harbor, we believe staff retreats are an excellent way to build relationships, develop friendships and to be free from distractions which all leads to healthy staff communities.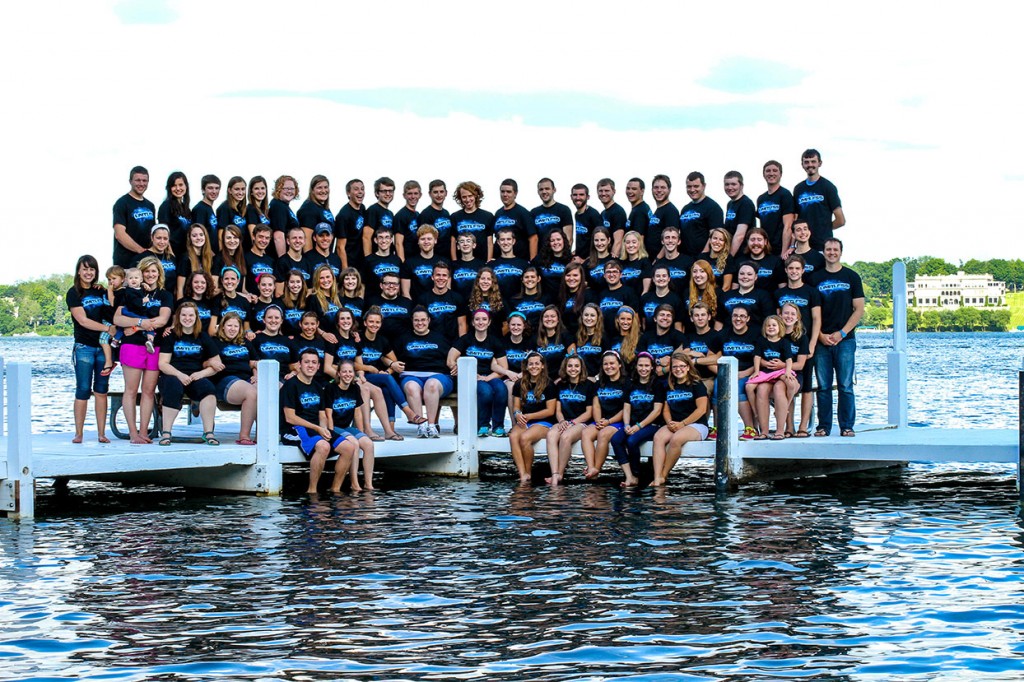 The Bible also talks about the importance of healthy community. The book of James depicts what true, God-honoring community looks like,
"Real wisdom, God's wisdom, begins with a holy life and is characterized by getting along with others. It is gentle and reasonable, overflowing with mercy and blessings, not hot one day and cold the next, not two-faced. You can develop a healthy, robust community that lives right with God and enjoy its results only if you do the hard work of getting along with each other, treating each other with dignity and honor" James 3:17-18 (MSG).
Building Relationships
One of the main reasons why organizations should have retreats is to build relationships amongst their staff. This can be harder to do without a retreat setting because when everyone is focused on their jobs, it is difficult to take time to get to know each other. Retreats also can help build trust so during those stressful times at work; staff can rely on each other and trust each other to help one another through a tough situation.
Nathaniel Muench, second year skate park director from Connecting Church Seventh Day Baptist in Milton Wisconsin, reflects on his time from last year's staff retreat to this year,
"This year on the retreat I got to hang out with the staff I already knew from last year, but also got to know new staff in an environment that is stripped away from distractions and even things that are comfortable and put in a completely new environment."
Deeper Community
Another thing that retreats can do is to strengthen and deepen your staff community. Whatever your organization's goal is, retreats are great opportunities to focus on that goal and to build the community around that same goal.
Taylor Otto, a first year counselor and long-time camper from Parkview Christian Church in Orland Park Illinois looks back on her time on the staff retreat as a success stating,
"I think it's important for staff to have time in community and to build a closer community because the love we have for each other can spread to the kids and we can share our love for Jesus. I definitely think this staff retreat helped us focus for our jobs currently."
Off-Site Location
It is important to hold staff retreats in a location that is free from distraction and away from stressful environments. Even being in your work environment and not working can be stressful and can be a reminder of all the work you have to get done. This distracts from being able to focus on relationships and creates an environment that is not conducive to achieving your goals.
Nerissa Woehler, a first year counselor from Christ the Rock Church in Menasha Wisconsin says,
"It was nice to be able to be away from the work environment and really be able to relax with one another and not have to focus on anything else but each other."
Reflection
Staff retreats are also a great way to help reflect on the time before and anticipate and dream for the future. It allows for a needed break to just simply be and also gets staff out of their comfort zones if they don't know each other super well.
Krista Dawson, a first year counselor and long-time camper from North Park Covenant Church shares her experience during our staff retreat to Wesley Woods Retreat Center,
"My favorite part of the retreat to Wesley Woods was playing ultimate Frisbee and hanging out on the pier because then I got to really know some people deeper than I would have if I was still in the camp setting."
If you would like to schedule a staff retreat for your organization, contact us today!
Covenant Harbor is accredited by ACA (American Camp Association) and a member of the CCCA (Christian Camp and Conference Association) organization.
Blog Post by Becca Sajbel