My name is Jillian Schlomas and I am a sophomore at Lane Tech College Prep High School in Chicago. I have been a camper at Covenant Harbor for eight years and words cannot express how blessed and grateful I am for camp. Covenant Harbor is an amazing ministry. My life has been truly changed by God through the staff and the entire camp experience. Every year I return to camp, I feel as though I am coming home. I feel like I belong, and I know that so many campers share this feeling with me.
I accepted Jesus as my Savior at camp in fourth grade but that was just the beginning. Every single year since then I have grown stronger in my faith. The staff is a wonderful group of people who have become my mentors, role models and friends.  Even in the hard times, camp has helped me to remember not only that I always have people who are there for me, but even more importantly, that I will always have God.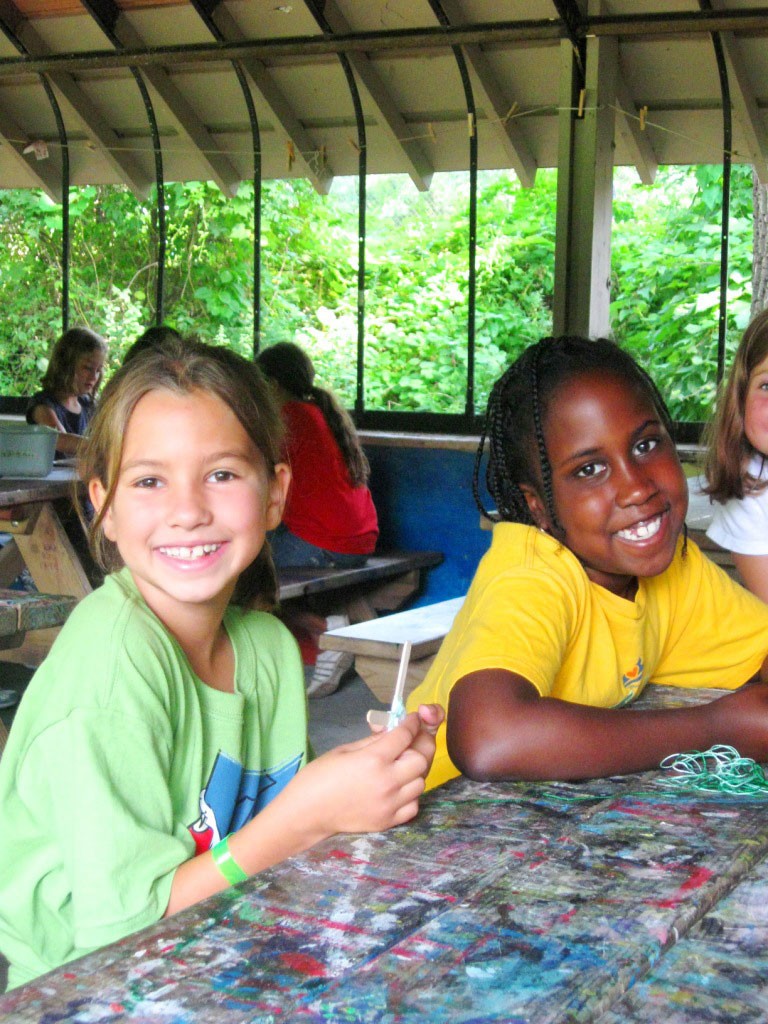 There are countless kids that have no idea how much God loves them and what he has done for them. For kids, camp provides such a unique opportunity to truly experience and recognize God's love and understand it through the recreation, activities, worship and speakers.  I think that everyone should have the opportunity to go to camp, regardless of their ability to pay. All kids deserve the opportunity to learn about Jesus. They deserve to have time to relax, have a ton of fun, make great friendships and grow closer to God. I have been so greatly impacted by all that Covenant Harbor does and I want other kids to be able to have that kind of experience too.
When I made a gift of camp donation to the scholarship fund, there was no question in my mind that my gift would be going to an amazing and important cause. What is important to me is that more kids get to learn about God and experience all that comes along with camp. I just hope that my small gift can help do that. It brings me joy to know that there are so many generous people to make it possible for all kids to come to camp.
The simple truth is we all need God. We all need to know Him and His love. As a teenager living in Chicago, I know kids of many different financial backgrounds and circumstances. These kids need God too, and that is what Covenant Harbor is here for, to show God to them. Join me and allow more children, who wouldn't otherwise be able to come to camp, to experience God and learn about how deeply they are loved.
You can help change the life of a child. These kids are someone's daughters and sons. They are someone's brothers and sisters. They are someone's grandchildren. Even more than that, they are beloved sons and daughters of God. They are our young brothers and sisters in Christ. I pray that you think about this as you consider a special gift to the scholarship fund. A gift of $350 will cover the cost of a typical scholarship for one camper. A gift of any size will make an eternal difference in these kids' lives.
As a camper, I sincerely appreciate your support of this amazing ministry. I hope that this letter has given you a glimpse into the impact that Covenant Harbor has on all who attend camp.
Love in Him,
Jillian Schlomas