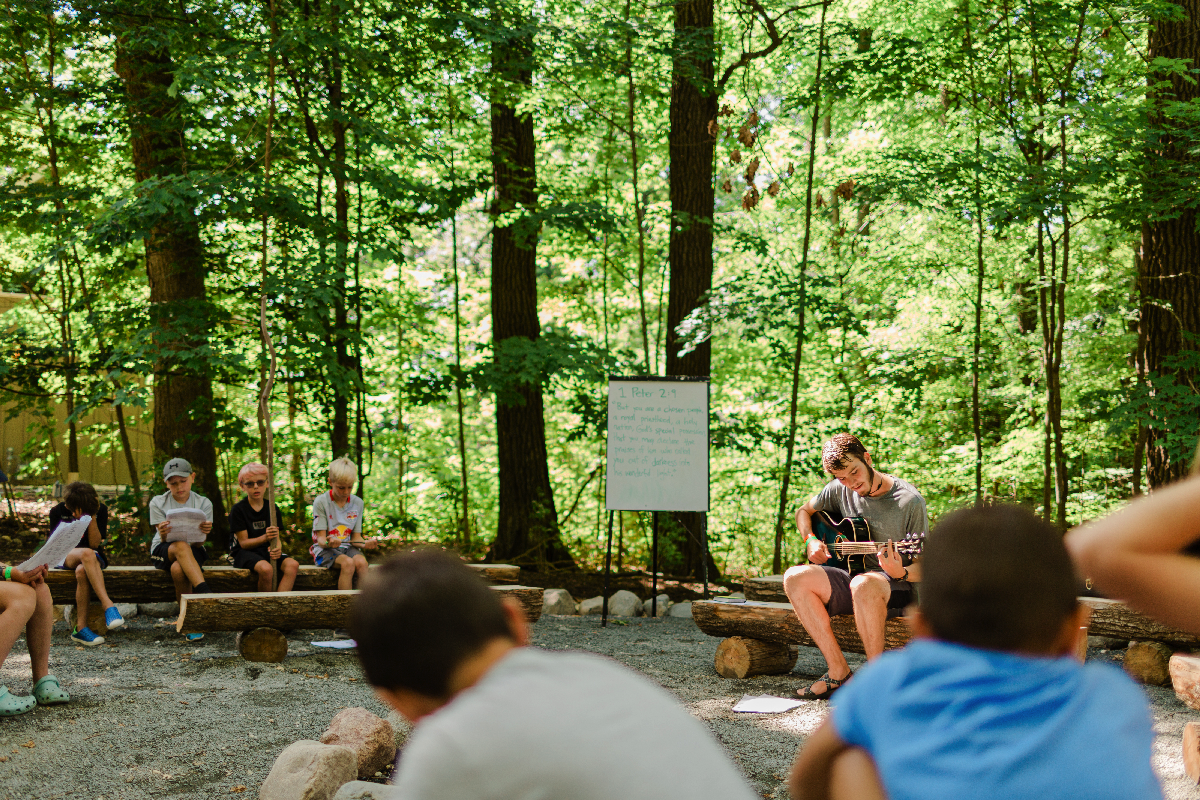 You know when you ask a kid, "How was your day?" And they respond with "Good." And you think, "There has to be more than that!?" It can be hard to answer that question. Sometimes there are too many words, thoughts and emotions inside to give a concise and truthful answer. That is exactly how I feel looking back over the past few months. This was my first summer as program director at Covenant Harbor and it was certainly not the summer I had planned or imagined.
So, how was summer 2020? Good. But it was also sad, scary, hard, joyful and humbling.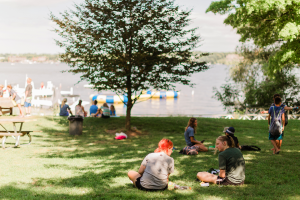 Sad
No overnight camps. Overnight youth camp is the heart of Covenant Harbor's ministry! When the difficult decision was made to cancel overnight programs, we were heartbroken – and still are. Over 50 summer staff had been hired to serve over 1,500 already-registered campers. The new Kishwauketoe Village was nearly ready to welcome campers. Covenant Harbor was on track for a strong summer of ministry. Although we are so thankful to have served campers in six weeks of day programs, the loss of overnight campers is not forgotten. Our camp community continues to think of and pray for the kids who were not able to experience camp this summer.
Scary
We prepared and were confident of the procedures and precautions we took to mitigate exposure, but running any camp program at all involved risk. As our staff worked diligently with public health officials and followed the most current guidelines, the spread of the virus and societal norms continued to change. We made big changes and small adjustments daily to meet and exceed campers' needs and parent expectations, and the latest health recommendations. On several occasions, leadership staff asked aloud, "Do we continue? Is what we're doing enough?" It was not lost on us that each day of camp this summer was a gift.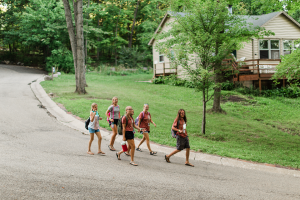 Hard
You would think this summer should have been simpler. Just over 800 kids instead of the typical 3000. One youth program each week instead of four. Thirty summer staff to oversee instead of ninety. If the summer appeared to look "easier" from the outside, it was not! Everything was new. We started from the ground up. Although that was exciting, it was also very difficult.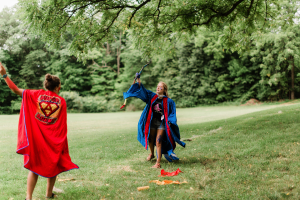 Joyful
Camp is fun! To me, it's not the big moments like banana boating, the giant swing, silly games or even the skate park where the magic of camp happens. For me, it lies in the margin. 
This summer I saw counselors skipping with campers across the front lawn. A squad naming each of the individual carpetballs (Tim was my favorite). Kids climbing through their car windows at drop-off while yelling their counselor's name. Campers praying for one another. Kids from different backgrounds with different abilities and skills playing together and building friendships as if they'd known each other for years. Camp is a place where kids can be kids, no matter where they come from. A place where they are valued, important, seen and heard.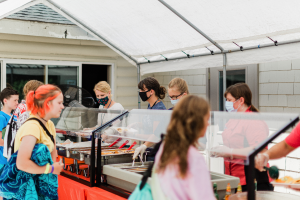 Humbling
I cannot overstate how much of a team effort this summer was. It would have been an impossible feat for our incredible Children's Ministry Coordinator, Kathryn Spencer, and I to do on our own. The entire Covenant Harbor staff was equally invested and made summer possible. 
Our logistics coordinator spent hundreds of hours creating schedules to give kids the maximum camp experience. The guest services and marketing team manned stations at check-out. The development, business and adult education directors served meals. Snake Road staff literally ran campers from their cars to their counselors. Our executive director gave boat rides to every Family Getaway family. Our health director kept us safe, maintained standards, and really loved and cared for our summer staff. An incredible emergency room doctor gave us innumerable hours of expertise. Maintenance staff build handwashing stations all over camp. The food service staff figured out how to feed campers safely and efficiently. The housekeeping team cleaned so many places, so many times! And our incredible summer staff, who basically had no job descriptions, willingly and joyfully served and adapted to whatever was needed. A pastor's family became cheerleaders and role models for our summer staff. Officials from the state, health and fire departments, and insurance agency listened to our plans, gave advice and endorsed our procedures. Board members, friends, alumni staff, camper parents, pastors, faithful supporters and so many more, faithfully covered the summer in prayer and were with us in this endeavor.
I was reminded this summer – more than any other in my ten plus years in full-time camp ministry – that God is in control, and I am not. None of it was possible without the guidance of the Holy Spirit and the protection of the Almighty God! "For people this is impossible, but for God all things are possible." -Matthew 19:26
Good
Yes, this summer was GOOD! Kids and families came and experienced space for life change at Covenant Harbor. Our counselors and staff lived into their call to love kids and share Jesus. Kids heard the message of Jesus through learning about the life of a different person from the Bible each week. Here we are now, more than three weeks after the last campers left, and we have not heard of a positive Covid-19 case for any staff or campers! 
Thank you for continuing to trust and support the ministry of Covenant Harbor. This summer was not what I had imagined it would be, but I am grateful to have played a part in it. So here's to summer 2020 – a good summer – and one we will (all) never forget!
"With God's power working in us, God can do much, much more than anything we can ask or imagine. To him be glory in the church and in Christ Jesus for all time, forever and ever. Amen." – Ephesians 3:20-21
Beth Piccard
Program Director