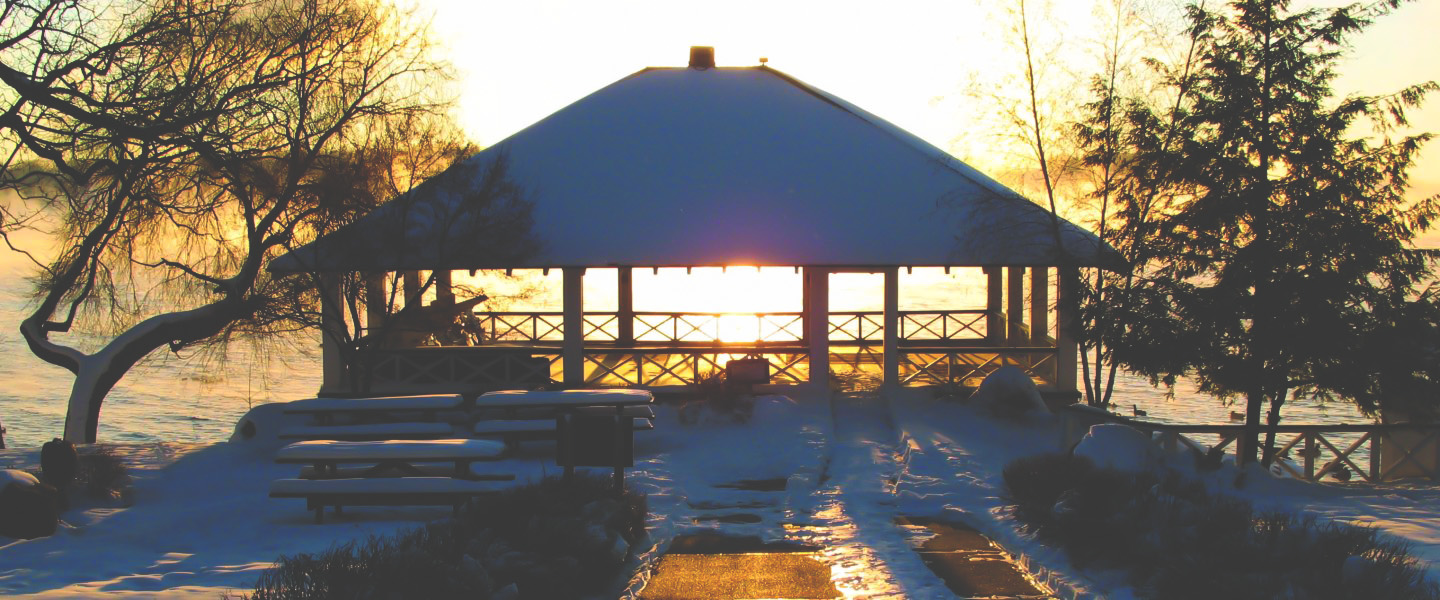 Pick Your Dates
Winter Camp (Grades 3-6)
Dates
Cost
Boy's Availability
Girl's Availability
February 21-23 - Space Is Filling Quickly!
$159
Yes
Yes
Our Winter Camp Grades 3-6 weekend retreat at Covenant Harbor is a great experience for elementary students. This fun and engaging weekend is great for churches seeking a winter camp experience for younger students. Like our teen winter camps, this weekend is planned and executed by our camp staff. We plan out the weekend in detail, book a quality Christian speaker and bring in a great band. It's our goal that students and leaders leave the weekend knowing more about Jesus and are equipped to put what they learned at camp into practice at home.
Students and leaders will enjoy all the great winter camp activities that we have to offer at Covenant Harbor. Those activities include the giant swing, broomball, snow tubing, ice skating and much more! There is something for everyone this weekend.
Each year has a new theme and style to it so that if your church comes for multiple years in a row, the experience doesn't feel the same. We release the winter camp theme details and new additions to the schedule months before the retreat begins. This allows your church to promote this great camp experience to your students. We also provide the marketing and registration materials for the retreat.
Learn more about our age-appropriate programming in the tabs below.
Speaker
| | | |
| --- | --- | --- |
| Speaker for 2020 | From Church/Organization | Worship Band |
| Joy Lawrence | Hinsdale Covenant Church | Neil Gowan and the Anchor Covenant Church Worship Team |
Pricing for Winter Camp 3rd-6th Grade:
The $159 price per student includes meals, lodging, program and all activities except for the Giant Swing, Indoor Climbing Wall and Zipline.  In order for students to tailor their experience to best suit their style, they may add these activities by purchasing a ticket at $5.00 per person/per activity during the weekend.
The $109 price per leader and includes meals, lodging, program and all activities except for the Giant Swing, Indoor Climbing Wall and Zipline.
Please give us a call if you have any questions. We look forward to serving you and your church this winter!
Theme
Winter Camp 2020 theme is RELENTLESS!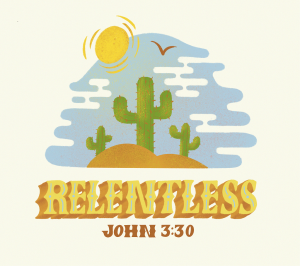 John 3:30, "He must increase; I must decrease"
We are going to dive into the life of John the Baptist and his relentless devotion to Jesus Christ. We hope to see you this winter!
Registration Process
Registration for Winter Camp Grades 3-6 is now open and includes a few steps:
1) Download a registration form from our website. Fill out the necessary information and mail or fax it in or email it to our registrar, Jane, with a deposit to reserve space. Space will be reserved based on the numbers provided for church attendance. Registration will be handled on a first-come, first-served basis. Confirmation will be emailed to confirm details as you register.
2) Detailed directions and information on the following steps of registration will be emailed to you after your church is registered.
3) Distribute flyers and communicate to parents and adult leaders how to register their student or adult leader through the Covenant Harbor online registration.
4) Our registrar, Jane, will communicate with you regularly regarding who has registered from your church.
5) 4 weeks before your retreat is your last chance to change your total number. Please email Jane to confirm the total number of students and adult leaders at that time.  Then we will email you an invoice showing the balance due by your church (or money that we need to send you).​
6) 2 weeks before your retreat the following 3 things are due:
– Your full payment (payment by check is preferred).
– Your gender breakdowns and a list of the adult leaders and students coming with your church. Please email Jane the total number of each gender of adult leaders and of students along with a list of who those individuals are so that we can compare that to the actual registrations submitted.​​
– All student and adult leader online registrations (PLEASE encourage parents and adult leaders to submit them much earlier than that, preferably 4 weeks in advance).
Registration Policies
Payment: A non-refundable deposit is due when you register in order to reserve your spaces. Full payment is due 2 weeks before your weekend. Retreats fill on a first-come, first-served basis.
Housing: Churches will be housed based on availability and will likely share housing with other churches.
Leaders: Churches must bring at least one adult leader for each 6-8 students of each gender. All adult leaders must be 18 years old or older.
Health Information/Health Release Form:  Please note:  Students attending winter camps with church groups are under the care and supervision of the youth pastors and adult leaders from the church registering the students to attend the winter camp.  Should students need medications or medical attention while at the winter camp, it will be the church leaders' responsibility to care for the student. Your church will need to be sure you have permission and information to provide medical attention for your students.  If you don't already have a form your church uses for this, feel free to contact Jane, our Program Registrar, for a form you can use.
The Wisconsin Department of Agriculture, Trade and Consumer Protection mandates that records be kept of all medications and treatments administered for youth under age 18.  It is the responsibility of the group leader to ensure these records are kept for youth staying overnight without a parent.  Any treatment and medication administered must be under the supervision of an adult leader provided by the church group that is certified in first aid/CPR or higher.  Upon arrival, Covenant Harbor can provide further instruction and a free Medication and Treatment Log to make record keeping as easy as possible.  If you have any questions, contact Eric, our Associate Director.
Cancellation:  Churches are responsible to pay in full for the final number of students and adult leaders listed on the final invoice (based on the number you provide 4 weeks before the retreat).  Churches can replace a non-attending student with a new student of the same gender at any time without penalty, so long as the cancellation is communicated to Covenant Harbor and the new registration is submitted online in a timely fashion.  Churches can replace a non-attending student with a new student of another gender if space allows.  If space is not available for the new student of a different gender, the church is still responsible to pay for the non-attending student.​
​Cancellations should be communicated to the church leader first, and then you should inform our program registrar immediately. Generally, cancellations made more than 4 weeks before the event will receive a full refund minus a $15 processing fee per person. Cancellations made less than 4 weeks before the event will receive no refund. Exceptions may be made: 1) for medical reasons, when a doctor's verification is presented prior to the start of camp; 2) when a non-attending student can be replaced with another student. Exceptions are not guaranteed.
Before Camp
Arrival and Departure
Winter Camp will officially start between 8 and 9 pm Friday night. Please arrive between 6:30 and 7:30 to allow time to check-in, move in and attend a leaders meeting. Winter Camp will wrap up around 11 am Sunday morning. Please schedule your return to church to allow you to fully participate in Sunday morning events at Winter Camp.
Pre-Retreat Communication
After registering, your church leader will receive a confirmation email detailing the next steps. As the weekend draws near, specific details will be sent out via email or Facebook. Please pass on all information to all adult leaders.
What to Bring
The winter weather provides lots of opportunities for outdoor activities. Please be prepared for the weather. All winter housing units are heated and linens are not provided. Students may want to bring $10-$30 for snacks and camp merchandise at the camp store as well as to purchase tickets for the Giant Swing, Indoor Climbing Wall and Zipline ($5 per person/per activity).
Here's a suggested packing list:
sleeping bag
pillow
towel
flashlight
Bible
toiletries
boots
winter jacket
gloves
winter hat 
What Not to Bring
Do not bring cell phones or any pets, electronic devices (including tablets, game systems or iPods), personal sports equipment, firearms, weapons of any kind, fireworks, tobacco, alcohol or drugs.
| | |
| --- | --- |
| | ***Please note that peanuts/tree-nuts or peanut/tree-nut products are not allowed. |
Winter Camp Activities
The lake may be frozen but there is plenty to do here at Covenant Harbor this Winter!  Feel free to contact us with specific winter activity questions.
Outdoor Options
Broomball- Play this hockey-like game with a few friends or your entire youth group.
Campfire- Hang out and warm up around the fire with friends and roast marshmallows for s'mores.
Camp Games- Every year we provide fun and different camp games we've either invented or re-invented for your enjoyment.
Carpetball- This traditional camp game takes on a whole new set of challenges when snow and ice are introduced to it.
Ice Skating- We'll clear some ice down on the lake and you can show us your best olympic gold medal moves.  Or take this opportunity to learn how.
Sledding- Our summer mountain boarding hill makes for a great sledding hill in the winter time.  Yay snow!
Tubing- Hop on one of camp's tubes and fly down hill, through the woods, on our tubing run.  It's sure to get your heart racing.
Indoor Options
Arts and Crafts- A great way to bond with friends and create a token to remember your winter experience at camp.
Board/Card Games– A great opportunity to warm up, have fun and spend time with friends.
Bounce Castle- You're never too old (or too young) to enjoy a bounce castle with a slide.
Camp Store- Buy a Covenant Harbor sweatshirt or just grab a quick snack, located in the lower level of the activity center.
Game Room- Hang out on the couch and chill, play some foosball, or challenge your friends to a pop-a-shot contest.  Also located in the lower level of the activity center.
Open Gym- Take advantage of our basketball hoops or volleyball nets to enjoy some indoor physical activities.
Indoor Climbing Wall- Our indoor climbing wall can handle several harnessed climbers at a time and you don't even need to wear a coat.