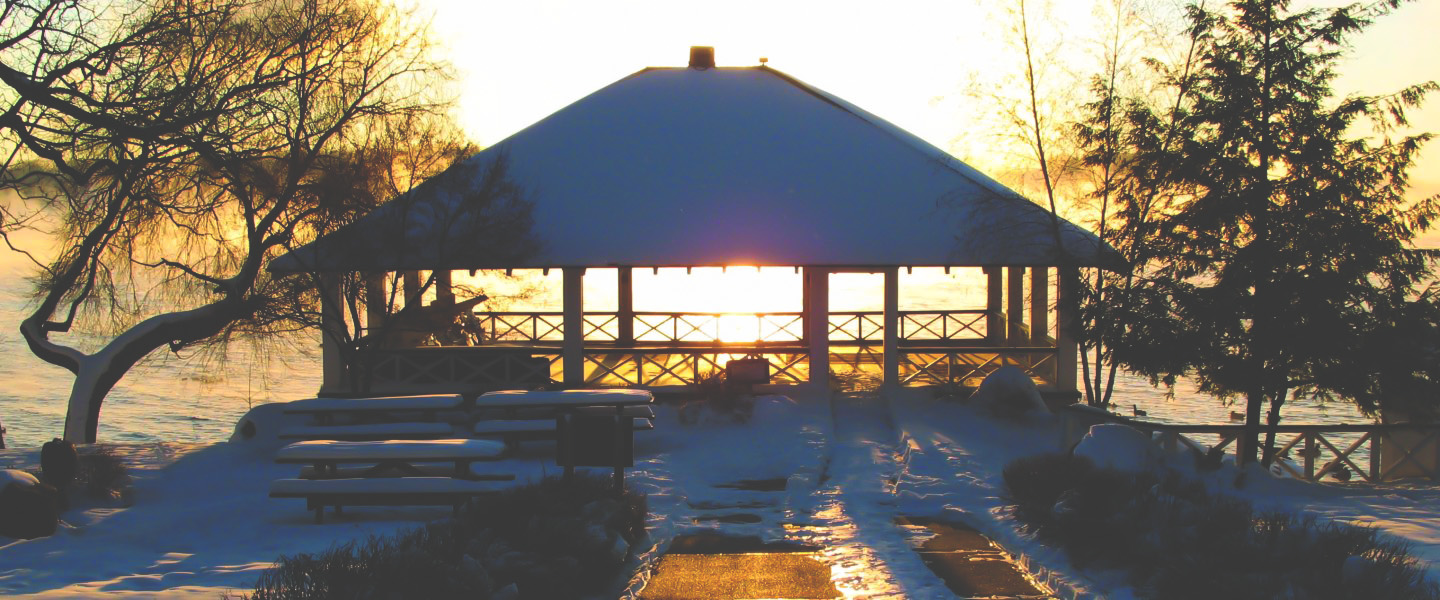 Pick Your Dates
Grades 3-6
| | | |
| --- | --- | --- |
| Date | Price | Church Availability  |
| January 14-16, 2022 | $169 | Yes |
| February 18-20, 2022 | $169 | Yes |
Winter Camp
Winter Camp for grades 3-6th gives elementary students the opportunity to have a fun and engaging weekend designed for younger students specifically. Just like our Jr. and Sr. High Winter Camps, this weekend includes all the details of activities, food, lodging and the Christian speaker and worship leaders. Our goal is for students and leaders to leave the weekend knowing more about Jesus and feeling more connected to each other in community.
Winter Camp 2022 Poster
Learn more about our age-appropriate programming in the tabs below.
Theme and Speakers
We are excited to share with you our 2022 theme!
Panoramic: 2 Corinthians 4:18, "We set our eyes not on what we see but on what we cannot see. What we see will last only a short time, but what we cannot see will last forever." 
Across the world, people get to see and experience awe-inspiring surroundings. Incredible architecture and natural wonders captivate our attention. 
From where we stand in space and time, we see just a tiny portion of the story, but God has a panoramic view – His wide lens captures the complete picture of all things. Because of this, we don't focus on the limitations of what we can see, but on the eternal God whose perspective we cannot always see.
Join us for Winter Camp 2022 as we travel through Scripture together and explore what it means to set our eyes on God.
Schedule
Kids Weekends Basic Schedule for Website
Friday
6:30pm: Arrival & Move In
Evening Activities
8:15pm: Whole Group Session with worship & teaching
Small Group Debrief
10pm: Quiet Hours and Lights Out
Saturday
Breakfast
Whole group worship & teaching
Sacred spaces
Small Group Debrief
Whole Group Game
Lunch
Free Time
Whole Group Activity
Dinner
Whole Group Session with worship & teaching
Small Group Debrief
Campfire
10pm: Quiet Hours and Lights Out
Sunday
Breakfast
Whole Group Session with worship & sending
11am: Departure
Pricing
Winter Camp 2022 Pricing:
$169 per Student
$119 per Leader
What to bring
Winter Camp Pack List
Clothing
Pants, shirts, underwear, socks

Sweatshirts

Sneakers

Warm winter coat

Snow pants

Mittens/gloves

Winter hat

Snow boots

Pajamas
Cabin
Sleeping bag

Pillow

Towel

Toiletries
Miscellaneous
Bible

Notebook

Pen

Face masks

Water bottle
Optional
Flashlight

Camera

Snacks (no nut products)
***Covenant Harbor cares deeply about creating a space where everyone feels welcome, safe, and accepted. In order to help everyone feel at ease and enjoy the weekend together, please do not bring clothing or other items that could cause discomfort or division, including references to political or social issues. Thank you!
Registration
Registration for churches is now open!
If you have any questions feel free to call us at (262) 248-3600 or email us.
*Registration for students will open in the fall.
Registration for Winter Camp JR/SR High includes a few steps:
Choose your weekend(s). Prayerfully consider which available weekend is the best for your church.

Register with Covenant Harbor as soon as you have made a decision about your Winter Camp weekend. Download a Church Registration Form from our website. Fill out the necessary information and mail or fax it in or email it to our registrar, Jane, with a deposit to reserve space in the weekend of your choice. Space will be given based on the numbers provided for church attendance. Registration will be handled on a first-come, first-served basis. Confirmation will be emailed to confirm dates and details as you register.
Detailed directions and information on the following steps of registration will be emailed to you after your church is registered.
Communicate to parents and adult leaders how to register their student or adult leader through the Covenant Harbor online registration.
Our registrar, Jane, will communicate with you regularly regarding who has registered from your church.
4 weeks before your retreat is your last chance to change your total number. Please email Jane to confirm the total number of students and adult leaders at that time.  Then we will email you an invoice showing the balance due by your church (or money that we need to send you).​
2 weeks before your retreat the following 3 things are due:
Your full payment (payment by check is preferred).
Your gender breakdowns along with a list of the adult leaders and students coming with your church.  Please email Jane the total number of each gender of adult leaders and of students along with a list of who those individuals are so that we can compare that to the actual registrations submitted.
All student and adult leader online registrations (PLEASE encourage parents and adult leaders to submit them much earlier than that, preferably 4 weeks in advance).
Registration Policies
Payment: A non-refundable deposit is due when you register in order to reserve your spaces. Full payment is due 2 weeks before your weekend. Winter camps fill on a first-come, first-served basis.
Adult Leaders: Churches must bring at least one adult leader for each 6-8 students of each gender. All adult leaders must be 18 years old or older.
Health Information/Health Release Form:  Please note: Students attending winter camps with church groups are under the care and supervision of the youth pastors and adult leaders from the church registering the students to attend the winter camp. Should students need medications or medical attention while at the winter camp, it will be the church leaders' responsibility to care for the student. Your church will need to be sure you have permission and information to provide medical attention for your students. If you don't already have a form your church uses for this, feel free to contact Jane, our Program Registrar, for a form you can use.
The Wisconsin Department of Agriculture, Trade and Consumer Protection mandates that records be kept of all medications and treatments administered for youth under age 18.  It is the responsibility of the group leader to ensure these records are kept for youth staying overnight without a parent.  Any treatment and medication administered must be under the supervision of an adult leader provided by the church group that is certified in first aid/CPR or higher.  Upon arrival, Covenant Harbor can provide further instruction and a free Medication and Treatment Log to make record keeping as easy as possible.  If you have any questions, contact Beth, our Program Director.
Cancellation:  Churches are responsible to pay in full for the final number of students and adult leaders listed on the final invoice (based on the number you provide 4 weeks before the retreat).  Churches can replace a non-attending student with a new student of the same gender at any time without penalty, so long as the cancellation is communicated to Covenant Harbor and the new registration is submitted online in a timely fashion.  Churches can replace a non-attending student with a new student of another gender if space allows.  If space is not available for the new student of a different gender, the church is still responsible to pay for the non-attending student.​
​Cancellations should be communicated to the church leader first, and then you should inform our Program Registrar at Covenant Harbor immediately.  Generally, cancellations made more than 4 weeks before the event will receive a full refund minus a $15 processing fee per person. Cancellations made less than 4 weeks before the event will receive no refund. Exceptions may be made: 1) Medical cancellations at any time (including for COVID-19 exposure or illness or a related concern), will result in a full refund minus a $15 processing fee. 2) when a non-attending student can be replaced with another student. Exceptions are not guaranteed.
Special Note: In the event of a full camp cancellation by Covenant Harbor, all registered churches will be eligible to transfer all payments to 2023, receive a full refund, or turn their payments into a donation.
Health and Safety
Health and Safety for Winter Camp 2022
Covenant Harbor's health and safety guidelines about Covid-19 are to mitigate exposure between church groups. We see our role as maintaining standards in common spaces, activities and areas. Each group will have the flexibility to choose how controlled they would like to be in their own spaces and with their own students. Winter Camp is a time to come together! We want to create a space for all to feel welcome and safe!
Housing
Cabin bunk rooms will not be shared between churches. Although there are several housing units that have shared bathrooms between bunk rooms, Covenant Harbor will make every effort to keep bathrooms private by church group as well.
Churches will be given separate bunk rooms and bathrooms for guys and girls, but when possible, they will be connected by a lounge/meeting room. This shared space between guys and girls will act as the church's private space that can only be used by them. With that, masking policies within that common lounge space are at the discretion of the leader.
Health Screenings
We encourage each church group to do a wellness check of each student and leader BEFORE they get in a vehicle to come to Covenant Harbor. Please contact our registrar if you would like a form.
Face Masks
Face masks will be required while indoors in spaces shared by multiple groups. This includes chapel sessions, while going through the meal line and at any indoor activity. Masking in individual cabin rooms and in your church's private meeting space is up to the decision of the church leader.
Meals
Meals will have assigned, staggered times to create more open space in the Lodge dining room. Tables will be assigned by church group. Masks will be required while walking through the Lodge and going through buffet lines. Once at your church's assigned table, masks can be removed for eating (and face making).
Questions?
We would love to hear your concerns or questions. We look forward to partnering with your ministry and creating an experience  your students will love, their parents will be confident in and you will be supported through. If you'd like to see a draft schedule or have any questions, please feel free to contact our Program Direction, Beth Piccard.
It is truly a privilege to serve you and your students.