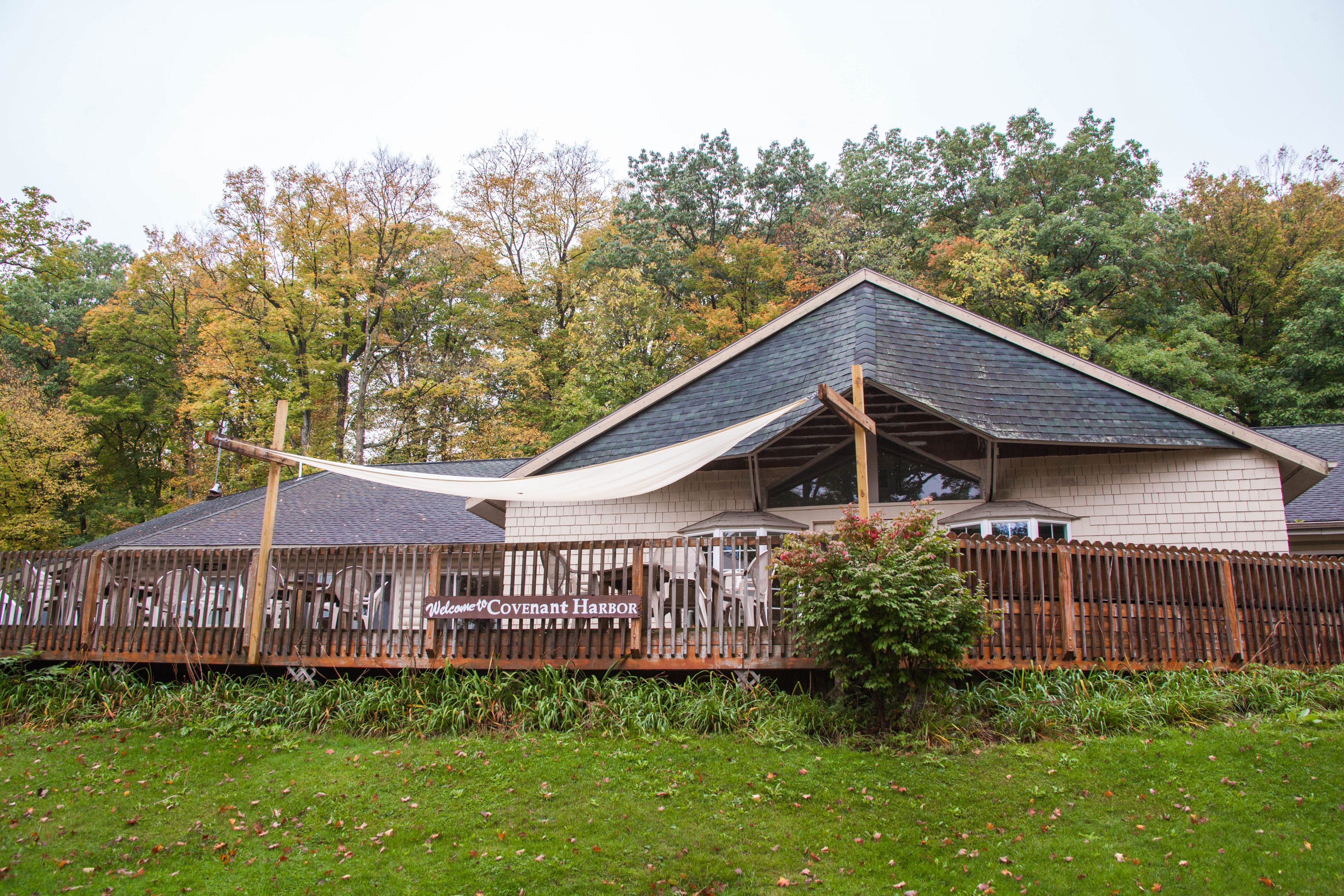 Lodge
This lodging option provides perfect views of Geneva Lake and is closest to all our water activities!
Centrally located and near the lake, the Lodge can accommodate up to 52 guests in six rooms split into two wings.  It is ideal for any type of group. These wings flank the dining hall making for easy access to meals. This building is ADA accessible.
For our own programmed summer camps, this building breaks down into six individual cabins with seven to nine campers and one counselor in each one.
More Details About The Lodge
Layout of The Lodge
Wondering about the layout of the housing in the Lodge? We got you covered! Click the button below to access the layout.