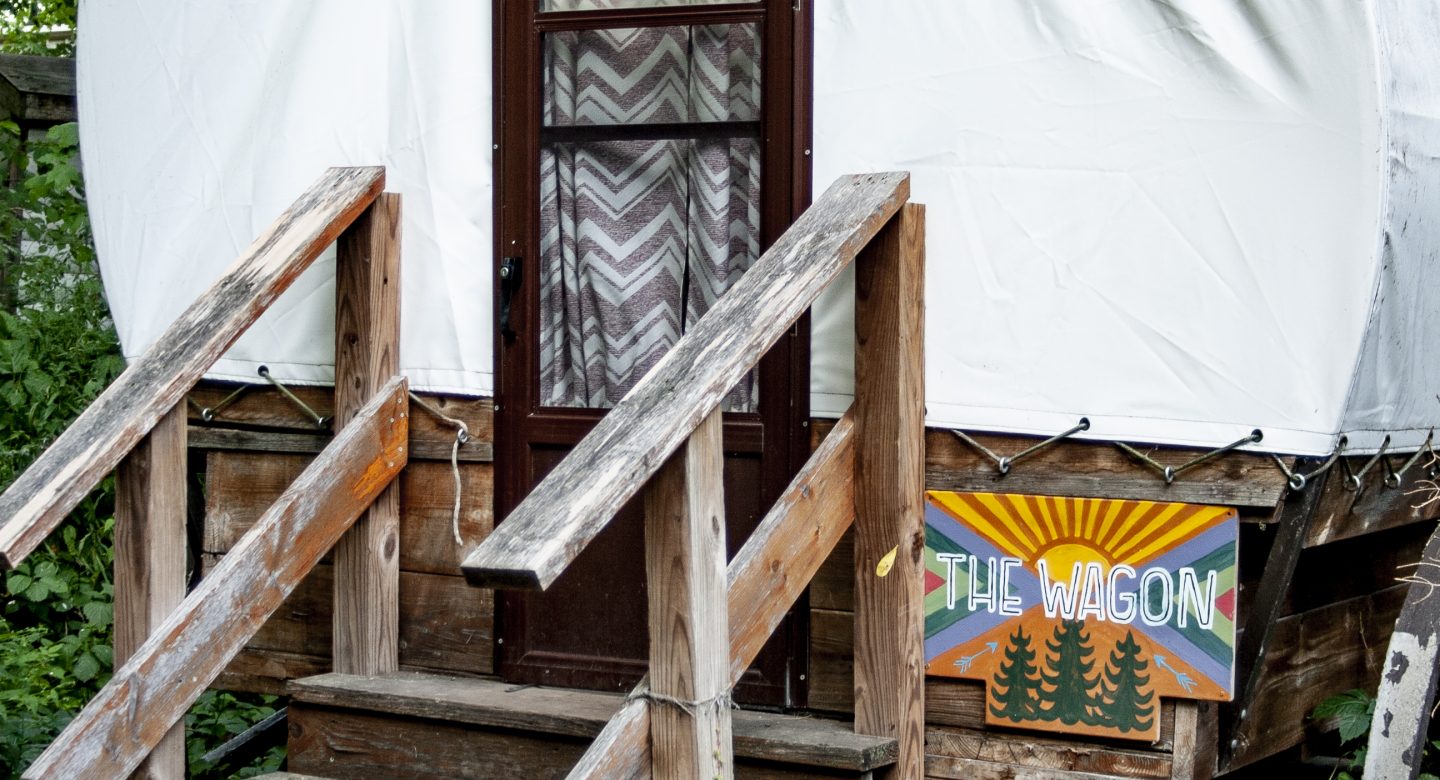 Kishwauketoe
We affectionately call this lodging style "Kish" for short. If being secluded is ideal for you and your group then this is the place to be!
An economical option offering a traditional camp experience, Kishwauketoe can accommodate up to 49 guests. Seasonal use recommended; space heaters available; bath house nearby.
For our own programmed summer camps, this housing breaks down into four individual cabins with eight to nine campers and one counselor in each one. The Tree House is one cabin that accommodates eight campers and one counselor. The Covered Wagon is one cabin that accommodates five campers and one counselor.
More Details About Kish
Housing Layout of Kish
Wondering about the layout of the housing for Kishwauketoe? We got you covered! Click the button below to access the layout.