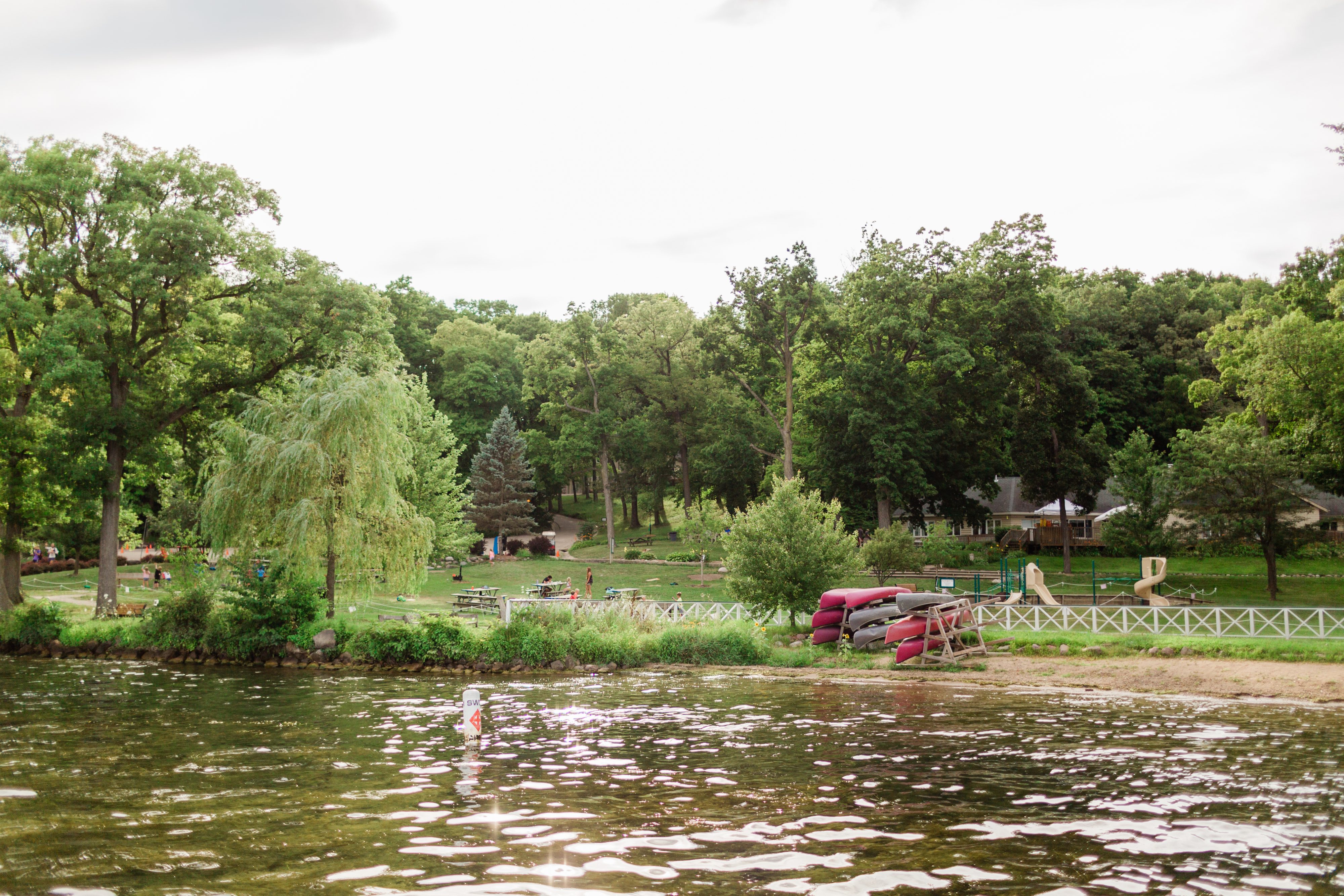 Information for Family Weekend
We are so excited to have your family here July 2-5! Thank you for deciding to spend your Independence Day Weekend at Covenant Harbor. Below you'll find a lot of information to help you and your family prepare for your weekend at camp.
Our Mission
Covenant Harbor draws people from their routines into opportunities to enjoy creation, recreation and relationships so that all will experience God through Jesus Christ.
The goals of our summer camp programs are to love kids and share Jesus. We work hard to:
Let kids be kids, and let adults be kids too
Open to and value who each camper and family are
Very focused on the health and safety of each camper and family
Build and foster healthy relationships among guests and staff
Willing to serve our guests
Create positive, life-long memories
Teach the truth of the Bible
Allow opportunities to respond to God
Encourage every camper and family to grow in their relationship with Jesus
Have fun together!
Family Weekend: We care a LOT about offering the best possible experience for our campers and you, our family campers. We want to provide plenty of opportunities for your family to be at camp with excellent and unique experiences. We know that every family is different. Our Family Weekend is for all kinds of families including aunts, uncles, grandparents, neighbors, and friends. 
Some activities will be available for your family, but much of your week's experience will be up to your family. We encourage you to bring your own deck of cards, board games, and friendship bracelet string to play with while you are here. Our staff would love to give you more ideas on what to do, but we hope that you can take this time to intentionally build relationships with each other while enjoying the basics of camp. 
Family Weekend Expectations: Our hope is that every family has a life-changing experience at Covenant Harbor. We want families to have fun, grow together, and learn more about Jesus. When your family first arrives at camp we will go over more rules and expectations, but we want to set you up to succeed before you even arrive. Here's a brief summary of what we expect of families at Covenant Harbor: 
Respect Each Other – Make friends at camp by saying and doing kind things and by standing up for each other. Follow the code of conduct –

There is no fighting at camp, no bullying at camp, and no hate speech at camp.

Also, respect each other's privacy. 

Respect Camp – Keep camp clean and leave things the way you found them.

Respect the Staff – We're here because we care about you. Make sure to listen to them. 
Any individual or family who feels unsafe or threatened should talk to a member of our staff immediately, so that the situation can be dealt with in a timely manner. 
Check-In and Check-Out
Prior to Check-In 
Make sure to log into your registration account to finalize any details and finalize your family's health forms. 
Check-in will begin on Saturday from 3-4 pm. Check-in is a drive through process where your family will not need to leave the car during the stations. You will be greeted by staff and guided through various check-in stations to find out what cabin your family will be staying in and confirm other details about your registration. Upon arrival, you will be asked to fill out a "Health Today" questionnaire for each member of your family staying at camp in order to help keep all camp guests and staff safe and healthy.
After following our check-in stations, your family will move in to your assigned lodging. Dinner will be served at the Lodge at 5:30 pm.
Check-out will be on Tuesday morning. Tuesday breakfast will be served from the Lodge as usual and we ask that you depart from camp grounds no later than 9am so we can prepare for the next batch of campers to arrive that afternoon.
Packing List
Clothes
Underwear

Socks 

Shorts 

T-shirts/tops 

Pants/jeans 

Swimsuits 

Jackets/sweatshirts

Raincoat/poncho

Pajamas 

Closed-toed shoes
Bedding 
Blankets and sheets or sleeping bag

Pillow and pillow case
Other 
Bible 

Pen/pencil 

Paper/notebook 

Flashlight (and maybe some extra batteries) 

Toiletry items (soap, shampoo, deodorant, toothpaste, toothbrush, etc.)

Towels (bath and swimming)

Medications 

Games and activities like board games, cards and friendship bracelet string
Optional 
Camera 

Small fan (battery operated is preferred) 

Water shoes 

Snacks (must be in sealed containers; no nut products, please!) 

Wash cloths

Laundry bag

Sunscreen and insect repellent 

Water bottle 

Stationery/stamps

Cell Phones and electronic devices
What not to bring 
Pets 

Weapons of any kind or ammunition

Fireworks or candles

Tobacco, Alcohol, and Drugs 

Nut products of any kind
Packing Tips 
We play hard at camp. Only bring things to camp that you wouldn't mind getting dirty, stained or possibly lost. 

We desire for all campers to feel comfortable while at camp. For that reason, we ask that campers and our staff dress modestly.

Our adventure activities require closed-toed shoes and longer shorts or pants.
As a reminder, we ask that families bring swimsuits that cover the appropriate areas and can be worn during high energy activities like jumping and boating. For that reason, a one

piece for girls and women and trunks for boys and men are recommended. Additionally, shirts, shorts and shoes must be worn at all times outside of the waterfront area.
Schedule and Activities
Saturday:
Arrival and Move In (3:00pm)
Dinner (about 5:30pm)
Waterfront Open
Evening Session and Orientation
Opening Camp Fire
Sunday:
Early Morning Activities
Family Devotional Time
Breakfast (about 8:00am)
Worship at the Tent with Anchor Covenant
Lunch (about 12:30pm)
Waterfront Open
Dinner (about 5:30pm)
Evening Session
Family Picnic
Monday:
Early Morning Activities
Family Devotional Time
Breakfast (about 8:00am)
Snake Road Adventure Center Activities
Lunch (about 12:30pm)
Waterfront Open
Dinner (about 5:30pm)
Evening Session
Enjoy the Fireworks in the Area!
Tuesday:
Early Morning Activities
Family Devotional Time
Breakfast (about 8:00am)
Departure and leave grounds by 9:30am
Early Morning Activities include paddle boarding, water skiing or wake boarding. Every participant will be required to sign up in advance for a spot on the boat each morning. Paddle boarding is $5 per person and water skiing/wake boarding are $10 per person for 1 hour of boating time with five other people.
The waterfront is open every day from 1-5pm. This includes the shallow and deep end swim areas as well as either the water trampolines, rope swing or another swimming activity.
Snake Road Adventure Center activities on Monday morning will require a sign up in advance but are free of cost. These activities will include the high ropes course, climbing tower, and giant swing.
The Family Picnic on Sunday evening is a classic family picnic party! We will cook out, play picnic games like three legged races, egg and spoon races, and more! Bring close you feel comfortable playing in and maybe some matching team outfits!
More information will be given upon arrival including sign ups.
Questions?