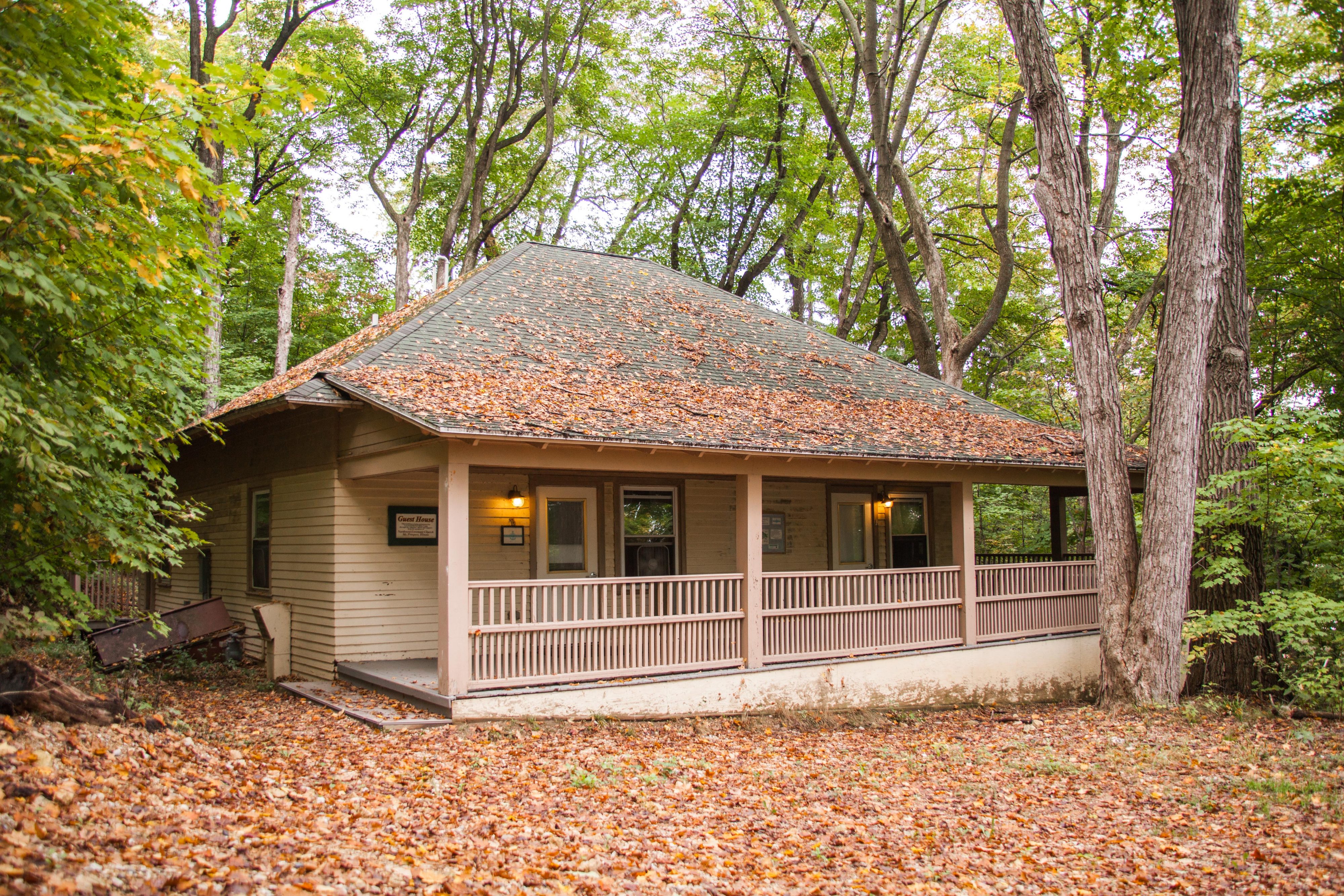 Guest House
This small but perfect lodging option provides smaller groups an experience that is unique and quiet.
Tucked into the woods with a wrap-around porch, the Guest House accommodates 24 guests in two rooms with 12 beds in each making this a fitting cabin for any type of group. Each room has a bathroom and shower area along with air-conditioning.
For our own programmed summer camps, this building breaks down into two individual cabins with 12 campers and two counselors in each one.
More Details About The Guest House
Layout of Guest House
Wondering about the layout of the housing in the Guest House? We got you covered! Click the button below to access the layout.