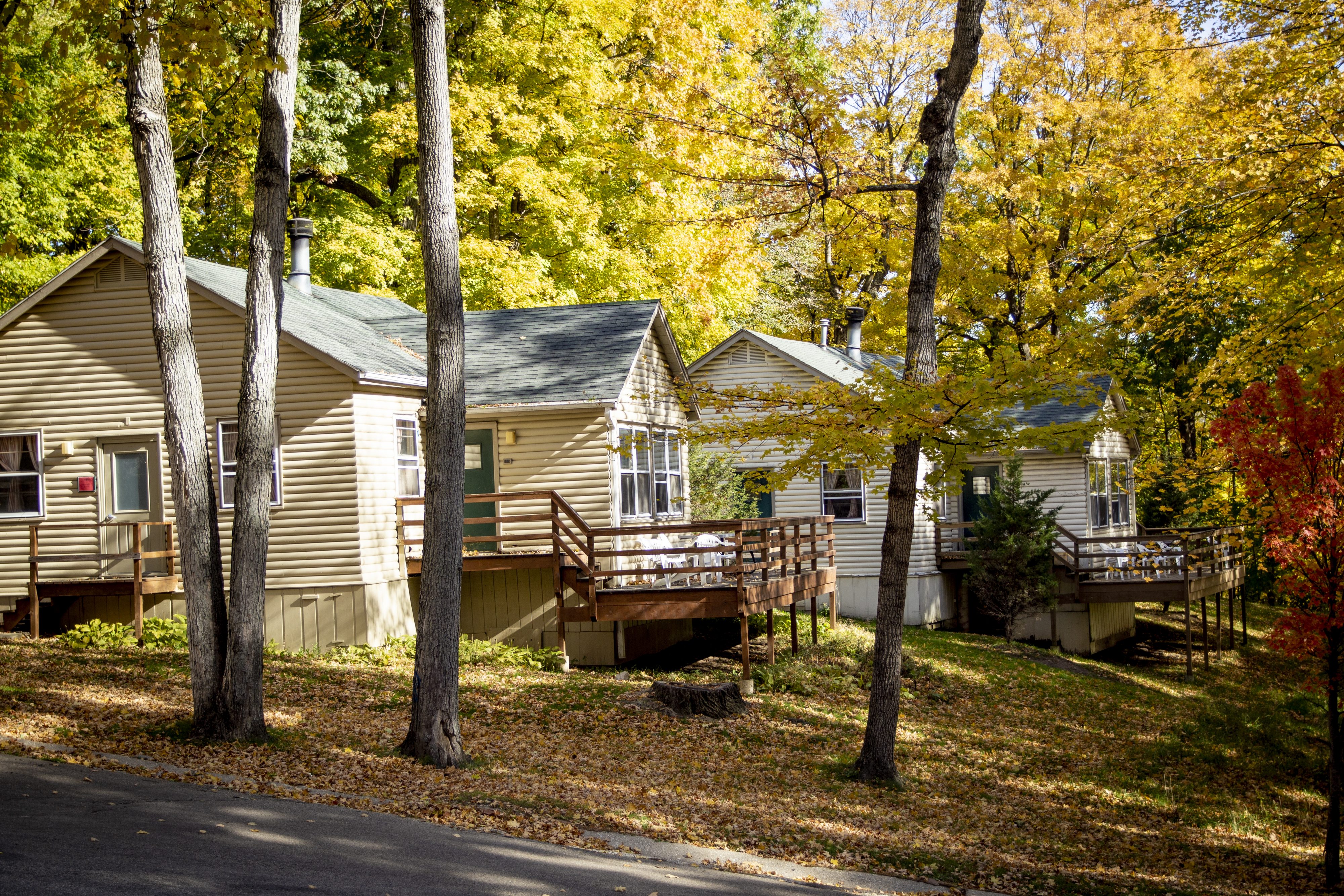 Triplet Cabins
These three similar cabins provide a unique experience where your family can take in the great views of Geneva Lake right from your front porch.
Triplets
Three identical, centrally located cabins accommodate up to 20 guests with 10 people per sleeping room. A center lounge area between the sleeping rooms is an ideal for your family living room complete with a fireplace and couches. Each sleeping area has its own bathroom and shower area. Each family will have the entire sole use of both sleeping rooms in your Triplet. These buildings have a large desk with a table that provides a great view of Geneva Lake.
Learn More about Our Triplet Cabins
Amenities
Amenities: 
10 bunk beds, 5 in each sleeping area 

2 bathrooms, 1 in each sleeping area and includes a shower, toilet and sink 

1 lounge area with couches and fire place 

1 porch with table
Extras: 
Coffee maker, mini fridge and microwave are available upon request. Contact us if you are interested for availability and pricing.
Pricing
Weekend Rate: $219 per night 
Weekday Rate: $199 per night 
No hidden fees or taxes will be added on.
Discounts
Extended Stays: Discounts will be added on for additional nights. 
3rd night: $25 off 

4th night: $50 off

5th night: $100 off

6th night: free 
Bring a Family Discount: If you and another family both come during the same month and rent different cabins, you each will receive $50 off your total cabin rental fees. 
Covenant Family Discount: If your family is apart of an Evangelical Covenant Church, you can receive $50 off your total cabin rental fees.
All discounts can be combined to save even more!