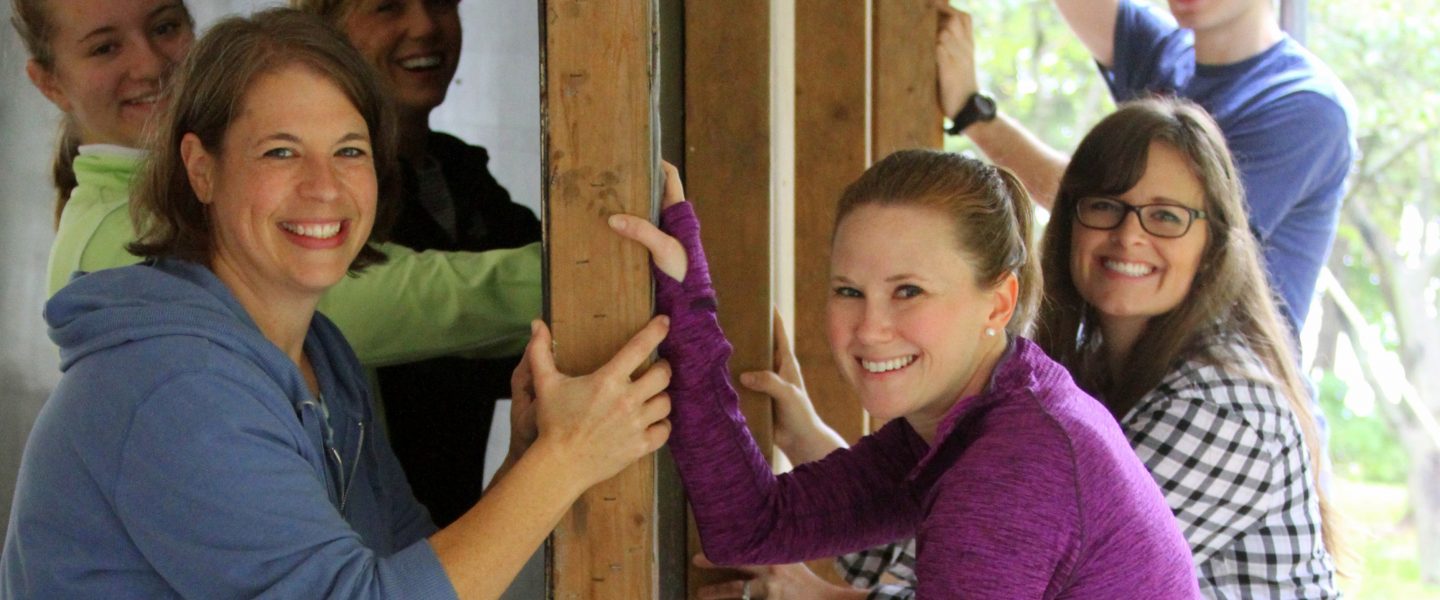 believe.love.serve.
Help us get ready for the upcoming camp season. Pick up a paint brush, prep buildings for winter – every little bit helps!
Your volunteer hands have been so appreciated and have helped keep camp running this year – and there are still more work projects to be done! Join us September 18 where we will focus primarily on tearing down the waterfront and transitioning camp from summer to winter.
Limited overnight housing is available and only a bagged lunch will be provided (no breakfast).  No childcare will be available.
Please Note: Participants under age 18 must be accompanied by a parent/guardian or another adult (if attending with a church group) who is responsible for their care.
Work projects begin promptly at 9:00 am on Saturday and continue, with snack breaks, until 4:00 pm. We are flexible, though – if you want to come up on Friday afternoon for a few hours as well or if you can't make it until later Saturday morning, please let us know. We would still love to have you join us!
Bring your family, your friends, your small group, youth group or your whole church!
More Opportunities to Serve at Camp
Volunteering
Help sustain camping ministry by volunteering your time and talents! Learn more about how to volunteer below.