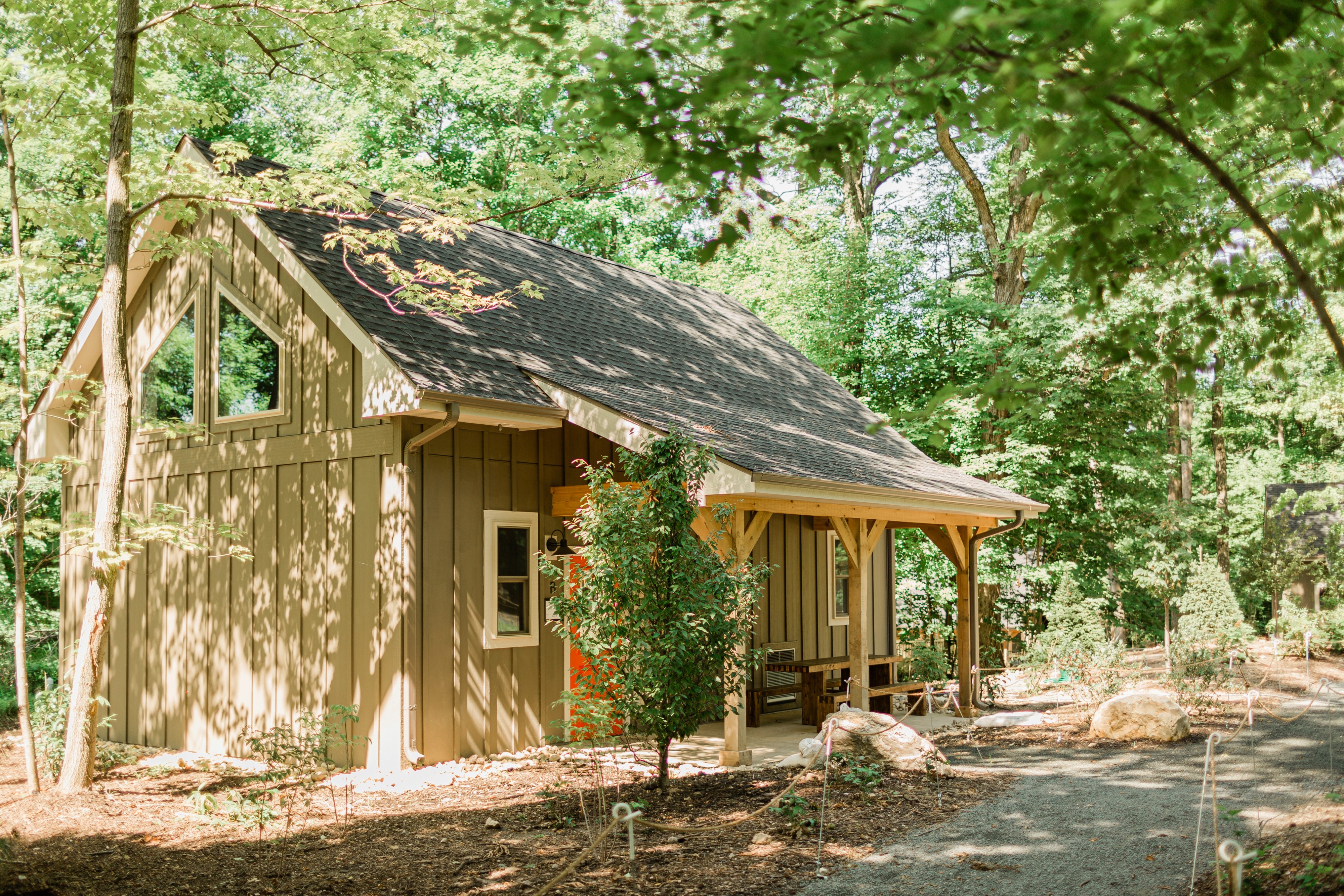 Covenant Harbor Family Getaways
Overnight stays are available through February 28, 2021.
Make Covenant Harbor your home away from home!
Join us this year for a chance to get away from your routines and experience these brand new opportunities to stay, work, and play at camp. Our Family Getaways are a unique program and created with the needs of our individual families in mind.
Overnight Stays at Camp
Located on 52 acres in Lake Geneva Wisconsin, Covenant Harbor has a variety of unique lodging available for your family to spend a night, a weekend, a week or more here. Take a break from your new normal and create a family experience that is perfect for you.
Overnight Stays at Camp
Learn more about Family Getaway Options below!
Family Getaway Expectations
We are so thrilled you are choosing to participate in a Family Getaway experience at Covenant Harbor! Below you will find a lot of information to help you and your family prepare for a safe and fun experience at camp. Make sure to thoroughly read all of this information!
Respect Each Other – Make friends at camp by saying and doing kind things and by standing up for each other. Follow the code of conduct – There is no fighting at camp, no bullying at camp, and no hate speech at camp. Also, respect each other's privacy.
Respect Camp – Keep camp clean and leave things the way you found them.
Respect the Staff – We're here because we care about you. Make sure to listen to them.
Any individual or family who feels unsafe or threatened should talk to a member of our staff immediately, so that the situation can be dealt with in a timely manner.
Camp Rules – Know and follow these important rules:
Adults are responsible for supervision of children at all times. You are also responsible for your own medical care when onsite – 

If staying overnight, in consideration of others, quiet hours are 11pm – 7am. Outdoor amplified noise curfew is 9pm.

No running, biking, skateboarding, rollerblading, etc. down the Big Hill (or any hill at camp!).

Wear shoes at all times, unless you are at the waterfront or in your lodging. Specific adventure activities also require close toe shoes and longer shorts or pants.

We desire for all guests to feel comfortable while at camp. For that reason, we ask that guests and staff dress modestly. Except when at the waterfront, please wear a shirt and shorts at all times.
Prohibited Items – Camp does not allow the following: pets, weapons of any kind or ammunition, fireworks or candles, tobacco, alcohol, drugs, or nut products of any kind.
Health and Safety
Health and safety have always been Covenant Harbor's number one concern. The ongoing Covid-19 pandemic has brought additional challenges and changes to not only camp but to the rest of the world. With that being said, we remain committed to upholding Federal and State Mandates and the CDC, State and Local Health Officials throughout all we do, and you, as our guests, have a part in keeping camp, staff, guests and others safe. 
Ongoing Wellness – As part of the registration process, you completed a Health Screening Form. Upon arrival to camp, our staff will verbally confirm that nothing has changed on that form. During your stay, we recommend that you continue to monitor your own health and temperature. If you would change your answer to 'yes' to any of the health screening questions or have a temperature above 100.2 F, we ask you return home immediately for the safety of other guests and staff.
Healthy Hygiene – In addition to social distancing, we encourage you to keep practicing good personal hygiene. Use the hand washing stations placed around camp when going to and from activity areas or buildings, and wash hands regularly. Avoid touching your face, eyes, and mouth, and cough into a tissue or elbow.
Face Masks – The state of Wisconsin now requires anyone five years or older to have on a face mask when in an enclosed space with people from outside your household. We ask that you follow that mandate by wearing a mask anytime you are in a building that is shared with other families or staff. Wisconsin also highly recommends wearing a mask when outdoors, if distancing cannot be maintained.
Questions?
If you have any questions about our Family Getaways, please fill out an online form above, email us at familygetaway@covenantharbor.org, or give us a call at (262) 248-3600, we'd be happy to help!