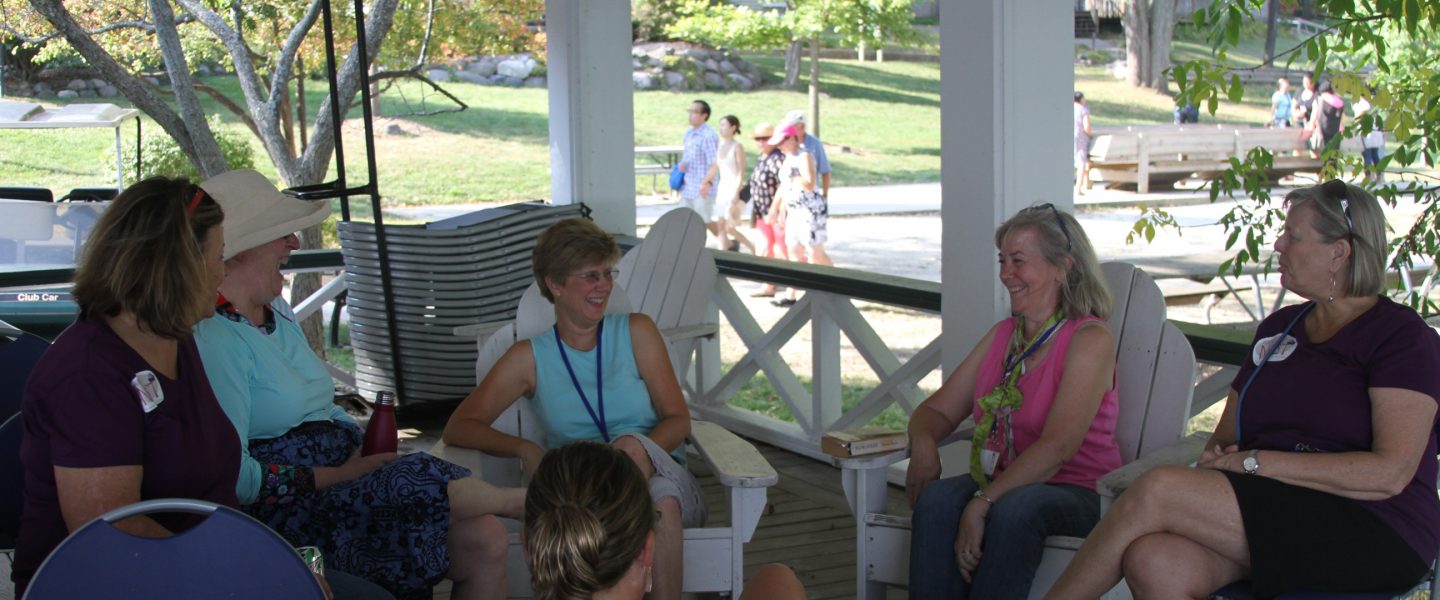 Fall Fellowship Women's Retreat
Be refreshed and encouraged in your faith together with your sisters in Christ at camp. Set aside the weekend and invite a friend to join you at Fall Fellowship!
Women — this retreat is designed for you—it is your turn to enjoy all that Covenant Harbor has to offer! Take a look at the program details from 2018. Registration dates will be announced Summer 2019.
The Fall Fellowship Women's Retreat is a fun-filled getaway for women to come to know, or to grow in their relationship with the Lord. Through joyful worship, engaging workshops and rejuvenating fellowship, women make lasting connections with each other and with their heavenly father.
A ministry of the Evangelical Covenant Church Central Conference Women Ministries, Fall Fellowship is a retreat for women eighteen years and older. It's an opportunity to step away from everyday demands for a time of refreshment and renewal.
Check out all the important information below!