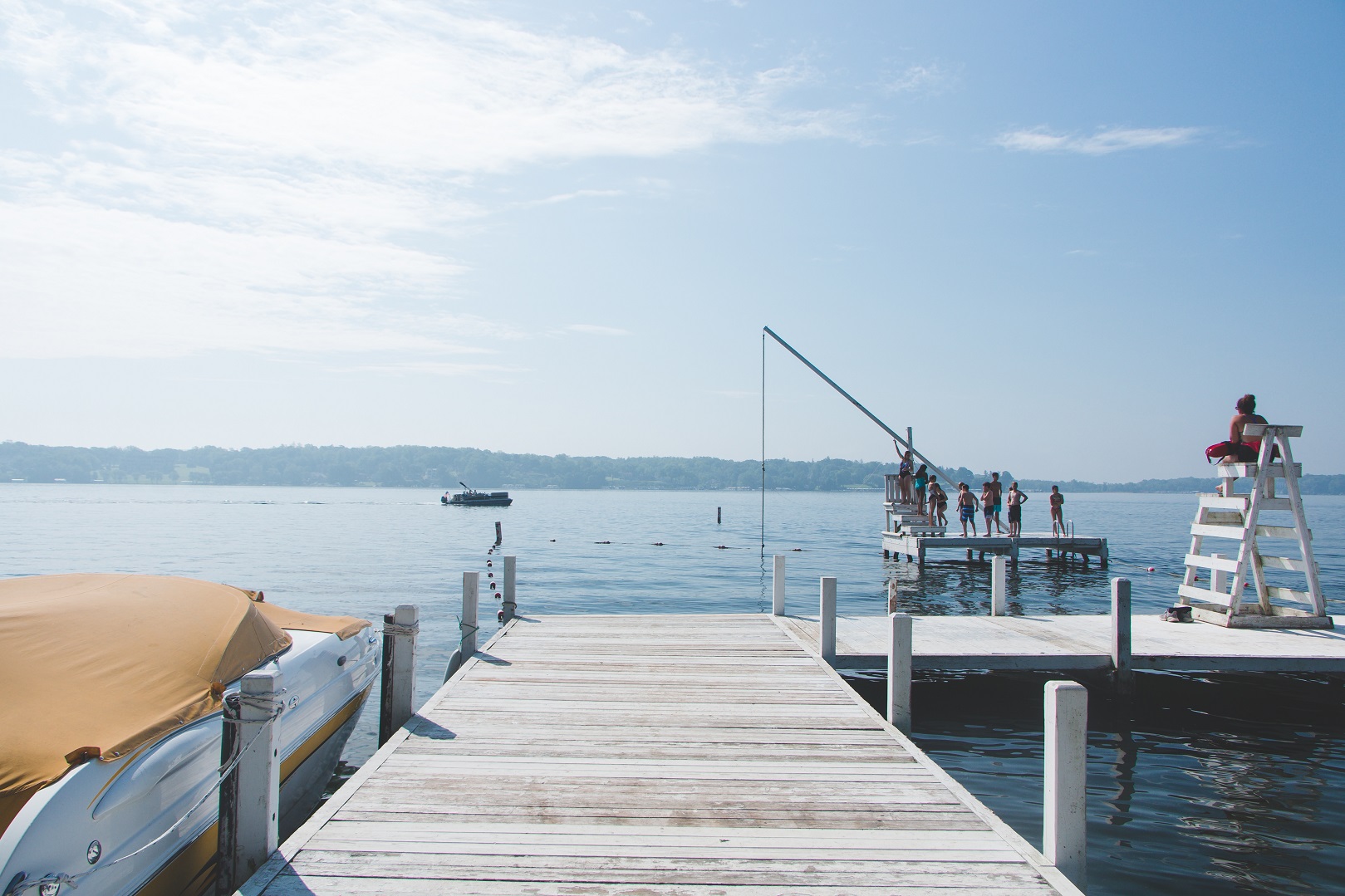 Family Getaways
July 5-11
$395
July 12-18
$395
July 19-25
$395
July 26 - August 1
$395
August 2-8
$395
August 9-13
$315
If you live too far away from Covenant Harbor to drop off and pick up a camper every day, or you're just looking for an affordable way to get out of the house for a week, we'd love to have you join us for a Family Getaway! Gather up to ten cabin mates and spend a week or more in one of Covenant Harbor's cabins. Enjoy meals provided by our food service staff and limited activities throughout your stay. Kids entering 1st through 9th grade can join us at our Kids and Youth Program if they'd like!
Learn more about the Family Getaways in the sections below.
Family Getaway Basics
Registration and Discounts
Registration: If you would like to request a spot at one of our Summer 2020 Family Getaways, please register here. 
Please note that at this time, you may only request a spot at a Family Getaway. Our staff will confirm your registration with you directly.
Any participants under age 18 must be accompanied by a parent/guardian or another adult who is responsible for their care.
Discounts:
$75 Day Kids & Youth Programs Discount: For each child participating in the Day Kids and Youth Programs, there is a $75 discount off your Family Getaway price. ($45 off for August 9-13.)
Multiple Week Discount: The Saturday night between your weeks is complimentary. Because there are no meals served during that time, so there is not a meal charge.
Complimentary Late Check Out for Day Kids & Youth Programs: If your child is participating in day the week's Day Kids & Youth Programs, Family Getaway participants get complimentary 6pm or 8pm check out for their campers. You can make these reservations during the registration process or once you are at camp, but it must be done no later than check in the morning of.
Additionally, if you have changed your camper's registration from a cancelled Summer Camp (Kishwauketoe, Pier 30, BaseCamp, or Alpha), you may use any remaining balance towards your Family Getaway.
Housing and Meals
Cabin rentals are for Sunday through Saturday. Check in begins Sunday at 4pm. Check out is by 10am on Saturday. Our cabin rentals are a flat rate, price does not change based on the number of people staying in the room. 
Unfortunately, we are unable to offer partial week pricing for cabins. You are also not able to choose your cabin for Family Getaway. Family Getaway housing will be determined based on a variety of factors including group size, availability, and health and safety protocols. 
Meals are $20 per person per day. Your meals while you're at camp are covered with a continental/grab-and-go breakfast, plus full lunch and dinner. For family members staying the full week, it is six days. Meals begin with dinner Sunday and you will get a boxed lunch at check out on Saturday for your trip home. No charge for meals kids 3 and under. While you are able to pay for meals by day, meals are by day and, therefore, there is not a per meal rate.
Activities and Amenities
We continue to await guidelines from the CDC and State of Wisconsin regarding some of the activities that we typically provide at Covenant Harbor. At this point, we are hopeful that we will be allowed to offer Family Getaway campers designated time for waterfront access and some favorite Covenant Harbor activities. We continue to aim to meet and exceed the guidelines laid out by the CDC and the State of Wisconsin; therefore, if activity access must be modified in a way that may be detrimental to the camper experience in order to exceed those guidelines, we will contact you. 
If you need to work during your Family Getaway, Covenant Harbor has great cell reception and as part of your Family Getaway you get complimentary WiFi.
Health and Safety
Health and safety have always been Covenant Harbor's number one concern. We are committed to upholding Federal and State Mandates and the CDC, State and Local Health Officials throughout all we do. 
Camper and Family Health: Hand cleaning stations will be put outside of all common spaces. Campers, families and staff will clean hands before entering and after exiting. 
Masks: At this time, campers will not be required to wear a mask. You may send your child with a mask, however, there may be times when wearing a mask is not possible. Covenant Harbor will not provide masks to campers. Upon arrival, summer staff received cloth masks with charcoal filters and their own refillable hand sanitizer. Counselors may use their discretion about wearing masks outdoors with their own squad of campers. At this time, counselors wear masks indoors except when eating or during high exertion activities. Food service staff wear masks at all times, when prepping, serving, and in the kitchen. All non-counseling staff wear a mask anytime they enter a building that campers or guests are using. While outdoors, non-counseling staff wear masks if distancing cannot be maintained with campers or counselors.
Risk Factors: Covenant Harbor recommends that campers do not take part in one of our Day Kids and Youth Programs if they have any of the following health conditions: 
Requires nebulizer treatments or has used a nebulizer in the past month

Hospitalized due to asthma in the last six months

A child who is immunosuppressed

Cystic Fibrosis

Cancer 

Heart disease
Covenant Harbor also asks that all families consider who the child will be coming home to. If you have a high risk individual in your household, we would not recommend sending your child to camp this summer. After your child comes to camp, we recommend that they should be quarantined away from any high risk individuals. This is the responsibility of the family.
Please read our Health and Safety Guidelines for more information. Additionally, we have answered more questions about our health policies for the summer in our Covenant Harbor Ministry FAQs under Health and Safety.