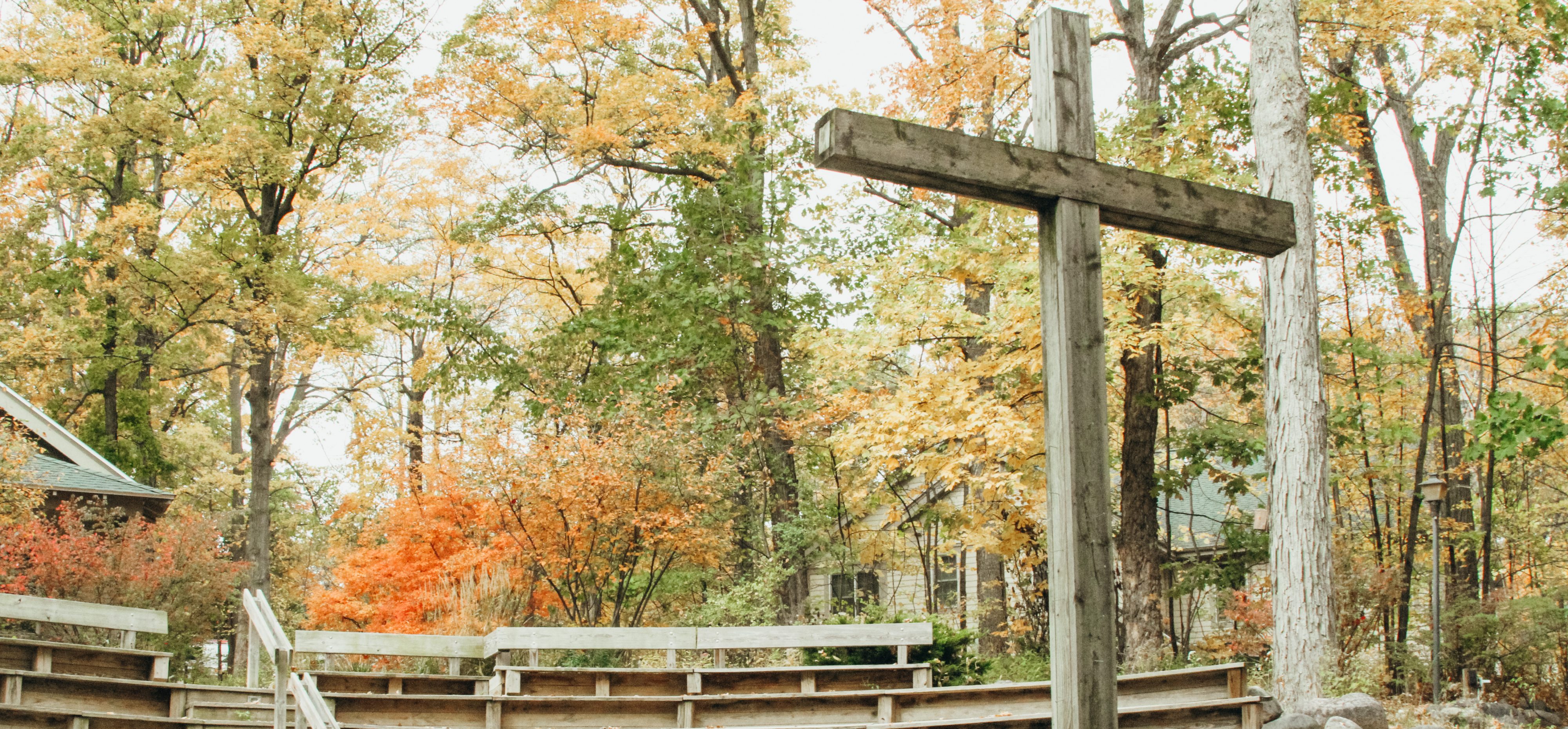 Renew, Recharge and Reconnect
October 9-12, 2020
A New Family Getaway Program
Grab the whole family and come to camp for a time away outside in nature. This time has been intentionally designed and programmed to renew your body, mind and soul. Recharge in the beautiful fall setting of camp. Reconnect with each other with this change of scenery and schedule. Additionally, this retreat will offer special sessions led by medical experts who will help you and your family navigate this ongoing Covid pandemic and find direction for this next season.
Learn More About This Retreat!
Lodging and Pricing
Saturday Only*:
$55 per person (over the age of 6 years old)
No charge for children 0-6 years old
*Includes Saturday programming, and 3 meals plus snacks and smores
Full Weekend Overnight Lodging*:
October 9-12 Camp Lodging: $495 per cabin (Cabins sleep families of 10, bring your own bedding and towels)
October 9-12 Geneva Bay Center Lodging: $299 per room (Rooms sleep families of 5, bedding and towels provided)
*Overnight lodging pricing includes Saturday programming.
Full Weekend Meals*:
$75 per person over the age of 6 (no charge for 0-6 year old)
*Includes 8 meals, coffee, snacks and smores for the entire weekend
Activities
Weekend Activity Options:
All activities are 30 minute blocks of time and sign up's are by household not individuals. We craft and affirm each family's schedule by the Wednesday before camp starts.
Activities include:
Paddle Boarding*
Canoeing*
Pontoon Boat Rides*
Giant Swing*
Archery*
Climbing Tower with Zipline*
Tree Swing*
Always available activities are carpetball, outdoor volleyball, outdoor basketball, playground areas, hiking trails, and open space at Front Lawn and Big Field.
*Activities available for an additional cost.
Speaker and Theme
Pastor Melissa Wall
7 words to describe Melissa Wall?
Joyful, Family Oriented, Adventurer, Coffee Lover, Enthusiast, Outdoor Seeker, & Jesus Adorer. Melissa is Lead Pastor at DeerGrove Covenant Church in Palatine, IL where she has served for over 16 years. She has a passion for leading new and creative ways for people to fall in love with Jesus; her DeerGrove congregation quotes "Pastor Melissa really leads three congregations: DeerGrove, her Starbucks community and the podcast community." On any given week you will find her pulling up a chair to answer faith questions to friends and even strangers over coffee, living adventures with the love of her life Fredrik and their two incredible boys Erik and Jonas and serving alongside her incredible team at DeerGrove to foster a place for kids, youth and adults to experience Jesus.
Weekend Theme
Compass: Wonder which way your life is heading or need direction? Join us and listen about how you can find direction for your life and put into place good rhythms that will help direct this season of life. Melissa will guide families through community worship sessions on Saturday focusing on the spiritual practice of letting go.
Schedule
Schedule
We are excited for your family to spend your time at Covenant Harbor for this restful, purposeful and healing stay. Below you will find what the retreat will hold. Most activities, meals, sessions and workshops will be held outside so plan and pack accordingly. Families staying the entire weekend will start check-in on Friday at 4pm. Meals and activities will continue to be scheduled into Sunday and Monday as well.
Saturday
7-8 am: Sunrise Paddle Boarding and Canoeing*
8 am: Check-in
8:15 am: Breakfast
9 am: Session
10 am: Activities and Free Time
Pontoon Boat Rides*
Giant Swing*
Archery*
Bags
11 am: Workshop 1
12 pm: Lunch
1 pm: Workshop 2
2:30 – 5:30 pm: Activities and Free Time
Climbing Tower with Zipline*
Tree Swing*
Pontoon Boat Rides*
Canoeing*
Paddle Boarding*
Bags
6 pm: Dinner
7 pm: Session
8 pm: Campfire
*Activities available for an additional cost.
Workshops
Workshops
Workshop 1: COVID 19 – Facts from the Front Lines
Listen to a professional medical panel as they discuss the realities of what is happening in the hospitals regarding COVID 19, what we are expecting, and how it impacts your family. They will be answering questions like how safe are hospitals now for routine care? Should we schedule routine visits and vaccines? How sick are people getting with COVID 19? What does the winter look like? Are masks protective and what kind? A question and answer segment will end this workshop.
Workshop 2: COVID 19 Nutrition, Safety, and E-Learning.
Learn from a panel including a nutritionist, a school teacher, and a member of the medical community who had COVID and kept her family safe while living in the same house.  Hear how they recommend enduring and thriving with e-learning.  What supplements are good? How important is diet/exercise/etc.