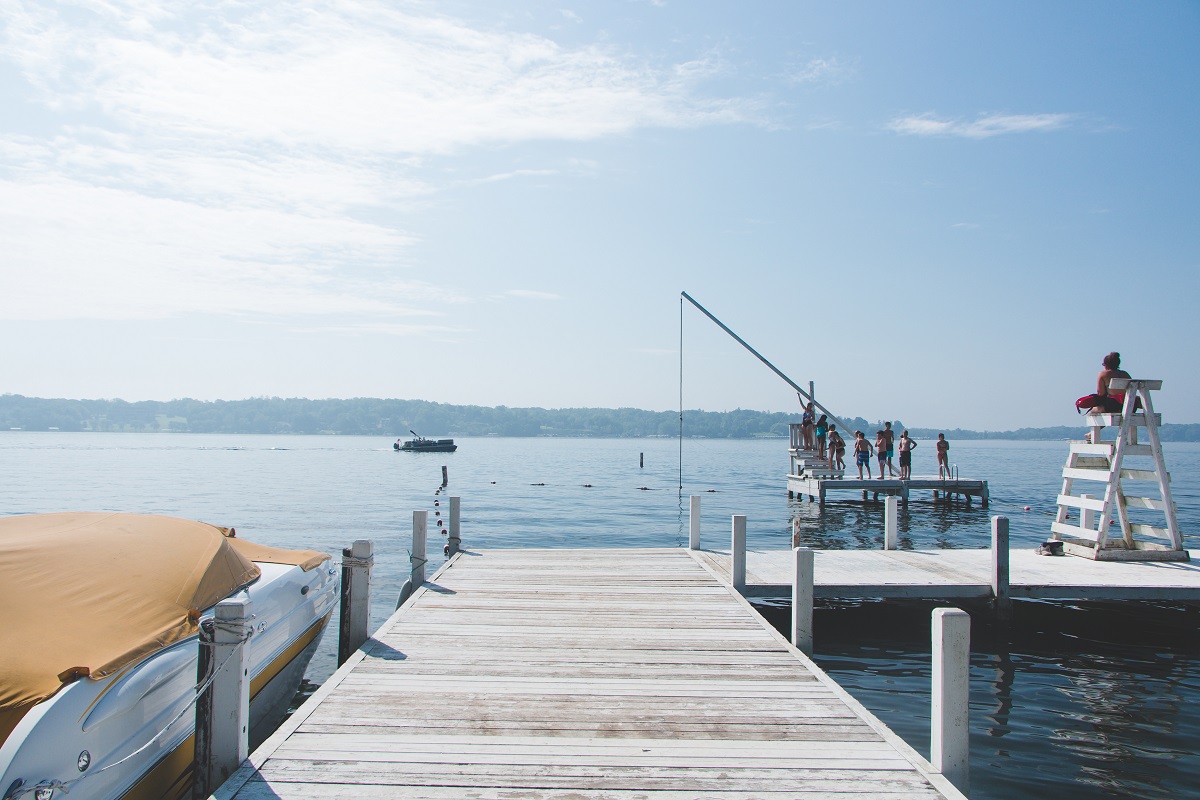 Day Kids and Youth Programs
Grades 1st - 9th
Pick Your Dates
| | | | | |
| --- | --- | --- | --- | --- |
| Kids and Youth Program | Availability  | | | |
| | | | | |
| --- | --- | --- | --- | --- |
| Dates  | Cost  | 1-3 Grade | 4-6 Grade | 7-9 Grade  |
| July 6-10 | $209 | Completed | Completed | Completed |
| July 13-17 | $209 | Completed | Completed | Completed |
| July 20-24 | $209 | Completed | Completed | Completed |
| July 27-31 | $209 | Completed | Completed | Completed |
| August 3-7 | $209 | Completed | Completed | Completed |
| August 10-12 | $139 | Completed | Completed | Completed |
This new Summer 2020 Day Kids and Youth Program offers campers entering 1st through 9th grade this fall a non-overnight program that has reimagined and expanded our already thriving Day Camp ministry. Just like our traditional Day Camp programs, our Day Kids and Youth Programs will continue to change throughout the summer so that campers can attend more than one week and still have a new experience each time.
Programs are separated by age group and designed to be what kids of those age groups love the most about Covenant Harbor. Campers will also be provided lunch during the day. 
1st-3rd Grade: Our youngest group of campers spends time as a team experiencing classic camp activities with counselors providing specific support for that age group. They assist campers in remembering to take care of their belongings, encouraging positive relationships, introducing them to the gospel, and making decisions. 1st-3rd grade campers spend their time learning together, trying out new activities, and having tons of fun.
4th-6th Grade: These campers will take the next step in the Day Kids and Youth Programs. 4th – 6th graders will be encouraged to grow in their independence while building relationships with their team and counselor. They will also be diving into Bible lessons together, playing new games, and so much more!
7th-9th Grade: Our oldest campers will get to participate in the camp favorites and experience new activities invented specifically for them! In addition, 7th-9th grade campers get the chance to customize their camp experience through the Skills program. During registration, each camper gets to select a Skill on which to spend focused time, each day, with a trained instructor. We have several Skills options to allow every camper to choose to focus on something that interests them.
Learn more about the Day Kids and Youth Programs in the sections below.
Registration and Add On Information
Registration
If you were previously registered for a Summer Camp Program, to help you determine the next step in making changes to your camper's 2020 Summer Camp registration, we have provided the following options:
Request

a spot for your child or family in a new Summer 2020 Day Kids and Youth Program or Family Getaways. 

Roll your camper's registration fee into a 2021 Covenant Harbor and receive priority in registration.
Request

a full refund of what you paid toward your camper's registration fee. 

Donate

a portion or all of your camper's registration fee to the

Covenant Harbor Fund

to help sustain the ministry through the pandemic. Your donation is tax-deductible and will have double the impact thanks to

generous friends of Covenant Harbor who offered to match (dollar-for-dollar up to $50,000) donations made to the Covenant Harbor Fund through camper registration fees.
To begin the process of making changes to your camper's registration, please fill out our form below.
If you were not previously registered for a Summer Camp program but would like to register for one of the new reimagined Summer 2020 Programs, please register here. 
Programs for Summer 2020 will be for 1st through 9th graders. The programs will be split by grades 1st-3rd, 4th-6th, and 7th-9th. This allows us to tailor the program to the age. We will make exceptions for 4th and 7th graders if they prefer to be with the younger age group. Please indicate the grade group you prefer for your child and/or confirm what grade they are in. 
We will do our best to honor cabin and team requests while also following any regulations provided by the state. 
Add Ons 
Late Check-Out: Day Kids and Youth Programs are five days long, Monday through Friday. Drop off is between 8:15 and 9am and check-out is from 4-4:30pm. 
If the 4pm check-out time is difficult with your schedule or if your child just wants more time at camp, we offer a 6pm or 8pm check-out time as well. 
6pm check-out is a longstanding offering which is intended to provide affordable accommodations for parents who work later than our standard 4-4:30pm check-out window. This option is additional $10 per day or $40 for the whole week. 

8pm check-out option is intended to provide substantially more programming for campers who want to stay at camp longer and enjoy activities that they can only do in the evenings! This option is $35 per day or $150 per week. 
Camp Store
Campers have the opportunity to visit the camp store each day. Depositing spending money allows your camper to make choices without having to keep track of any cash. The store carries candy (.25-1.50), snacks (.25-2.00), drinks (.50-2.00), souvenirs (.25-25.00), and clothing (5.00-45.00). Campers are only allowed to go to the store once each day and are limited to $1.50 per day on candy items and $2.00 per day on whole grain snacks or fruit. We do not limit water or Gatorade. With that in mind, we recommend a deposit of $10-45. We suggest discussing with your camper and working together to determine what the rest amount is for your camper. Unused funds can be donated to Covenant harbor or refunded on the last day of camp.
Skills Descriptions (For 7-9 Grade Only)
Adventure ($20) ($15 Aug 10-12) [not available Aug 10-12]: Get extreme in the air and on the ground as you challenge yourself and get a bit of an adrenaline rush. 
Aquatic ($30) ($20 Aug 10-12): Swimming, paddling, boating or just splashing around – experience a variety of water related activities.
Art ($15) ($10 Aug 10-12) [not available Aug 10-12]: Get creative, make a mess, try out a variety of mediums and create some awesome things that you can take home at the end of the week.
Skills Sampler ($0): Try a skill here, and there a skill there, no need to pick just one! Skills sampler gives you a taste of a new skill each day.
Target Sports ($0) [not available Aug 10-12]: Draw, aim, and fire. You will have the chance to safely try a variety of target activities.
Team Sports ($0) [not available Aug 10-12]: Get your head in the game as you dribble, pass, hit, throw, run and block through a variety of team sports. There may even be one you've never played!
Since programming will be unique week to week during each Day Kids and Youth Program, skills will also change each week. More specific skill details will be sent the week before camp as activity guidelines are confirmed by state and local officials.
Health and Safety Policies and Procedures
Health and safety have always been Covenant Harbor's number one concern. We are committed to upholding Federal and State Mandates and the CDC, State and Local Health Officials throughout all we do. 
Common Areas: Each squad of campers during our Day Kids and Youth Programs will have a designated meeting space and bathroom which will be cleaned at the end of each day once campers have checked out and between groups. 
Camper Health: Hand cleaning stations will be put outside of all common spaces. Campers and staff will clean hands before entering and after exiting. 
Masks: At this time, campers will not be required to wear a mask. You may send your child with a mask, however, there may be times when wearing a mask is not possible. Covenant Harbor will not provide masks to campers. Upon arrival, summer staff received cloth masks with charcoal filters and their own refillable hand sanitizer. Counselors may use their discretion about wearing masks outdoors with their own squad of campers. At this time, counselors wear masks indoors except when eating or during high exertion activities. Food service staff wear masks at all times, when prepping, serving, and in the kitchen. All non-counseling staff wear a mask anytime they enter a building that campers or guests are using. While outdoors, non-counseling staff wear masks if distancing cannot be maintained with campers or counselors. 
Health Screenings 
For Campers: 
One week before camp session you will receive a brief health history and exposure survey. These questions will ask about the camper and their household's exposure.
Prior to campers and families arriving, each person will have completed a health screening to monitor potential risks. Upon arrival, campers and guests will have their temperatures taken and will review a handful of health questions with our trained medical staff. Additionally, staff and campers will have their temperatures taken before coming to each meal. 
If a camper complains of not feeling well or has a temperature reading of over 100.2 degrees, they will immediately be separated and masked. Our trained medical staff will follow safety and health procedures to ensure proper care for both campers and staff. If the camper's temperature remains above 100.2 degrees, they will be sent home within an hour. Additionally, they will be advised to see a doctor. 
Staff:
Our staff complete daily health screenings before work. 
Risk Factors: Covenant Harbor recommends that campers do not take part in one of our Day Kids and Youth Programs if they have any of the following health conditions: 
Requires nebulizer treatments or has used a nebulizer in the past month

Hospitalized due to asthma in the last six months

A child who is immunosuppressed

Cystic Fibrosis

Cancer 

Heart disease
Covenant Harbor also asks that all families consider who the child will be coming home to. If you have a high risk individual in your household, we would not recommend sending your child to camp this summer. After your child comes to camp, we recommend that they should be quarantined away from any high risk individuals. This is the responsibility of the family.
Please read our Health and Safety Guidelines for more information. Additionally, we have answered more questions about our health policies for the summer in our Covenant Harbor Ministry FAQs under Health and Safety.