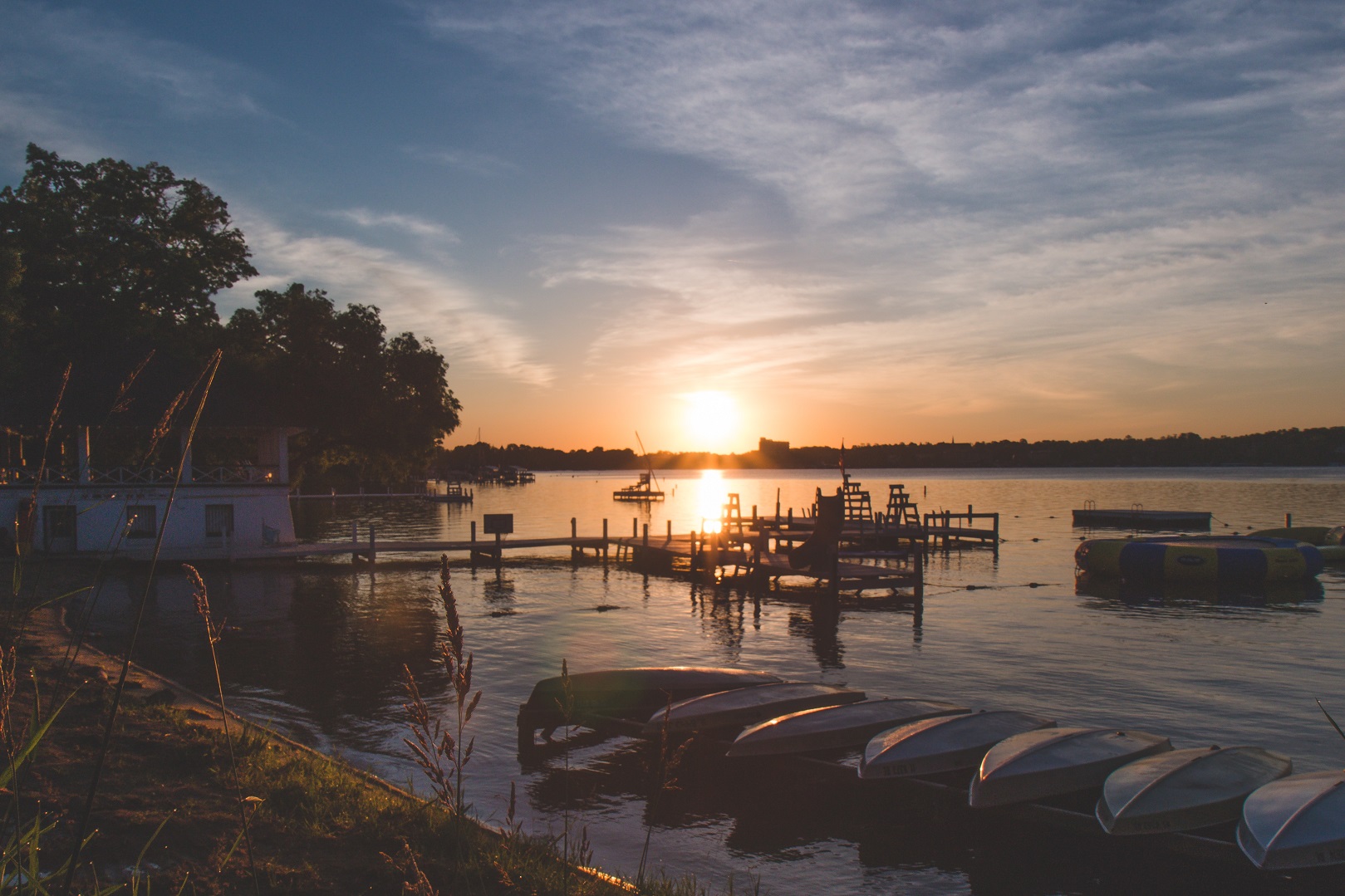 COVID-19 Statement and Health Announcements
Covenant Harbor is committed to the health and safety of all our campers, guests and staff. These concerns are our highest priorities as we continue to serve our guests.
The COVID-19 pandemic has brought a major shift to the world and to Covenant Harbor. The past few months have brought challenges for everyone. Know that we continue to pray for you during these uncertain days. Whatever your circumstances, may you know God's presence and peace. 
Specifically, COVID-19 has forced Covenant Harbor to think of many different scenarios about what summer could look like, our aim was to make wise decisions about our present situation, this summer and ministry into the fall, next year and beyond. 
Covenant Harbor has been here since 1947, drawing people into Christian community and the presence of Christ. We trust that God is still calling us to steward this ministry for decades to come. 
Below you will find different sections that address the changes around COVID-19. If something is not written below that you are looking for, please reach out to us by phone at (262) 248-3600 or by email. 
We will continue to post updates and remain committed to communicating regularly and honestly with our camper family. We are incredibly thankful for your gracious and generous support. 
As a camp family, we remain united with you in spirit and hopeful in Christ. The God who loves us all remains trustworthy. 
We invite you to explore the sections below to learn more about the current reality of Covenant Harbor.
Our Decision Making Process
Covenant Harbor takes safety very seriously. We are committed to excellence and earning your trust. As we move forward with any program, especially our new 2020 Summer Programs, we are committed to meeting and exceeding: 
Your safety expectations for health, cleanliness and supervision.

The latest guidelines and regulations from the state and CDC. 

Our high standards of quality for programming.
Please note that we continue to adhere to and make decisions based on information made known to us by the CDC and local and state officials as we plan in faith. Should future recommendations and guidelines prohibit us from running these programs safely, we will make the responsible decision to cancel the program(s).
Cancelations
We want to be transparent about the programs and events that are being cancelled.
First, the following Summer Camp programs will not take place in 2020: 
Although this is disappointing news to so many, including us, we believe that it is the safest and wisest decision to make for our programmed camps this year. Even if CDC or state policies change, we will continue to uphold these decisions to cancel these camps. Summer will not look the same, but we hope you will consider one of our new summer program options here.
Additionally, the following summer events and hosted group gatherings will not take place in 2020:  
Summer Camp Registration Cancellation Policy
We do recognize that these are difficult times, and that every family's situation is different. To help you determine the next step in making changes to your camper's 2020 Summer Camp registration, we have provided the following options:
Request a spot for your child or family in a new Summer 2020 Day Kids and Youth Program or Family Getaway.
Roll

your camper's registration fee into a 2021 Covenant Harbor and receive priority in registration.

Request

a full refund of what you paid toward your camper's registration fee. 

Donate

a portion or all of your camper's registration fee to the

Covenant Harbor Fund

to help sustain the ministry through the pandemic. Your donation is tax-deductible and will have double the impact thanks to

generous friends of Covenant Harbor who offered to match (dollar-for-dollar up to $50,000) donations made to the Covenant Harbor Fund through camper registration fees. 
If you were previously registered for one of our Summer Camps, follow the link below to begin the process of making changes to your camper's registration. Please note that all families with campers currently registered for summer 2020 (including campers registered for Day Camp in July and August) must complete this form. 
Summer 2020 Registration Change Form
Because we are experiencing a high volume of requests at this time, please expect a delay between when your request is submitted and reconciled. We appreciate your patience. If a processing delay is cause for financial stress on your family, please contact Covenant Harbor by email or call our office at (262) 248-3600, and we will do our best to accommodate your family's needs. Additionally, if we do not see your family's form within seven days, we will personally reach out to you to make any necessary updates.
If you were not previously registered for a Summer Camp program but would like to register for one of the new reimagined Summer 2020 Programs, please register here. 
We have also put together Summer 2020 Registration FAQs for your reference. 
New Expanded Programs for Summer 2020
We are pleased to announce that Covenant Harbor has two new and reimagined Summer 2020 Programs beginning the week of July 5: Day Kids and Youth Programs and Family Getaways. 
Day Kids and Youth Program: This new, non-overnight program reimagines and expands our thriving Day Camp summer program and now provides kids and youth programs for campers entering 1st through 9th grade this fall. Teams are separated by age group and are purposely designed with appropriate programming to incorporate what each age group loves most about Covenant Harbor, including our popular Skills Program for 7th through 9th grade campers. 
Family Getaway: Gather up to ten cabin mates and spend a week or more in one of Covenant Harbor's cabins. Enjoy meals provided by our food service staff and limited activities throughout your stay. Your children can also attend one of our Kids and Youth Programs during your Getaway. 
Please watch this introductory video to learn more about these opportunities.
Health and Safety
Ministry Sustainability
Group and School Rentals:
Although Covenant Harbor remains closed to guests through May 26th, we continue to plan ahead for when our grounds are open to host groups safely again. If you are already planning to bring a group to Covenant Harbor and would like to discuss any changes that may need to happen, we would love to work directly with you. If you have questions about your group's reservation, contract, deposit, or anything else, feel free to contact us at (262) 248-3600. 
We are still taking group reservations for this summer, fall and 2021. We would love to talk with you about scheduling a future event at Covenant Harbor. You can learn more about booking a group experience or an outdoor education school experience on our webpages. 
Please contact us about what you are interested in scheduling with us by either filling out a "Book Group Experience" form or by phone at (262) 248-3600. We would be glad to help your group safely come to Covenant Harbor soon. 
Giving: 
Without campers and guests on site since March 12, and with the cancellation of spring and summer program and rental groups, Covenant Harbor expects an operational deficit of more than 53% this year. We expect to lose about 100 guest groups by the end of the year.
Under normal conditions, our operations are covered by program and rental fees.
Covenant Harbor has a diversified approach to funding this expected deficit that includes a combination of accessing operational reserves, securing government loans and conducting a fundraising campaign for the Covenant Harbor Fund.  
Many of you have reached out in recent weeks to ask us how things are going at camp, to let us know you are praying for us and to ask what you could do to help. Please know that our staff has felt your prayers and has been encouraged by you. 
The cancellation of all spring programs and rental groups, and our overnight summer youth programs is difficult to comprehend, leaving us disappointed and with unexpected financial challenges. 
As we navigate these uncertain times, please continue praying for us. Shifting gears and moving forward in faith with a reimagined summer calls us to be wise stewards of Covenant Harbor's ministry in new ways.
We will be conducting a fundraising campaign to raise support for the Covenant Harbor Fund. During this unforeseen COVID-19 pandemic, the Covenant Harbor Fund will assist in funding our operations deficit in order to uphold our ministry through this crisis. 
Frequently Asked Questions
Prayer Requests
Pray for the campers who will not be attending camp this summer. Ask God to comfort them in their grief, to meet them in their places of need and to remind them their hope is in Christ. 
Pray for pastors and congregations as they care for campers who long for camp.
Pray that God's Spirit would move freely and powerfully in the hearts and minds of campers who are not with us, so that whatever their needs, they would know God loves them and desires to draw them to Jesus. 
Pray for the health, safety and joy of summer staff, campers and families who we trust will be at camp beginning July 6.
Pray for summer staff who were anticipating Christian community at camp and now find themselves seeking new employment or ministry opportunities. 
Pray for our year-round staff, as they serve and minister in new ways. 
Pray that God would provide the funds needed to meet our operational needs, and sustain our ministry through the pandemic and into the future.
Pray for our board as they continue to lead with integrity and wisdom. 
Pray for our sister-camp, Covenant Point, as their campers and staff are also grieving the cancellation of all summer programming.